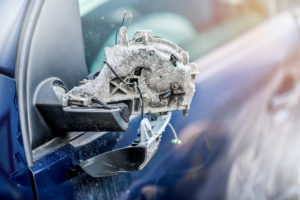 Construction Worker Struck, Injured by Car at Yuba Street

REDDING, CA (June 30, 2021) — A construction worker was hit and injured by a car at Yuba Street and California Street Monday afternoon.

According to the Redding Police Department, the accident happened around 1:33 p.m. Under circumstances that require more investigation, a 39-year-old woman in a Toyota Camry made a left turn onto California Street from Yuba Street. However, she had made the turn without knowing that the portion of the street was tailored to southbound traffic only.

As a result, she tried steering out of the way, yet crashed through a chain-link fence and struck a 57-year-old construction worker. Following the accident, emergency personnel responded and freed the worker from between the Camry and a utility trench.

At this time, the accident requires more examination, and the victim remains in serious condition at Mercy Medical Center. Although, if anyone has more information, please contact the Redding Police.

In unfamiliar areas, use the road signs to your advantage. We can run into one-way streets and freeway entrances that appear as though they are exits. However, if we plan ahead or observe the signs, we can avoid trouble.
---
At The Law Offices of Daniel Kim, we separate ourselves from other personal injury law firms by providing personalized attention and aggressive representation. Call (800) 895-7199. We will keep you informed of your options and the benefits that will result from taking legal action. We provide dedicated legal support that you can hang your hat on. This time may be one of the most challenging times for you and your family. However, we can help you recover. Call us and let us know if you need a copy of the police report from the pedestrian accident. Above all, our team is here for you.