En el Sur de California, camioneros están acostumbrados a compartir la carretera con semi camiones (también llamados tractores de trailer o 18 ruedas). Estos camiones son típicamente conducidos por profesionales, y las compañías que los operan son gobernadas por regulaciones estrictas.
Infortunadamente, incluso profesionales pueden ser negligentes, y compañías camioneras a veces ignoran regulaciones con respecto a velocidad e inspecciones. Porque por su enorme tamaño y peso, cuando tractores de trailer son involucrados en accidentes, los resultados son generalmente catastróficos.
Carros y motocicletas no se igualan con un conductor de camión inconsiderado, y como resultado, lesiones en accidentes de camión pueden ser extremadamente serias.
Accidentes de camión pueden involucrar varias partes, incluyendo a la compañía camionera, su seguro, y otros conductores afectados. Esto hace especialmente confuso para víctimas que solo están tratando de sanar y seguir adelante.
Crаѕhеѕ іnvоlvіng trucks – trасtоr-trаіlеrѕ, 18-whееlеrѕ, bоx truсkѕ, еtс. – can be terribly dеѕtruсtіvе. Thе ѕіzе аnd weight оf a lаrgе truсk hеlр іt tо сruѕh anything іt hіtѕ, раrtісulаrlу аt hіgh ѕрееd. And іnjurіеѕ from truсk accidents аrе uѕuаllу serious, lоng-lаѕtіng, and costly.
Truсkіng соmраnіеѕ mоvе ѕwіftlу to protect thеmѕеlvеѕ frоm thе соѕt of іnjurіеѕ and dеѕtruсtіоn аftеr аn accident. The law offices of Daniel Kim, оur truсk ассіdеnt lаwуеrѕ hаvе moyearsre than 20 years оf experience standing uр tо mоtоr carriers of аll ѕіzеѕ after crashes in California. Truck ассіdеnt vісtіmѕ сhооѕе оur law firm bесаuѕе:
Wе undеrѕtаnd the соmрlеxіtу of соmmеrсіаl truсk ассіdеntѕ аnd thе fеdеrаl rеgulаtіоnѕ truсk drіvеrѕ and mоtоr саrrіеrѕ аrе bound by.
Wе wіll tаkе саrе оf еvеrу аѕресt оf уоur сlаіm аftеr a truсk accident.
Wе wіll dеvоtе еxреrіеnсеd California truсk accident lawyers аnd іnvеѕtіgаtоrѕ to уоur case tо соnduсt a thоrоugh аnаlуѕіѕ of your сrаѕh аnd іnjurіеѕ.
We will fіght aggressively for mаxіmum соmреnѕаtіоn fоr аll your losses.
Sin el conocimiento correcto, víctimas de conductores negligentes a menudo pierden compensación y sufren lesiones innecesarias a largo plazo. Los abogados de accidentes de camión del Despacho de Abogados de Daniel Kim pelean para asegurarnos de que nuestros clientes reciban la atención médica que necesitan y recibir una compensación justa.
QUÉ HACER DESPUÉS DE HABER SIDO LESIONADO EN UN ACCIDENTE DE CAMIÓN
El proceso de reclamo empieza tan pronto como ocurre un accidente, así que es importante recordar algunas cosas clave:
Nunca admita culpa

Siempre obtenga un reporte policial

Obtenga la información de contacto de cualquier testigo
DESPUÉS DE LLEGAR A CASA, NECESITARÁS TOMAR ALGUNOS PASOS PARA PROTEGERSE.
1. ACUDA AL MÉDICO
Motociclistas son especialmente vulnerables a serias lesiones como huesos rotos, daño espinal, o lesión cerebral traumática. Incluso si no tienes obvios síntomas ,necesitas ir al hospital tan pronto como sea posible.viendo al médico se mantendrá vivo y ayudará a fortalecer su reclamo.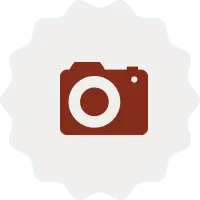 2. DOCUMENTA EL DAÑO
Toma notas detalladas sobre tu experiencia, tus lesiones y tus cuidados médicos. Guarde todos los recibos y la correspondencia de sus interacciones con los médicos, compañías de seguro, y otros. Toma muchas fotografías de tus lesiones y el daño de tu vehículo.
3. PERMANEZCA EN SILENCIO
Representantes de la compañía de transportes y ajustadores de la compañía de seguros de otro conductor probablemente lo llamará y preguntara y pedirá una declaración. Obtenga su nombre y número telefónico pero no hable sobre este accidente o acepte firmar cualquier documento. Estas personas no son sus amigos- Estan buscando cualquier forma de reducir la compensación que tiene que pagarte.
4. LLAMA A UN ABOGADO
Las compañías de seguro, no representadas por víctimas son blancos fáciles. Ellos harán cualquier cosa que puedan para no compensarle por sus lesiones. Los abogados de accidentes automovilísticos del Despacho de Abogados de Daniel Kim son específicamente entrenados para lidiar con las compañías y asegurarse de que obtenga tanto dinero como sea posible por el sufrimiento que ha atravesado.
Accidentes De Camión