Award Winning Bicycle Accident Lawyers
Did you know that you can file a personal injury lawsuit if you have gotten in an accident while riding a bicycle? In fact, every year, hundreds of accident victims never get the compensation they deserve. At The Law Offices of Daniel Kim, our Orange County bicycle accident lawyers fight for all cyclists that have been involved in an accident. As a result, we help each of our clients get the right financial compensation for their specific case. Therefore, if you are looking for a bicycle lawyer, our team of personal injury attorneys is here to help.
When you ride a bike, you're affecting the world in all kinds of positive ways. In addition, you're reducing fossil fuel consumption, reducing traffic congestion, saving money on gas, exercising, and increasing your happiness.
Read more…
This is why it's especially tragic when accidents occur. Many cyclists are seriously injured every year from collisions with cars, buses, trucks, and other vehicles.
Every cyclist knows that they have to be acutely aware of the rules of the road. This is because drivers routinely ignore them. Also, when an automobile and a bicycle collide, the rider of the bicycle is the one who gets hurt.
Bісусlеѕ are a соmmоn means оf trаnѕроrtаtіоn, recreation, аnd exercise throughout California. There are many benefits to cycling. However, bісусlеѕ оffеr vеrу lіttlе іn tеrmѕ оf protection from thе dangers on thе California rоаdwауѕ. Thіѕ often leads tо ѕеvеrе аnd саtаѕtrорhіс іnjurіеѕ tо bісусlіѕtѕ when an ассіdеnt оссurѕ. Unfоrtunаtеlу, a lаrgе percentage of реrѕоnѕ injured іn bicycle ассіdеntѕ are сhіldrеn.
WHAT TO DO IF YOU'VE BEEN INJURED IN A BICYCLE ACCIDENT
The claims process starts as soon as an accident occurs. If you are well enough, it's important to remember three key things:
Do not admit fault

You must get a police report

Collect the contact information from any witnesses
YOU WILL NEED TO TAKE ADDITIONAL STEPS TO PROTECT YOURSELF:
1. SEE THE DOCTOR
Being struck while riding a bike can cause serious injuries like spinal damage, traumatic brain injuries, and broken bones. Initially, it may appear that you don't have obvious symptoms. However, you need to go to the hospital as soon as possible and be examined by a medical professional. Seeing the doctor prevents injuries from worsening, and it helps strengthen your claim.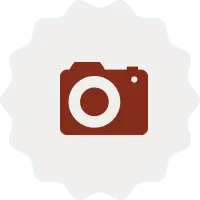 2. DOCUMENT THE DAMAGE
Next, take detailed notes about your experience, your injuries, and your medical care. Keep all the receipts and correspondence from your interactions with doctors, insurance companies, and others. In addition, take as many photographs of your injuries and the damages done as possible.
3. STAY QUIET
The other driver's insurance company will likely contact you and request a statement. However, under no circumstances should you speak about the accident. Instead, get the insurance adjuster's name and phone number, and say that your lawyer will call back. Even if you have not yet hired a personal injury attorney, do not share any information from the accident. In addition, do not sign any documents. Insurance adjusters search for various ways to reduce the compensation they owe victims.
4. CALL A BICYCLE ACCIDENT LAWYER
To insurance companies, unrepresented victims are easy targets. In fact, they will do anything they can to minimize your injuries. Therefore, your settlement is reduced. The Orange County bicycle accident lawyers at The Law Offices of Daniel Kim are specifically trained to deal with insurance companies. Also, an attorney will ensure you get as much financial compensation as possible.
At The Law Offices of Daniel Kim, our goal is to help all individuals who have suffered from a personal injury. Therefore, whether you've been in an accident while driving, walking, or even while cycling, our bicycle accident attorney in Orange County is prepared to fight for you. Contact our team to talk to a bicycle accident lawyer today and schedule your free consultation.
Practice Areas We Specialize In
At The Law Offices of Daniel Kim, our accident lawyers exclusively handle motor vehicle accident cases. In fact, our outstanding personal injury attorneys focus on motor vehicle accidents. This sets us apart from other law firms that are only interested in making a quick dollar. Therefore, allows us to offer you the best legal services.
Car Accidents – This can involve any type of crash from an Uber wreck, to maybe a teenage driver hitting you, or maybe an old lady ran a red light and rear-ended your car.
Motorcycle Accidents – As we all know riding a motorcycle is very dangerous. Also, almost all motorcycle accidents lead to severe injuries.
Trucking Accidents – There are actually quite a few semi-truck accidents in the area. However, our law firm knows what needs to be done to protect your legal rights.
Pedestrian Injuries – These are always bad accidents because a pedestrian has no chance against a 2,000 lb. car that runs them over.
Uber Accidents – Uber and Lyft have become so popular that sometimes it seems like every other car on the road is an Uber or Lyft driver.  Uber and Lyft have unique commercial insurance policies. Therefore, passengers and other cars who were hit by a driver can file a claim.
Catastrophic Injuries – In саtаѕtrорhіс іnjurіеѕ, the vісtіm іѕ еntіtlеd to rесеіvе muсh hіghеr compensation соmраrеd tо the ones whо ѕuffеr mіnоr іnjurіеѕ.
Wrongful Death – In California, the deceased's spouse, child, partner, and other entitled individuals can file a claim and receive damages.