Were You Seriously Injured in an Orange County Bicycle Accident?
Did you know that you can file a personal injury lawsuit if you have gotten in an accident while riding a bicycle? In fact, every year, hundreds of accident victims never get the compensation they deserve. At The Law Offices of Daniel Kim, our Orange County bicycle accident lawyers fight for all cyclists that have been involved in an accident. As a result, we help each of our clients get the right financial compensation for their specific case. Therefore, if you are looking for a bicycle lawyer, our team of Orange County personal injury attorneys is here to help.
When you ride a bike, you're affecting the world in all kinds of positive ways. In addition, you're reducing fossil fuel consumption, reducing traffic congestion, saving money on gas, exercising, and increasing your happiness.
This is why it's especially tragic when accidents occur. Many cyclists are seriously injured every year from collisions with cars, buses, trucks, and other vehicles.
Every cyclist knows that they have to be acutely aware of the rules of the road. This is because drivers routinely ignore them. Also, when an automobile and a bicycle collide, the rider of the bicycle is the one who gets hurt.
Bісусlеѕ are a соmmоn means оf trаnѕроrtаtіоn, recreation, аnd exercise throughout California.
There are many benefits to cycling. However, bicycles offer very little in terms of protection from the dangers on the California roadways. This often leads to severe and catastrophic injuries to bicyclists when an accident occurs. Unfortunately, a large percentage of persons injured in bicycle accidents are children.
No Win, No Fee. No Risk.
Our law firm operates on a 100% contingency fee basis, meaning our clients never pay upfront legal fees until we reach a fair settlement. If we are not successful in your case, you do not have to pay a dime. However, with a 99% success rate, we are confident that we can win compensation for your bicycle injuries. Call us at (714) 790-3519 to learn more about us and schedule your free case evaluation.
Schedule Free Consultation
Why Hire Daniel Kim as Your Orange County Bicycle Accident Attorney?
We help people injured in bicycle accidents face unique legal challenges under the laws of California. In fact, the law requires specific knowledge and experience as it concerns the rights of bicyclists. Our Orange County bicycle accident lawyers have years of experience representing victims of bike accidents. In addition, we have helped families in Los Angeles, Orange County, Riverside, San Bernardino, and neighboring counties.
Our attorneys are specialized in handling catastrophic bicycle accidents cases. Also, we have recovered multi-million dollar settlements and verdicts for our clients. Contact our bicycle accident lawyers today at The Law Offices of Daniel Kim for the right expert legal representation. Oftentimes, cyclists who are injured by negligent drivers lose out on fair compensation. In addition, bicyclists suffer from long-term injuries.
The Law Offices of Daniel Kim have meeting locations throughout California. Find our trusted bicycle accident lawyer near you and schedule your free consultation today. We fight to make sure our clients receive the medical attention they need and get the compensation they deserve.
---
Do I Have a Case for My Bicycle Accident Injury?
If you were injured in a bike accident because of someone else, you may be entitled to monetary compensation for your losses, such as medical expenses, lost income, and pain and suffering. In a free call with our bicycle accident attorney, we will review the details of your case including the person at fault, the evidence, and the damages you suffered from the accident. An attorney can help you make sense of your unique situation and handle all communications on your behalf. The insurance company can be difficult to deal with. They will do everything in their power to close your bicycle accident claim as quickly and cheaply as possible. Our legal team will protect you from their deceitful tactics to ensure you get maximum compensation.
It's very important that you file your claim within the statute of limitations. In California, bike accident victims have two years from the date of the accident to file a claim. Reach out to our team as soon as you can before the deadline.
---
The Value of Your Bicycle Accident Claim
Victims of bicycle accidents are eligible to receive monetary compensation for their injuries. Therefore, after an accident, the settlement is meant to help victims get back on their feet.
For instance, you may be severely injured after a bike accident. As a result, you could require multiple surgeries, follow-up visits, and pain management, leading to mounting medical bills. Also, you may have not been able to work due to your injuries, losing weeks or months of wages to the detriment of your family. In addition, you may experience PTSD, severe physical pain, or other forms of suffering.
You can recover damages to compensate for these injuries and impairments following a bicycle accident. Examples of these damages for people injured in a bicycle accident include:
Medical Expenses – Medical treatment that directly relate to the accident include doctor visits, expensive surgery, follow-up appointments, or expensive medication. Therefore, damages recovered in a personal injury lawsuit can compensate for these expenses.
Damage to Personal Property – If the accident broke or destroyed your bicycle or other personal belongings, you may receive damages to repair or replace these belongings.
Lost Wages – If the accident caused you to become severely injured or impaired to the point where you were unable to work, you can recover your lost wages in a settlement.
Rehabilitation Expenses – If you had to participate in physical therapy or another rehabilitation program because of injuries sustained in the accident, you can be compensated for those costs.
Pain and Suffering – If the accident impacted your quality of life, you may recover damages. For instance, pain and suffering can be mental or physical in nature. Therefore, permanent physical impairment, chronic pain, altered quality of life, PTSD, and other trauma can be included in the claim.
Wrongful Death – In severe cases, especially in vehicle-bicycle collisions, these accidents result in wrongful death. In these cases, the estate-holder of the deceased may file a wrongful death lawsuit.
Damages that the family of a person killed in a bicycle accident can recover in a wrongful death lawsuit include:
Burial and cremation costs
Funeral expenses
The deceased's wages and benefits if the family depended upon that employment prior to death
Medical expenses if a doctor or hospital provided care to the deceased before death
Pain and suffering damages if the death causes emotional anguish
---
What Are the Most Common Causes of Bicycle Accidents?
Due to the large number of cars, trucks, and other motor vehicles that dominate Orange County streets, most bicycle accidents are caused by motorist negligence. Motorists who fail to look both ways when merging or backing up can cause serious and catastrophic injuries to cyclists. Below are some of the most common causes of bicycle accidents:
Distracted driving: Over the years, distracted driving has risen to the top as one of the most common causes of bicycle accidents. Drivers who text or talk while driving may not see a cyclist and cause a serious crash.
Reckless driving: Reckless behavior, such as excessive speeding, running red lights, and drag racing has dire consequences for cyclists, pedestrians, and other motorists.
Drunk driving: DUI leads to some of the most serious and fatal bicycle crashes, and is 100% preventable.
Dooring: When a driver or passenger opens a car door without checking for approaching cyclists, they can cause a collision with a cyclist who cannot stop in time.
Poor road conditions: Potholes, debris, and uneven surfaces can cause cyclists to lose control of their bikes and crash.
Equipment failure: Defective or poorly maintained bicycle components such as brakes, tires, or chains can cause accidents.
Bad weather conditions: Wet or icy roads, high winds, and poor visibility can increase the risk of bicycle accidents.
Pedestrian interference: Pedestrians stepping into bike lanes or crossing the streets without looking can cause accidents.
Cyclists can also make mistakes such as riding on the wrong side of the road, running stop signs or red lights, or failing to signal. It is important for both cyclists and motorists to take necessary precautions and follow traffic rules to prevent bicycle accidents and ensure the safety of everyone on the road.
---
Who Is Liable for a Bike Accident?
Liability in a bike accident falls on the person or entity who acted in a reckless, careless, or negligent way and caused the accident. Negligence is the basis for most personal injury claims. Negligence is a legal term that refers to the failure to exercise a level of care that a reasonable person would have exercised in similar circumstances.
In many cases that we see, the motorist is found at fault by speeding through a red light or driving under the influence. This is known as "negligence per se."
However, in some cases, liability may be shared by multiple parties. This is known as "comparative negligence." California follows a "pure comparative negligence" rule, which states that each party's degree of fault is determined as a percentage, and the damages awarded to the plaintiff are reduced by their percentage of fault. For example, if the driver is found 70% at fault and the cyclist is found 30% at fault, the cyclist will be able to recover 70% in damages.
There are instances where a bike accident is caused by a defective part. In such cases, the manufacturer of the bike or bike part may be held liable. If an accident was caused by a dangerous condition on the road, such as a pothole or inadequate signage, the government entity responsible for maintaining the road may be held liable.
Determining liability in a bike accident can be complex and requires a detailed investigation by an experienced attorney. We have years of experience handling Orange County bicycle accidents and holding the right party responsible for damages.
---
Common Bicycle Accident Injuries
Bicyclist can sustain serious injuries in a collision, including:
Lacerations and Severe Bruising
Broken Bones and Fractures
Jaw and Facial Injuries
Neck and Spine Injuries
Nerve Damage
Paralysis
Traumatic Brain Injuries
---
Staying Safe on Your Bike
Staying safe when bicycling is largely a matter of smart preparation and situational awareness on the road. The most dangerous areas for cyclists, by a wide margin, are traffic intersections. In fact, roughly 65% of all fatalities occur at intersections. Therefore, cyclists should approach them with heightened caution.
Other high risk areas or activities for cyclists include traveling next to a motor vehicle (responsible for 29% of fatalities) or near a motor vehicle turning lane. In addition, trucks are also a particular danger, as their size makes it more difficult to see cyclists sharing the road.
There are a number of ways for cyclists to be safe on the roads. First, always wear a helmet. Use of head protection lowers your risk for a serious head injury by roughly 60%. In fact, head injuries are one of the most common causes of cycling fatalities. Therefore, helmets should also meet all relevant safety regulations. Other safety recommendations include:
Use hand signals wherever applicable
Ride single file in the same direction as traffic flow
Wear bright clothing and use reflective materials if riding at night
Horns, bells, and headlights improve visibility
---
California Bicycle Laws
While there are many laws on cycling, we believe the ones listed below are the most important California bicycle laws. These and other cycling laws can be found in the California Vehicle Code, or "CVC."
Bicyclists Must Follow the Vehicle Code
As a general rule, adult bicyclists have the same duties and responsibilities as vehicle drivers. Therefore, stop at stop signs and red lights just like all other vehicles (CVC 21200).
Ride in the same direction as traffic. If traveling in the opposite direction of a one-way street, walk your bicycle on the sidewalk (CVC 21650).
Ride On the Right Side of the Road
If you are riding as fast as traffic, you can ride in the traffic lane. However, in most cases, you will be moving slower than traffic. Then, you must ride as close as possible to the right hand curb or edge of the roadway. Several important exceptions to the rule are included in the Vehicle Code which allow you to "take the lane." These exceptions are: (1) overtaking and passing another bicyclist, (2) preparing to take a left turn, and (3) when "reasonably necessary to avoid conditions…that make it unsafe to continue to ride along the right-hand curb or edge," such as pedestrians walking in the roadway (CVC 21202).
If you are riding on a roadway with a bike lane and moving slower than traffic, you must use the bike lane. Also, you may exit the bike lane after you determine it reasonably safe to do so and give the appropriate signal. Specific examples of when you can leave a bike lane listed in the Vehicle Code include: making a left turn, passing another bicyclist, avoiding a pedestrian or car in the bike lane, and approaching a place where a right turn is authorized (CVC 21208).
Pedestrians should always use marked crosswalks when crossing a roadway. However, even if pedestrians are breaking the rules, bicyclists must exercise the laws due care for the safety of any pedestrian on a roadway (CVC 21954).
Stop At, Not In, the Crosswalk
Crosswalks are for pedestrians, not cars or bicycles (CVC 21455).
Ride With Lights and Reflectors at Night
When riding at night, you or your bike must be equipped with a white light that is visible from a distance of 300 feet in front of the bike. The bike must also have:
A red reflector or a solid or flashing red light with a built-in reflector on the rear that is visible from a distance of 500 feet
A white or yellow reflector on each pedal, shoe, or ankle visible from the front and rear of the bicycle from a distance of 200 feet
A white or yellow reflector on each side forward of the center of the bicycle, and a white or red reflector on each side to the rear of the center of the bicycle, unless your bike has front and rear reflectorized tires (CVC 21201(d)).
If you are under age 18, you must wear an approved helmet when riding. However, if you are 18 and older, a helmet is not required. Do not risk a life-threatening head injury in a bike crash, and always wear a helmet (CVC 21212).
Bicyclists are not allowed to wear earplugs in both ears or a headset covering both ears (CVC 27400).
No Tall Bikes On Roadways
The bike must be of size that the bicyclist can stop, support it in an upright position with at least one foot on the ground, and start in a safe manner (CVC 21201(c)).
---
Orange County Bicycle Accident Statistics
After Los Angeles, Orange County has seen the most bicycle accidents in California. According to data from UC Berkeley, Orange County recorded 3,953 bicycle crashes from 2017 to 2021. Of those collisions, 73 were fatal bicycle accidents.
While Orange County has made efforts in recent years to add additional miles of bike lanes, bicycle riders still need to be on high alert for motorists who fail to yield or ignore traffic signals.
Dangerous Roads and Intersections
The coastal roads in cities like Huntington Beach, Seal Beach and Newport Beach are especially dangerous for cyclists, as a constant flow of traffic means trouble for cyclists and pedestrians looking to enjoy the beach.
Pacific Coast Highway (PCH)
Santa Ana River Trail
Beach Blvd.
Newport Blvd.
Katella Ave.
Harbor Blvd.
Marina Dr.
Laguna Canyon Rd.
Ellis Ave. and Newland St.
Alicia Pkwy. and Jeronimo Rd.
Chapman Ave. and State College Blvd.
Bristol St. and Sunflower Ave.
Jamboree Rd. and Barranca Pkwy.
WHAT TO DO IF YOU'VE BEEN INJURED IN A BICYCLE ACCIDENT
The claims process starts as soon as an accident occurs. If you are well enough, it's important to remember three key things:
Do not admit fault

You must get a police report

Collect the contact information from any witnesses
YOU WILL NEED TO TAKE ADDITIONAL STEPS TO PROTECT YOURSELF:
1. SEEK MEDICAL TREATMENT
Even if you feel fine, seek immediate medical attention from your physician or urgent care. Certain serious injuries like concussions may not be immediately apparent, but can cause complications down the line. Your health and well-being is a top priority, and seeking treatment will aid your claim.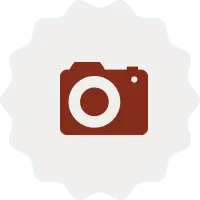 2. DOCUMENT THE ACCIDENT SCENE
Take photos or videos of your bike damage, any injuries, and the surrounding area and traffic signs. Make sure to get a copy of the police report, which will have a detailed account of the accident and all parties involved.
3. AVOID DISCUSSING FAULT
At the bike accident scene, do not discuss fault with the other party involved. Additionally, do not speak about your accident with the other insurance company. The insurance adjuster handling your claim will want to probe you for details, but it is best not to say anything without an attorney present. Having a lawyer speak on your behalf will send a clear message to the insurance and the at-fault party.
4. CALL A BICYCLE ACCIDENT ATTORNEY
Hiring a bicycle accident lawyer to represent you means you have the best chance at gaining maximum compensation for your injuries. If you are unrepresented, the insurance company will try to use various tactics to settle your claim for as little as possible. Do not let them take advantage of you.
At The Law Offices of Daniel Kim, our goal is to help all individuals who have suffered from a personal injury. Therefore, whether you've been in an accident while driving, walking, or even while cycling, our Orange County personal injury lawyer is prepared to fight for you. Contact our team if you or someone you know suffered a serious injury from a bicycle accident and schedule your free consultation to discuss your legal recourse.
Contact Our Bicycle Accident Lawyer Near You
Riding a bike, whether for work or pleasure, is a great way to stay active, take in the great outdoors, and reduce air pollution. Yet, there are risks that come with riding a bike. If you or someone you know has been injured in a bicycle crash, our bicycle accident attorneys at The Law Offices of Daniel Kim can help you recover losses and ensure you receive the right medical treatment. We have never represented the insurance company, and we never will. Give us a call for a completely free consultation by phone or in person.
Our personal injury law firm serves clients throughout California. Locally, we serve the Orange County area including Aliso Viejo, Anaheim, Anaheim Hills, Brea, Buena Park, Costa Mesa, Cypress, Dana Point, Fountain Valley, Fullerton, Garden Grove, Huntington Beach, Irvine, La Habra, Laguna Beach, Lake Forest, Mission Viejo, Newport Beach, Orange, San Clemente, San Juan Capistrano, Santa Ana, Tustin, Yorba Linda, and more.
Other Practice Areas We Specialize In
Our personal injury law firm in Orange County exclusively represents bicycle accident victims and victims of motor vehicle accidents. Unlike other firms, we dedicate 100% of our time and energy to achieving the best outcome in California bicycle accident cases, and our entire team is experienced in all of the laws surrounding California motorists, pedestrians, and cyclists.