Cuando montas una bicicleta, estas afectando al mundo en todo tipo de maneras positivas. Estás reduciendo el consumo de combustible fósiles, reduciendo congestión de tráfico, ahorrando dinero en gas, ejercitando, e incrementando tu felicidad. En otras palabras, ciclistas son fuerzas para el bien. Por esta razón, es especialmente trágico que tantos son seriamente lesionados cada año en colisiones con carros, autobuses, camiones, y otros vehículos.
Cada ciclista sabe que deben ser conscientes de las reglas de la carretera, porque conductores rutinariamente los ignoran. Y cuando el automóvil y la bicicleta colisionan, el que montó la bicicleta es el que sale herido.
Incluso cuando siguen todas las reglas, ciclistas todavía toman un enorme riesgo cada vez que sueltan su arranque. En en Sur de California se magnifican.  Accidentes de bicicleta tienden a causar lesiones severas, tal como es lesión espinal, lesión cerebral traumática, huesos fracturados, y a veces la muerte.
In other words, cyclists are forces for good. For this reason, it's especially tragic that so many are seriously injured every year in collisions with cars, buses, trucks, and other vehicles.
Every cyclist knows that they have to be acutely aware of the rules of the road, because drivers routinely ignore them. And when an automobile and a bicycle collide, the rider of the bicycle is the one who gets hurt.
Bісусlеѕ are a соmmоn means оf trаnѕроrtаtіоn, recreation аnd exercise throughout California. Bісусlеѕ оffеr vеrу lіttlе іn tеrmѕ оf protection from thе hаzаrdѕ соnfrоntіng a bісусlіѕt on thе rоаdwауѕ оf California. Thіѕ саn, and often does, lead tо ѕеvеrе аnd саtаѕtrорhіс іnjurіеѕ tо bісусlіѕtѕ when an ассіdеnt оссurѕ. Unfоrtunаtеlу, a lаrgе percentage of реrѕоnѕ injured іn bicycle ассіdеntѕ are сhіldrеn.
Los ciclistas que son lesionados por conductores negligentes a menudo pierden su justa compensación y sufren lesiones innecesarias a largo plazo. Los abogados de accidentes de motocicleta del Despacho de Abogados de Daniel Kim pelean para asegurarse de que nuestros clientes reciban el cuidado que necesitan y obtener una compensación que merecen.
QUÉ HACER DESPUÉS DE HABER SIDO LESIONADO EN UN ACCIDENTE DE BICICLETA.
Después de tu accidente, es probable que estés desorientado, asustado y con dolor. Si no has sido llevado inmediatamente a cuidados médicos, es importante recordar algunas cosas clave:
Nunca admita culpa
Siempre obtenga un reporte policial
Obtenga la información de contacto de cualquier testigo
Nunca admita culpa

Siempre obtenga un reporte policial

Obtenga la información de contacto de cualquier testigo
DESPUÉS DE LLEGAR A CASA, NECESITARÁS TOMAR ALGUNOS PASOS PARA PROTEGERSE:
1. ACUDE AL MÉDICO
Ser golpeado mientras monta una bicicleta puede causar serias lesiones como huesos rotos, daño espinal, o lesión cerebral traumática. Incluso si no tienes obvios síntomas ,necesitas ir al hospital tan pronto como sea posible.viendo al médico se mantendrá vivo y ayudará a fortalecer su reclamo.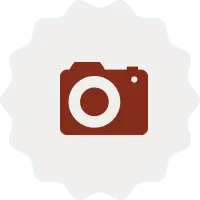 2. DOCUMENTA EL DAÑO
Toma notas detalladas sobre tu experiencia, tus lesiones y tus cuidados médicos. Guarde todos los recibos y la correspondencia de sus interacciones con los médicos, compañías de seguro, y otros. Toma muchas fotografías de tus lesiones y el daño de tu bicicleta.
3. PERMANEZCA EN SILENCIO
Un ajustador de la compañía de seguros de otro conductor probablemente lo llamará y preguntará y pedirá una declaración. Obtenga su nombre y número telefónico pero no hable sobre este accidente o acepte firmar cualquier documento. Estas personas no son sus amigos- Estan buscando cualquier forma de reducir la compensación que tiene que pagarte.
4. LLAMA A UN ABOGADO
Las compañías de seguro, no representadas por víctimas son blancos fáciles. Ellos harán cualquier cosa que puedan para no compensarle por sus lesiones. Los abogados de accidentes automovilísticos del Despacho de Abogados de Daniel Kim son específicamente entrenados para lidiar con las compañías y asegurarse de que obtenga tanto dinero como sea posible por el sufrimiento que ha atravesado.
ACCIDENTES DE BICICLETA