Were You Seriously Injured in a Car Accident in Orange County?
Orange County is one of the busiest metro areas in California with millions of drivers. As a result, car accidents are a frequent sight on highways, freeways, and local streets. If you have been injured in a car crash due to someone else's negligence, you deserve justice.
As an experienced and successful car accident lawyer, Daniel Kim is driven by his desire to provide motor vehicle accident victims with superior representation. Since its establishment, the firm has achieved remarkable success under Daniel's guidance. His dedication and devotion to each case and personal involvement has helped secure hundreds of millions of dollars in settlements awarded to his clients.
The Law Offices of Daniel Kim is a leading auto accident law firm serving clients across Orange County and Southern California. We specialize in cases involving auto accidents with victims who have been wronged on the road. We hold the negligent party accountable while securing financial compensation for our clients including current and future medical bills, lost wages, pain and suffering, and other expenses.
Our personal injury attorney in Orange County can discuss the details of your case in a 100% risk-free consultation by phone, at your home, or at our law firm. Call us today to get started.
Call Now
Is It Worth Hiring a Car Accident Lawyer in Orange County?
Southern California is car country, and that makes the roadways and highways especially dangerous. In fact, negligent drivers cause around 600 injuries per day in California. Even at low speeds, car accidents often cause severe injuries or even death. Also, to make matters worse, some of the injuries people commonly suffer in car accidents don't become apparent until days or weeks later.
Dealing with the aftermath of a traffic collision is trying and extremely complicated. As a result, accident victims tend to struggle dealing with the legalities following a car accident. Between obtaining a police report, dealing with insurance adjusters, as well as paying for doctor visits and mechanic bills, the process can become overwhelming. Having an Orange County auto accident attorney on your side means they'll do the heavy lifting, making your only responsibility to rest and recover.
Benefits of Hiring vs. Dangers of Not Hiring an Orange County Car Accident Lawyer
---
Am I Entitled to Compensation for a Car Accident?
We've handled thousands of car accident cases where the overwhelming concern of our clients was determining how they were going to pay their bills. Car accidents, minor and severe, come with a degree of losses that can add up quick. Accident victims seeking to recover compensation need to know what their car accident is costing them. Some of the most common types of economic and non-economic damages that are recoverable by the accident victim if their injuries were caused by the negligent actions of the at-fault driver include:
Current medical bills and estimated future medical expenses for present and extended treatment and care
Property loss for damages to your vehicle that require repairs or replacement
Lost wages for the economical impact of income already lost and future work opportunities
Pain and suffering and emotional trauma for long-term physical and psychological impact of a serious accident
Loss of enjoyment of life and loss of consortium for serious impacts to one's quality of life
To give yourself the best chance of a favorable settlement, you'll need the expertise and experience of a personal injury attorney fully prepared to fight for full and fair compensatory damages owed to you.
---
When Should I Hire an Orange County Car Accident Attorney?
There is a deadline for filing a personal injury claim with an insurance company after a motor vehicle accident and another separate deadline for filing a lawsuit should a car accident case needs to go to court to recover compensation. The window of opportunity for both filings begins on the date of the accident until the initiation of the claim or lawsuit.
It is important to note the distinction between the deadlines of an injury claim and a lawsuit. Claim deadlines are dependent on the individual policy of the car insurance company, therefore less strict and precise. However, this does not mean you should take your time to inform the insurance company of your accident.
Most car accident insurers expect you to "promptly," or "within a reasonable time," report your accident and start a claim to initiate coverage. Failure to file your personal injury claim in a timely manner runs the risk of the insurance company arguing that your delay in reporting the accident and starting your claim affected their ability to properly assess your claim. Your claim may be denied as a result.
Although car accident cases are typically settled without the need to dispute a claim in a court of law, car accident lawsuits may need to be filed if certain issues cannot be resolved by the parties. In the case of a lawsuit, the time limit given to pursue them are set by state laws and dependent on the type of case. Therefore, statute of limitations are strictly enforced.
California law affirms that the statute of limitations for most personal injury lawsuits after a car accident is two (2) years from the date of the accident. Small claims with minimal losses typically settle without much delay. However, car accidents involving major property damage and serious injuries may prove to be more difficult for victims to successfully get the compensation they need and deserve. For your benefit, you won't want to wait on filing a lawsuit in case your insurance claim cannot be resolved.
If you're worried about your chances at recovering compensation after a serious auto accident, seek legal representation with an experienced auto accident lawyer immediately and get a free case evaluation.
What Causes Most Car Accidents?
The National Safety Council defines a preventable accident as a driver failing to exercise every reasonable precaution to prevent the accident. There are a variety of ways a driver can fail behind the wheel of a vehicle whether they're going 5 miles-per-hour or 50. Something seemingly as simple as backing out of a driveway can turn into a catastrophic crash, causing serious bodily harm to driver and passengers alike. You may know who has the right of way when backing out of a driveway, but that won't matter to a reckless driver whose attention is elsewhere. And at some intersection close by, a California stop sign law is being broken by another negligent driver, unnoticed by a pedestrian who just stepped off the curb. Accidents can happen when we aren't looking, and even when we are someone else is not.
A serious car accident is unpreventable by reckless and negligent drivers on the road. Their dangerous driving behaviors will continue to cause most car crashes, which include:
Speeding — the most common cause of vehicle accidents on the road.
Distracted driving — the use of mobile phones, texting, eating, reading while driving.
Drunk driving
Running red lights
Failing to stop at stop signs
Driver fatigue
Unsafe lane changes
---
Proving Liability in Motor Vehicle Accidents
After a collision, the question of "who caused the accident?" is likely to come up. However, determining liability is a lengthy and complex process that requires a thorough investigation and key evidence. To file a successful claim, you must prove that someone else acted negligently and caused your injuries.
In California, liability for a car accident is determined based on the principle of comparative negligence, which means that fault is assigned to each party involved in the accident based on their degree of responsibility for the collision.
California is one of thirteen states that follow a "pure comparative negligence" rule, which means that even if the plaintiff is 30% at fault for an accident, he or she can still recover 70% of the damages. Our personal injury attorney can go into more detail with you in a free case evaluation at our Orange County law firm.
No Win, No Fee Guarantee. Schedule Your Free Consultation Today.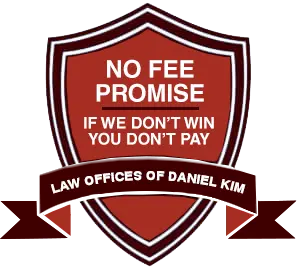 Southern California freeways are notorious for their traffic congestion and Orange County car accidents are daily occurrences. Without the right information, car accident victims of negligent drivers often lose out on compensation. Orange County car accident lawyer Daniel Kim is renowned for fighting to make sure clients receive the medical care they need and get the compensation they are rightfully owed.
If you are a victim of a motor vehicle accident, you may need an experienced car accident attorney to file a personal injury lawsuit and make sure you are compensated for your losses and injuries. We work on a contingency fee basis, which means we will advance all your legal fees so you won't pay out of pocket. Our 99% client success rate is earned by successfully helping thousands of clients win maximum compensation.
Schedule Free Consultation
What to Do in a Hit-and-Run Accident
A car accident is already a very disorienting experience. Adding to the stress is a driver who flees the scene without leaving identifying information. Under California law, a hit-and-run can be classified as a misdemeanor or a felony, depending on the severity of the accident and whether there were any injuries or fatalities.
After a hit-and-run, remain at the scene of the accident and call 911 so a police officer can take your statement and assess the situation. Tell the officer as much as you can about the driver, including the make and model of their car, their license plate number, and any distinguishing features of the car or driver.
If you are a victim of a hit-and-run in California, it's critical to reach out to a car accident lawyer as soon as possible. A lawyer can help you recover damages through the at-fault party's insurance provider or your insurance company if the responsible person is not found.
What Are the Types of Car Accident Injuries?
Car accident victims can suffer from a range of injuries, from minor cuts and bruises to life-altering and catastrophic injuries. Some common types of car accident injuries include:
Whiplash: This is a common injury that occurs when the head is suddenly jerked forward and then backward, causing strain or sprain to the neck muscles and ligaments.
Broken bones: Car accidents can cause fractures or breaks to various bones in the body, including the arms, legs, ribs, and spine.
Soft tissue injuries: Car accident victims can suffer sprains, strains, and contusions in the muscles, tendons, and ligaments of the body.
Traumatic brain injuries (TBI): These are serious injuries that result from a blow or jolt to the head, causing damage to the brain. Symptoms can include headaches, dizziness, memory loss, and mood changes.
Spinal cord injuries: These can result in partial or complete paralysis, and can have a lifelong impact on the victim's ability to perform daily activities.
Burns: These can result from fires or explosions caused by a motor vehicle accident, and can range from minor to severe depending on the extent of the burns.
Internal injuries: These injuries may not be visible externally, but can be very serious and require immediate medical attention. They include damage to organs such as the liver, spleen, or kidneys.
Psychological injuries: Car crashes can also cause emotional trauma, such as anxiety, depression, and post-traumatic stress disorder (PTSD).
Amputation: Serious collisions can result in both traumatic and surgical amputation. Amputees face many hardships and years of rehabilitation.
Wrongful death: When someone is killed in a car crash, the surviving family members may be able to file a wrongful death lawsuit against the at-fault party.

It's important to seek medical attention as soon as possible after a car accident, even if you don't immediately feel any pain or symptoms. Some injuries may not manifest until days or weeks after the accident, so it's important to get a thorough evaluation from a medical professional to ensure that you receive the necessary treatment and support.
Frequently Asked Questions
Do I Need a Police Report to File a Claim?
By law, motorists must report the accident to the police if a crash results in any injuries or death. They also must file an accident report with the DMV and whenever someone is injured or killed, or when property damage exceeds $1,000. It is highly recommended to have a police report to file a claim, as it provides a detailed record of the accident, including the date and time of the accident, the names and contact information of the parties involved, and the names and contact information of any witnesses.
Having a police report can be helpful when dealing with insurance companies who will use the official record of the accident to determine fault and liability. Without an accident report, it can be difficult to seek full compensation for your damages.
However, it is still possible to file a claim without a police report. Photos or videos of the accident and injuries, witness statements, medical records, or other expert evidence can be used to support an insurance claim.
What Happens When the Other Driver Doesn't Have Insurance?
If you are involved in a car accident with an uninsured or underinsured driver, there are steps you can take to protect yourself and seek financial compensation.
First, you should exchange contact information with the other driver, including their name, phone number, and address. You should also try to obtain their driver's license number and the make and model of their vehicle.
Next, you should contact your own insurance company to report the accident. If you have uninsured motorist coverage, your insurance will help cover the damages caused by the other driver. Uninsured motorist coverage is a type of insurance that covers you if you are in an accident with a driver who does not have insurance or does not have enough insurance.
If you do not have uninsured motorist coverage, you may need to file a lawsuit against the at-fault driver. A car accident attorney can guide you through this process and determine the best course of action.
Always keep detailed records and documents of your accident, including medical bills, car repair bills, and any other expenses related to the accident. This documentation is helpful in personal injury claims.
Should I See a Doctor After a Car Accident?
Yes, you should see a doctor after a car crash, even if you think you are not seriously injured. Some injuries, such as whiplash or a concussion, may not become apparent until hours or even days after the accident, but can lead to serious health issues down the road.
Seeing a doctor can help you identify any injuries you may have sustained and ensure that you receive the appropriate treatment. Your doctor can also document any injuries and provide evidence that can be used to support an insurance claim.
If you are involved in an Orange County car accident, it is important to seek medical attention as soon as possible, even if you feel fine at the time of the accident. Our legal team has connections with top chiropractors, orthopedists, neurologists, and pain management doctors in Orange County. We can help you schedule appointments and set up treatment.
What If I Can't Afford My Medical Bills?
After receiving medical treatment for your injuries, you may be faced with a stack of bills costing thousands of dollars. It is understandable that you may feel overwhelmed and unsure of how to pay your medical bills.
Medical expenses, including hospital bills, medication, treatment, and doctor visits, are generally covered in a car accident claim. The at-fault party's insurance company is responsible for covering these expenses, as long as bills and statements are provided as evidence.
While our firm negotiates a settlement for you, you should contact your health insurance provider to notify them of your situation. Many healthcare providers are willing to work with patients to create payment plans that fit their budget. Our team can also help you get a medical lien, where a healthcare provider is paid out of your settlement. Our legal team will kindly explain how medical billing works and develop a treatment plan that's right for you.
What Happens If Medical Bills Exceed Policy Limits?
Even if your medical bills exceed the at-fault party's insurance policy limits, the at-fault party is still responsible for covering the remaining costs. Victims have the right to recover all current and future medical expenses. If policy limits have been exhausted, another option is to utilize uninsured/underinsured coverage for reimbursement. Experienced Orange County car accident lawyers will explore all possible avenues with you.
How Long Does a Car Accident Settlement Take?
The length of a car accident settlement can vary widely depending on a number of factors, including the severity of the injuries and negotiations with the insurance company. In some cases, a car accident settlement can be reached quickly, within a few weeks or months of the accident. In other cases, it may take several months or even years.
The process typically involves gathering evidence, negotiating with the insurance company, and potentially going through mediation or arbitration. If a settlement cannot be reached, the case may go to trial, which can further prolong the process.
If you are involved in a car crash and are pursuing a settlement, it is best to be patient and work with a qualified attorney who can guide you through the process and help ensure that you receive the best possible outcome.
Orange County Car Accident Statistics
With a population of over 3 million, it comes as no surprise that Orange County car accidents occur on a daily basis. According to U.S. government data, most people in Orange County drive alone to work, while the average commute time is 28 minutes. Anaheim, Santa Ana, Fullerton, and Huntington Beach are some of the top cities that see the most car accidents.
Dangerous Roads and Intersections
Orange County is home to several of the busiest highways and freeways in Southern California, including the Santa Ana Freeway (I-5), the San Diego Freeway (I-405), the Costa Mesa Freeway (SR-55), the Garden Grove Freeway (SR-22), and the State Route 91 (SR-91) that connects to Riverside County. Below are some of the most dangerous roads and intersections that see the most traffic accidents:
Harbor Blvd.
Beach Blvd.
Pacific Coast Highway (PCH)
Ortega Highway (SR-74)
Fairview St.
Bristol St.
Newport Blvd.
Alicia Pkwy.
Crown Valley Pkwy.
Chapman Ave.
Laguna Canyon Rd.
Santiago Canyon Rd.
17th St. and Fairview Rd.
Chapman Ave. and Gilbert St.
Newport Blvd. and West 19th St.
Edinger Ave. and Beach Blvd.
Harbor Blvd. and Orangethorpe Ave.
Beach Blvd. and Chapman Ave.
Alicia Pkwy. and Jeronimo Rd.
West Imperial Hwy. and South Beach Blvd.
4 Quick Steps to Take After a Car Accident
To protect yourself and help secure the compensation you deserve after a serious auto accident, make sure to follow these simple but important steps:
1. SEEK MEDICAL CARE
Your first priority should be seeking immediate medical attention. A car crash can result in severe injuries such as whiplash, traumatic brain injury, and broken bones. It's important to seek medical care even if you don't experience symptoms right away. A visit to an emergency room or urgent care can provide you with necessary medical treatment and support your car accident claim.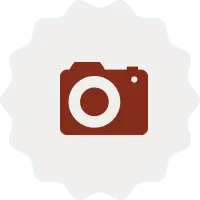 2. GATHER EVIDENCE
Make sure to document the accident, your injuries, and medical treatment in detail. Keep all receipts and records from doctors, insurance companies, and other parties from the accident such as names, addresses, phone numbers, driver's license numbers, plate and VIN numbers. Additionally, take pictures and videos of the accident, as well as any property damage and injuries you sustained.
3. REMAIN SILENT
The insurance company of the other driver may contact you and ask for a statement. Politely ask for their name and contact number and inform them that your attorney will contact them back. It's crucial to avoid discussing the accident or signing any documents until a lawyer is present. Insurance adjusters are not your allies; they are looking for ways to diminish the car accident compensation they are obligated to pay you.
4. HIRE A CAR ACCIDENT LAWYER
Insurance companies often target unrepresented victims as easy prey and use various tactics to offer minimal compensation for injuries. Car Accident Lawyer Daniel Kim and his team of legal professionals have specialized knowledge and negotiation experience to deal with aggressive insurance companies.
Hiring an Orange County car accident lawyer for your auto accident case will ensure you receive maximum financial compensation for the suffering you endured. Our law firm is committed to helping all accident victims obtain complete and fair compensation for their injuries and losses. Whether you were driving, walking, or cycling during the accident, we are prepared to fight for you. Contact our legal team today to schedule a free consultation with our trusted Orange County car accident lawyer.
Contact Our Car Accident Lawyer Near You
After you've been in an accident and suffered injuries as a result of someone else's negligence, turn to our experienced car accident attorneys for help. Orange County car accident lawyer Daniel Kim will fight for fair compensation for you and your family, no matter what. Our skilled legal team is available 24/7 to discuss your car accident case. You are under no obligation to hire us if you are not satisfied with our review of your case.
In Southern California, our law firm serves local clients from major cities throughout Orange County including Aliso Viejo, Anaheim, Anaheim Hills, Brea, Buena Park, Costa Mesa, Cypress, Dana Point, Fountain Valley, Fullerton, Garden Grove, Huntington Beach, Irvine, La Habra, Laguna Beach, Lake Forest, Mission Viejo, Newport Beach, Orange, San Clemente, San Juan Capistrano, Santa Ana, Tustin, Yorba Linda, and more. Find our professional car accident attorney near you to get started on your free consultation today.
Other Practice Areas We Specialize In