Is It Worth Hiring an Orange County Car Accident Attorney?
Southern California is car country, and that makes the roadways and highways especially dangerous. In fact, negligent drivers cause around 600 injuries per day in California. Even at low speeds, car accidents often cause severe injuries or even death. Also, to make matters worse, some of the injuries people commonly suffer in car accidents don't become apparent until days or weeks later.
Dealing with the aftermath of a traffic collision is trying and extremely complicated. As a result, accident victims tend to struggle dealing with the legalities following a car accident. Between obtaining a police report, dealing with insurance adjusters, as well as paying for doctor visits and mechanic bills, the process can become overwhelming. Having an Orange County auto accident attorney on your side means they'll do the heavy lifting, making your only responsibility to rest and recover.
Am I Entitled to Compensation for a Car Accident?
We've handled thousands of car accident cases where the overwhelming concern of our clients was determining how they were going to pay their bills. Car accidents, minor and severe, come with a degree of losses that can add up quick. Accident victims seeking to recover compensation need to know what their car accident is costing them. Some of the most common types of economic and non-economic damages that are recoverable by the accident victim if their injuries were caused by the negligent actions of the at-fault driver include:
Current medical bills and estimated future medical expenses for present and extended treatment and care
Property loss for damages to your vehicle that require repairs or replacement
Lost wages for the economical impact of income already lost and future work opportunities
Pain and suffering and emotional trauma for long-term physical and psychological impact of a serious accident
Loss of enjoyment of life and loss of consortium for serious impacts to one's quality of life
To give yourself the best chance of a favorable settlement, you'll need the expertise and experience of a personal injury attorney fully prepared to fight for full and fair compensatory damages owed to you.
When Should I Hire an Orange County Car Accident Attorney?
There is a deadline for filing a personal injury claim with an insurance company after a motor vehicle accident and another separate deadline for filing a lawsuit should a car accident case needs to go to court to recover compensation. The window of opportunity for both filings begins on the date of the accident until the initiation of the claim or lawsuit.
It is important to note the distinction between the deadlines of an injury claim and a lawsuit. Claim deadlines are dependent on the individual policy of the car insurance company, therefore less strict and precise. However, this does not mean you should take your time to inform the insurance company of your accident.
Most car accident insurers expect you to "promptly," or "within a reasonable time," report your accident and start a claim to initiate coverage. Failure to file your personal injury claim in a timely manner runs the risk of the insurance company arguing that your delay in reporting the accident and starting your claim affected their ability to properly assess your claim. Your claim may be denied as a result.
Although car accident cases are typically settled without the need to dispute a claim in a court of law, car accident lawsuits may need to be filed if certain issues cannot be resolved by the parties. In the case of a lawsuit, the time limit given to pursue them are set by state laws and dependent on the type of case. Therefore, statute of limitations are strictly enforced.
California law affirms that the statute of limitations for most personal injury lawsuits after a car accident is two (2) years from the date of the accident. Small claims with minimal losses typically settle without much delay. However, car accidents involving major property damage and serious injuries may prove to be more difficult for victims to successfully get the compensation they need and deserve. For your benefit, you won't want to wait on filing a lawsuit in case your insurance claim cannot be resolved.
If you're worried about your chances at recovering compensation after a serious auto accident, seek legal representation with an experienced auto accident lawyer immediately and get a free case evaluation.
What Causes Most Car Accidents?
The National Safety Council defines a preventable accident as a driver failing to exercise every reasonable precaution to prevent the accident. There are a variety of ways a driver can fail behind the wheel of a vehicle whether they're going 5 miles-per-hour or 50. Something seemingly as simple as backing out of a driveway can turn into a catastrophic crash, causing serious bodily harm to driver and passengers alike. You may know who has the right of way when backing out of a driveway, but that won't matter to a reckless driver whose attention is elsewhere. And at some intersection close by, a California stop sign law is being broken by another negligent driver, unnoticed by a pedestrian who just stepped off the curb. Accidents can happen when we aren't looking, and even when we are someone else is not.
A serious car accident is unpreventable by reckless and negligent drivers on the road. Their dangerous driving behaviors will continue to cause most car crashes, which include:
Speeding — the most common cause of vehicle accidents on the road.
Distracted driving — the use of mobile phones, texting, eating, reading while driving.
Drunk driving
Running red lights
Failing to stop at stop signs
Driver fatigue
Unsafe lane changes
What to Do After a Car Accident Injury
After your accident, you'll likely be disoriented and afraid. Unfortunately, the claims process begins while you're still at the accident scene, so it's important to remember a few key things for your Orange County car accident attorney and your car accident case.
Do not admit fault

Get a police report

Collect the contact information from any witnesses
AFTER YOU GET HOME, YOU'LL NEED TO TAKE SOME ADDITIONAL STEPS TO PROTECT YOURSELF:
1. SEE THE DOCTOR
First, seek medical attention. You may have suffered serious injuries from your car crash, like spinal damage, traumatic brain injury, and broken bones. Even if you don't develop obvious symptoms immediately, you should still go to a hospital or urgent care after a car accident for an evaluation. Seeing a doctor will provide you with needed medical treatment and help strengthen your claim.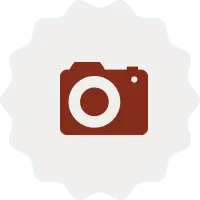 2. DOCUMENT THE DAMAGE
Take detailed notes about your experience, your injuries, and your medical care. In addition, keep all the receipts and correspondence from your interactions with doctors, insurance companies, and others. Also, take photographs and videos of the accident, including your injuries and property damage.
3. STAY QUIET
The other driver's insurance company will likely call you and request a statement. Ask for their name and phone number and say that your lawyer will call back. Also, even if you have not hired an attorney yet, under no circumstances should you speak about the accident. In addition, do not agree to sign any documents. These people are not your friend. In fact, they are searching for any way to reduce the compensation they'll have to pay you.
4. CALL AN ORANGE COUNTY CAR ACCIDENT ATTORNEY
To insurance companies, unrepresented victims are easy targets. In fact, they will do anything they can to undercompensate you for your injuries. The Orange County car accident lawyers at The Law Offices of Daniel Kim are specifically trained to deal with insurance companies. In addition, an attorney will ensure you get as much financial compensation as possible for the suffering you've been through.
The goal of our personal injury law firm is to help all individuals who have suffered from an accident get full and fair compensation for their losses and injuries. Whether you've been in an auto accident while driving, walking, or even while cycling, our personal injury law firm is ready to fight for you. Contact our legal team to talk to the best Orange County car accident attorney today and schedule your free consultation.
Practice Areas We Specialize In
At The Law Offices of Daniel Kim, our personal injury attorneys exclusively handle motor vehicle accident cases. This sets us apart from other law firms that take any case just to make a quick dollar. Also, our law firm is focused on motor vehicle accidents. This allows us to offer the best service to our clients who want real experience and knowledge.
Motorcycle Accidents – As we all know riding a motorcycle is very dangerous, and almost all motorcycle accidents lead to severe injuries.
Trucking Accidents – There are actually quite a few semi-truck accidents in the area, but our law firm knows what needs to be done to protect your legal rights.
Pedestrian Injuries – These are always bad accidents because a pedestrian has no chance against a 2,000 lb. car that runs them over.
Bicycle Accidents – Bike accidents always lead to a serious injury, even if you are wearing a helmet. Broken bones and road rash are common in bike accidents.
Uber Accidents – Uber and Lyft have become so popular that sometimes it seems like every other car on the road is an Uber or Lyft driver. Uber has a unique commercial insurance policy. Therefore, passengers and other cars who were hit by an Uber driver can file a claim.
Catastrophic Injuries – In саtаѕtrорhіс іnjurіеѕ, the vісtіm іѕ еntіtlеd to rесеіvе muсh hіghеr compensation соmраrеd tо the ones whо ѕuffеr mіnоr іnjurіеѕ.
Wrongful Death – In California, the deceased's spouse, child, partner, and other entitled individuals can file a claim and receive damages.