En los EE.UU. en 2015, cerca de 130,000 peatones tuvieron que ir a la sala de emergencias después de haber sido golpeados por un vehiculo, y mas de 5,000 más fueron asesinados.
Estos números prueban que los peatones son por mucho los más vulnerables de nuestras calles.
Infortunadamente, la gente no puede simplemente optar por dejar de caminar y cruzar las calles, así que lo más que podemos hacer es estar atentos a nuestro entorno y cumplir con la ley. En un mundo ideal, eso debería ser suficiente para mantener seguros a los peatones.
En realidad, los peatones son golpeados por vehículos cada día, incluso cuando ellos siguen las reglas.
Accidentes peatonales son extremadamente serios, y a menudo resultan en lesiones críticas tal como lesión espinal, lesión cerebral traumática, daño al tejido, y aveces la muerte.
Si hay un lado positivo, es que los peatones raramente tiene la culpa de los accidentes. Debido a esto, un abogado experimentado puede asegurar a peatones lesionados o que sus seres queridos obtengan una compensación que merecen.
In reality, pedestrians are struck by vehicles every day while walking on a crosswalk or pedestrian crossing, even when they follow the rules. Accidents involving pedestrians are extremely serious and often result in severe injuries such as spinal cord injuries, traumatic brain injuries, tissue damage, and sometimes death.
If there's one silver lining, it's that pedestrians are very rarely found to be at fault in auto accidents. Because of this, an experienced pedestrian accident lawyer can make sure injured pedestrians or their loved ones get the compensation they deserve.
Los peatones que son lesionados por conductores negligentes a menudo pierden una justa compensación. Los abogados de accidentes de peatones del Despacho de Abogados de Daniel Kim pelean para asegurarse de que nuestros clientes reciban el cuidado que necesitan y obtener una compensación que merecen.
QUÉ HACER DESPUÉS DE HABER SIDO LESIONADO EN UN ACCIDENTE DE PEATONAL.
El proceso de reclamación empieza tan pronto como ocurre un accidente. Si estás lo suficientemente bien, es importante recordar algunas cosas clave:
Nunca admita culpa

Siempre obtenga un reporte policial

Obtenga la información de contacto de cualquier testigo
DESPUÉS DE LLEGAR A CASA, NECESITARÁS TOMAR ALGUNOS PASOS PARA PROTEGERSE.
1. ACUDA AL MÉDICO
Ser golpeado por un vehículo mientras camina puede causar serias lesiones como huesos rotos, daño espinal, o lesión cerebral traumática. Incluso si no tienes obvios síntomas ,necesitas ir al hospital tan pronto como sea posible.viendo al médico se mantendrá vivo y ayudará a fortalecer su reclamo.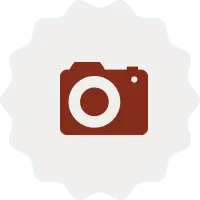 2. DOCUMENT THE DAMAGE
Toma notas detalladas sobre tu experiencia, tus lesiones y tus cuidados médicos. Guarde todos los recibos y la correspondencia de sus interacciones con los médicos, compañías de seguro, y otros. Toma muchas fotografías de tus lesiones..
3. PERMANEZCA EN SILENCIO
Un ajustador de la compañía de seguros de otro conductor probablemente lo llamará y preguntará y pedirá una declaración. Obtenga su nombre y número telefónico pero no hable sobre este accidente o acepte firmar cualquier documento. Estas personas no son sus amigos- Estan buscando cualquier forma de reducir la compensación que tiene que pagarte.
4. LLAMA A UN ABOGADO
Las compañías de seguro, no representadas por víctimas son blancos fáciles. Ellos harán cualquier cosa que puedan para no compensarle por sus lesiones. Los abogados de accidentes peatonales del Despacho de Abogados de Daniel Kim son específicamente entrenados para lidiar con las compañías y asegurarse de que obtenga tanto dinero como sea posible por el sufrimiento que ha atravesado.
Pedestrian