A Trusted & Experienced Car Accident Lawyer — San Jose, CA
Have You Been Injured in a Car Accident in San Jose?
As one of the largest cities in the Bay Area, San Jose offers residents many cultural and economical opportunities. However, large populations often lead to dense traffic with more drivers on the roads–and, more drivers mean more auto accidents.
Car accidents cause victims physical harm, financial turmoil, and even mental trauma, which is why the at-fault driver is responsible for covering all crash-related damages. However, insurance companies are not inclined to fairly compensate victims, significantly reducing or denying car accident claims.
Working with an experienced San Jose personal injury lawyer in Santa Clara County provides professional legal guidance on how the insurance claim process works. Most importantly, San Jose car accident lawyers provide those who are recovering from serious injury with peace of mind, relieving the stresses that often come with filing a personal injury claim alone.
If you or a loved one were involved in a crash due to someone else's negligence, our award-winning team of legal professionals has a proven track record of getting clients the fair compensation they deserve. Learn how we can help by contacting us for a free consultation.
Other Practice Areas We Specialize In
---
Why Hire Daniel Kim as Your Lawyer?
Personal injury law spans a wide range of fields, and many personal injury attorneys attempt to tackle every practice area. One of the most unique attributes of our law firm is that we exclusively specialize in motor vehicle accidents.
By focusing our attention on this particular area of practice, the firm has garnered the expertise and knowledge to maximize compensation for our clients, resulting in a 99% success rating. Experienced car accident attorney, Daniel Kim, has also recovered over $300 million in verdicts and settlements.
There is always the possibility of falling victim to the recklessness of others. If you or a loved one sustained personal injuries due to a negligent driver, top-tier legal representation will be greatly beneficial. Here is what to expect when working with our law offices.
Unparalleled Services
Our legal team proficiently assists clients recover the compensation they are rightfully owed. This includes the recuperation of physical, emotional, and financial damages, such as medical care, lost wages, pain and suffering, disability, and/or disfigurement. The firm has earned honors from the National Association of Distinguished Counsel (NADC) and the Platinum Client Champion Award from Martindale Hubbell.
Constant Communication
We have extensive experience in serious car accident cases and understand the complexities that come with the process, which is why the firm will handle car accident cases from start to settlement. Part of this process consists of consistent communication with clients and remaining available to assist 24/7, including on weekends and holidays.
No Fees Until We Win Your Case
Our law firm works on a contingency fee basis. Therefore, clients pay absolutely nothing upfront, and if the case does not result in a win, then clients pay nothing at all. We utilize our proven strategies to maximize compensation and always honor our "no-win, no-fee" guarantee. Additionally, we offer all potential clients a no-obligation and completely free case evaluation.
---
Do I Need to Hire San Jose Car Accident Lawyers?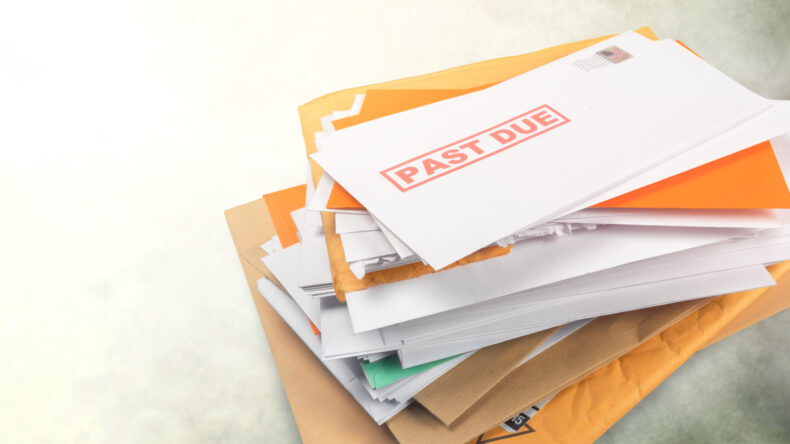 Victims who are injured in car crashes, struggling with insurance agents, being wrongfully accused of fault, or dealing with other concerns that are prolonging a settlement from being reached must strongly consider legal representation. The benefits that San Jose car accident lawyers provide are:
Assistance navigating the legal process to avoid missteps that could result in a lesser payout

Accurate estimation of the case value, knowing when to settle and when to litigate

Aggressive negotiating skills to obtain the highest settlement

Courtroom experience if the case goes to trial before a judge and jury

Obtaining evidence and/or executing an investigation to prove fault on the other party

Representation due to comparative fault or partial liability of the car accident

Understanding of legal vernacular to ensure all paperwork and documentation is correct
Simplifying California's Car Accident Laws
California traffic laws allow victims to pursue damages from the person or entity that caused their crashes. However, some legal factors can take precedence and affect the amount of compensation victims may receive, such as liability, the statute of limitations, and if a death occurred.
Legal Liability
– Because California is an at-fault state, all parties involved in causing the crash could be found liable for damages. Fault can be shared among multiple drivers, government entities, and even claimants. If a victim is partially liable, compensation is still attainable–but at a reduced percentage. For example, if the claimant is 10% at-fault, then 90% of compensation will be awarded.
Statute of Limitations
– In California, victims have two years from the date of the car accident to file a personal injury claim. However, victims lose that right when the deadline expires. Additionally, the statute is only 6 months when a city or government agency is involved. Other variables affect the timeline and how long someone has to file.
Wrongful Death
– In the event of traffic fatalities, surviving family members of the victim may file a lawsuit and could be eligible for compensation. Wrongful death claims are intended to reimburse families for any financial losses (lost wages, burial costs, funeral expenses, etc.)  that were suffered as a result of the accident. It also compensates for the emotional trauma of losing a loved one.
---
What Is My Car Accident Claim Worth?
Case values vary depending on the severity of sustained damages. Out-of-pocket expenses or other factors that deplete finances determine the worth of a claim.
Additionally, the severity of the car accident can have economic and non-economic implications. Economic damages are monetary losses, and non-economic damages typically include psychological suffering. Examples included the following:
Current medical costs and anticipated future medical bills
Lost wages from missing work
Sustained disabilities preventing the ability to work
Pain and suffering
Emotional trauma 
Property damage
Punitive damages may also be awarded if the at-fault party exhibited gross negligence, such as a drunk driver causing a crash. This form of damages is meant to punish the guilty party in addition to paying for compensation.
---
What Causes Most San Jose Car Accidents?
No two car accidents are alike, and the cause of each will vary in every case. Even if an accident falls under unique circumstances and did not result from a "common cause," reimbursement is still possible.
Unlike other cities and states that experience harsh weather conditions, San Jose car accidents are not typically caused by bad weather. While wet roads, fog, and rain still contribute to car accidents in California, the most common causes are associated with negligent drivers found guilty of:
Drunk driving, or driving under the influence of other substances
Fatigued driving
Not making complete stops at a stop sign
Running red lights
Speeding
Texting while driving or talking on the phone
In order to successfully recover compensation, every case must be properly and carefully reviewed. At The Law Offices of Daniel Kim, we conduct a thorough investigation to determine how the crash occurred and why the other driver is at fault.
---
What To Do After a Car Accident
The severity of injuries and vehicle damage ranges in every traffic collision. Regardless of how inconsequential the wreck appears to be, always seek medical attention, and always report the accident. Then, proceed with the following steps:
Move to safety, away from traffic.
Contact the police, and obtain a police report.
Collect the other driver's personal and insurance information.
Get witness statements and collect their contact information.
Document everything by taking pictures of the accident scene and visible injuries.
Contact an experienced San Jose car accident attorney.
Consulting with a local San Jose personal injury lawyer who specializes in traffic accidents is pivotal.
When to Hire San Jose Car Accident Lawyers
Any person injured in a traffic accident should consult with a San Jose car accident lawyer as soon as possible. When accidents happen, receiving immediate legal guidance protects victims from being misled by deceitful insurance adjusters.
In addition, they will receive the best legal counseling so maximum compensation can be recovered, as experienced car accident lawyers assist in preserving evidence that will prove damages and liability.
As a leading San Jose car accident attorney, Daniel Kim will help you explore your options so that you receive the highest settlement available. Contact us for a free case evaluation.
---
What to Do in a Hit-and-Run Accident
The same procedures of what to do after a car accident should be applied in a hit-and-run accident. In addition to those steps, urgent action is required. If the other driver appears to be fleeing, immediately begin recording or taking pictures with a phone.
The license plate, type of vehicle, and the appearance of the other driver are helpful when police begin investigating the accident. Also, take note of the direction the other vehicle fled, along with other distinguishing characteristics that would help with the investigation.
Accident victims must also report the accident to their own insurance company. If the hit-and-run driver is not located, and depending on the policy, the insurance company may cover vehicle repairs or replacements.
Working with a personal injury attorney after a hit-and-run accident helps victims get the most out of their coverage so that maximum benefits are received in accordance with their policies.
---
What Are the Types of Car Accident Injuries?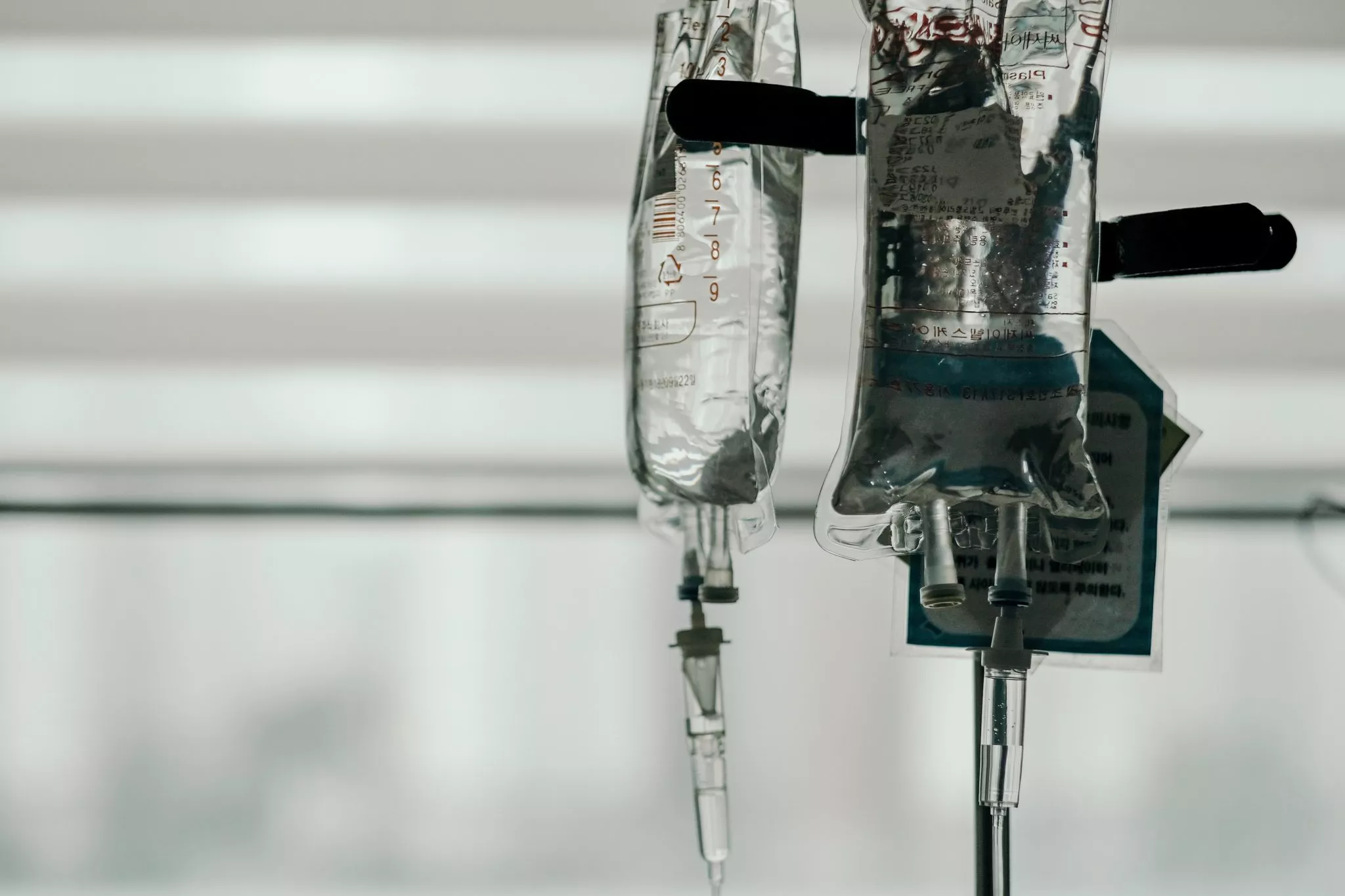 Common types of motor vehicle accidents range from rollover accidents to rear-end collisions to head-on collisions. Depending on the type of car wreck, the physical impact will range from minor injuries to serious injuries. Traffic accidents don't just have the capability to leave victims physically injured, but the aftermath can result in psychological trauma, as well. Common forms of injury include:
Amputation
Back injuries
Broken bones
Disfigurement
Internal bleeding
Neck injuries
Paralysis
Punctured organs
Soft tissue injuries
Traumatic brain injuries (TBI)
Whiplash
If injuries do not appear severe, still seek medical attention. Only a qualified physician can accurately diagnose a victim's condition. In addition, seeing a doctor establishes medical records, logging the timeframe of when injuries were sustained and the treatment that is needed to overcome them. These records also work as evidence, proving economic and non-economic damages in a personal injury case.
---
Frequently Asked Questions
Do I Need a Police Report to File a Claim?
A police report is not necessarily needed to file a claim, but this non-biased report can prove liability and get victims compensated sooner. However, if there is at least $1,000 worth of property damage or if an injury or death results, the accident must be reported to the authorities within 24 hours, as well as to the DMV within 10 days.
What Happens When the Other Driver Doesn't Have Insurance?
If the other driver is either underinsured or does not have insurance, victims can file a claim with their personal auto insurance company for compensation. However, the policyholder must possess uninsured motorist property damage (UMPD) or underinsured motorist coverage. While the full extent of losses may not be recouped, a portion may still be recovered.
Should I See a Doctor After a Car Accident?
Yes, always see a doctor after a car accident. Seeking medical help not only protects well-being but also creates a medical record, summarizing suffered injuries, how to treat car accident injuries, and the cost of medical treatment. Medical records are vital in establishing economic damages.
What if I Can't Afford My Medical Expenses?
The at-fault party who caused the car accident is responsible for covering the cost of a victim's medical bills. However, that reimbursement will not be available until a settlement is reached. In the meantime, injured victims should still receive medical treatment and utilize their personal health insurance. The accumulated medical expenses will be listed in the insurance claim against the liable party.
What Happens If Medical Costs Exceed Policy Limits?
If a victim's bills exceed the at-fault party's policy limits, the at-fault party will still be responsible for covering the remaining costs. Victims have the legal right to file a lawsuit and pursue the full extent of damages. If policy limits have been exhausted, another option is to utilize uninsured/underinsured coverage for reimbursement. Knowledgeable car accident attorneys will explore all viable avenues.
How Long Does a Car Accident Settlement Take?
The timeline of when cases settle can be as short as a few months or as long as a few years. Reaching an agreement can be prolonged based on medical recovery, the discovery period, and if the case goes to trial. Before a settlement is reached, the full of extent of damages must be established, fault must be proven, and a strong case against the insurance company must be constructed. Just like any personal injury case, the variables affect the overall turnaround time.
---
San Jose Car Accident Statistics
Fatal San Jose car accidents have nearly doubled in a given year, spiking from 29 accidents per year to 60. Despite the city's efforts to promote safer roads, data indicates that motor vehicle accidents still occur on a regular basis:
111 vehicles involved in fatal car crashes

17 fatal accidents involving drunk drivers

161 reported people involved in fatal accidents
Dangerous Roads and Intersections
According to the CDC, in the US, more than 32,000 people are killed and approximately 2 million people are injured in motor vehicle crashes annually. Speeding, failing to follow traffic signs, and roadway maintenance are all main contributing factors to car accidents. The following San Jose roads and highways are the most hazardous.
Monterey Rd.
White Rd.
McLaughlin Ave.
N. Jackson Ave.
Tully Rd. 
Hwy 101 (US Route 101)
Hwy SR-87 (State Route 87)
Lawrence Expy
---
Contact Our Car Accident Lawyer Near You
At The Law Offices of Daniel Kim, we have a long-standing success record, as we are well-versed in California's personal injury laws. If you or a loved one have been injured in a traffic collision, Daniel Kim and his dedicated team can help.
We are proud to serve the nearby neighborhoods of San Jose and surrounding cities of Santa Clara County including Almaden Valley, Alum Rock/East Foothills, Berryessa, Blossom Valley, Buena Vista, Campbell, Chaboya, Cupertino, Edenvale, Evergreen, Downtown San Jose, Gilroy, Los Altos, Los Altos Hills, Los Gatos, Los Paseos, Midtown, Milpitas, Monte Sereno, Morgan Hill, Mountain View, Naglee Park, Overfelt, Palo Alto, Piedmont Hills, Santa Clara, Saratoga, Sierramont, Silver Creek, and Sunnyvale, Willow Glen, and Windmill Springs.
START YOUR FREE CONSULTATION
---
Driving Directions to Our San Jose Office

Car Accident Lawyer Daniel Kim — San Jose, CA
Address: 816 N First St Suite 214, San Jose, CA 95112
Phone: (408) 882-1681