Orange County Car Accident Lawyer- The Law Offices of Daniel Kim Costa Mesa Office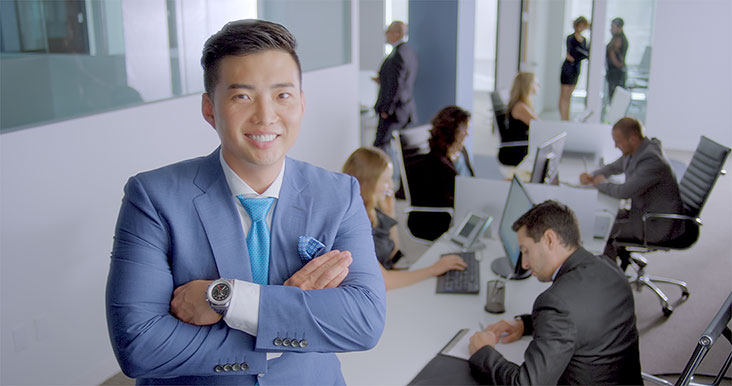 As one of the top-rated Orange County car accident lawyers, Daniel Kim has successfully recovered over $300 million for clients.
The Law Offices of Daniel Kim and his team of experienced Orange County car accident attorneys acknowledge the specific needs of each client.  We understand victims have suffered from financial hardships, mental distress, and physical trauma as a result of a traffic accident.
We provide our services on a contingency basis, so there is no financial risk for anyone who hires our firm. This is why we live by the motto, "You won't pay until we win."
Call today to receive a 100% free evaluation of your accident claim.
CALL NOW
What is a Personal Injury Lawsuit?
A personal injury lawsuit is a legal dispute between multiple parties as a result of wrongful conduct, resulting in accident or injury. The responsible person's insurance provider typically pays compensation to cover the injured person's medical bills, ongoing medical expenses, and property damages.
Are You Entitled to Compensation?
If you have been injured due to a traffic accident as a result of someone's negligence, you may be entitled to compensation. Contact a credible personal injury lawyer for guidance.  Costa Mesa car accident lawyer, Daniel Kim, has the resources to help.  Our attorneys have years of experience fighting for traffic accident victims throughout Orange County.  They also work tirelessly to ensure clients receive the compensation they deserve. 
What Do I Do After a Car Accident?
It is recommended to always seek professional medical attention following a traffic accident.  Also, maintain a record of all medical documentation and expenses.  Even if injuries appear minor, they can progressively worsen with time.  therefore, ensure you seek immediate treatment.
Following the accident, the responsible party's insurance adjusters will attempt to negotiate a claims deal.  Limit the amount of information shared, as this may hurt your case and decrease the amount of compensation owed.
The attorneys at The Law Offices of Daniel Kim have extensive knowledge of the ways and strategies of insurance adjusters.  Oftentimes, adjusters pressure victims into settling for an unfair amount. To avoid dealing with this added stress, hire a personal injury attorney.  In order to receive maximum compensation, schedule a free consultation with us.  Your first priority should be to recover.  Let us take care of the rest.
How Much is My Personal Injury Case Worth And Can A Car Accident Lawyer In Costa Mesa Help?
The value of a personal injury case varies based on the severity of injuries, damages, and losses caused by the accident.  Other determining factors are based on a breakdown of economic and non-economic damages.
Economic damages are measurable losses designed to help recover victims back to their original state, prior to the accident. Economic damages may include medical bills, lost wages, ongoing medical treatment fees, rehab bills, and property damages.

Non-economic damages are unquantifiable non-financial losses that a victim may experience due to the accident. Non-economic damages may include chronic physical pain, loss of consortium, emotional and mental distress, and loss of quality time.
To determine how much your case is worth, contact Costa Mesa car accident lawyer, Daniel Kim.
Most Dangerous Intersections in Costa Mesa
All of the Newport Boulevard intersections in Costa Mesa are quite dangerous. However, there are other congested roadways, such as:
Pomona Ave. and Victoria St.
Victoria St. and Pomona Ave.
Harbor Blvd. and Gisler Ave.
Adams Ave. and Harbor Blvd.
Types of Personal Injury Cases

Unlike other law firms, Costa Mesa personal injury lawyer, Daniel Kim, and his team specialize in handling a variety of traffic accidents including: 
Directions to The Law Offices of Daniel Kim in Costa Mesa
Our Costa Mesa auto accident and personal injury attorneys are conveniently located near South Coast Plaza, directly off of the I-405 N. Anton Blvd exit.

The Law Offices of Daniel Kim
Address: 611 Anton Blvd #1000, Costa Mesa, CA 92626
Phone: (714) 790-3519
About Costa Mesa
Costa Mesa is internationally known for its arts and theater district, one of the most notably recognized being the City of the Arts, where the top hotels in Orange County are located. The Segerstrom Center for the Arts is also located in the City of the Arts and holds Broadway productions and concerts. Costa Mesa is also home to the largest indoor shopping mall on the West Coast, South Coast Plaza. Other local hotspots include The OC Mix, The LAB, and The CAMP.
We also serve these Orange County cities from our Costa Mesa office: Aliso Viejo, Dana Point, Fountain Valley, Huntington Beach, Irvine, Laguna Beach, Laguna Hills, Laguna Niguel, Laguna Woods, Lake Forest, Mission Viejo, Newport Beach, Rancho Santa Margarita, San Clemente, and San Juan Capistrano.
Orange County Car Accident Lawyer, Daniel Kim Is Here to Help You
At The Law Offices of Daniel Kim, our team of experienced attorneys knows Costa Mesa City laws inside and out. Our no recovery and no fees policy will help you with any personal injury claims.
We are proud to serve the community of Costa Mesa, as well as the surrounding communities throughout Orange County, Los Angeles County, and Inland Empire.
We will fight for you against the insurance agencies.  Also, you won't receive any bills unless we win a settlement. Click the button below to schedule your Free Consultation now!
START YOUR FREE CONSULTATION