Personal Injury Lawyer- Car Accident Attorneys Costa Mesa, CA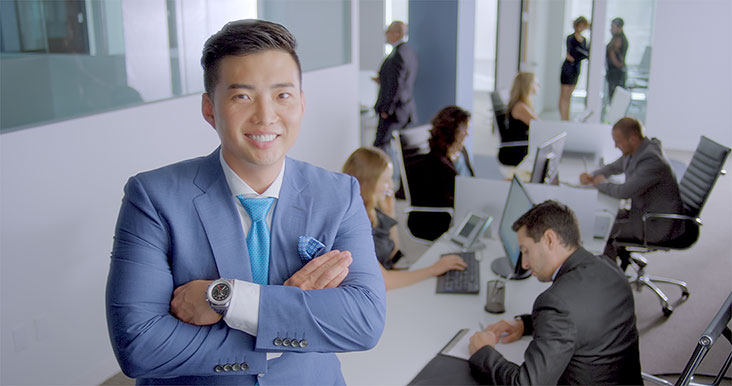 Costa Mesa Personal Injury Lawyer Daniel Kim and his team acknowledge the specific needs of victims who have experienced life-changing traffic accidents. Our Costa Mesa Personal Injury lawyers believe that no one deserves to experience the impacts of traffic accidents.
Costa Mesa Personal Injury Lawyer Daniel Kim and his team have successfully won over $400 million to help accident victims recover from their injuries. We proudly served clients of traffic accidents in Costa Mesa and its surrounding areas such as Anaheim, Long Beach, Los Angeles, and many more!
Unlike other law firms, our motto is: You won't pay until we win! Award-winning lawyers with years of experience make Costa Mesa Personal Injury Lawyer Daniel Kim the top law firm in Costa Mesa. Call today to receive legal advice at no cost!
About Costa Mesa
Costa Mesa is known internationally for its arts and theater district. One of the most famous areas in Costa Mesa is the City of the Arts, where top hotels in Orange County are located. The Segerstrom Center for the Arts located in the City of the Arts occasionally holds Broadway productions and concerts. Costa Mesa is also home to the largest indoor shopping mall on the West Coast, South Coast Plaza. The OC Mix, The LAB, and The CAMP are local hotspots in the city.
What is a Personal Injury Case?
A personal injury case is a legal duty or right that arises when a person suffers from injury or harm caused by someone who might be lawfully responsible for that harm. Typically, the insurance company of the responsible party will pay money to the injured party to cover their medical bills, property damages, and other damages.
If you have been injured due to a traffic accident caused by the result of someone's negligence, you may be entitled to compensation. If you have been injured, we encourage you to check yourself with a professional immediately. Then, you should contact a trusted personal injury lawyer like Costa Mesa Personal Injury Lawyer Daniel Kim. Our attorneys have years of experience fighting for traffic accident victims in Costa Mesa. We will work tirelessly to ensure receive the justice they deserve!
Practice Areas
Unlike any other law firm, Costa Mesa Personal Injury Lawyer Daniel Kim and his team specialize in handling traffic accidents involving – Car, Truck, Rideshare (Uber & Lyft), Pedestrian, Motorcycle, and Bicycle.
Car Accidents – Car accidents happen all the time in Costa Mesa. The number of car accidents in Costa Mesa appears to be the highest out of all of the vehicle accidents.
Commercial Truck Accidents – Many truck accidents in Costa Mesa occur in the freeways: State Route 55 and Interstate 405. Truck accidents may result in major physical and emotional stress.
Rideshare Accident – Ridesharing has been extremely popular in Orange County cities like Costa Mesa. Due to its close proximity to the John Wayne Airport in Santa Ana, many ridesharing vehicles go around the city.
Pedestrian Accidents – People enjoy to walk around the city because of the nice weather all year long. Unfortunately, pedestrian accidents are fatal and dangerous.
Motorcycle Accidents – Motorcyclists are vulnerable whenever they are sharing the road with other vehicles. Motorcycle accidents often result in life-threatening injuries or even death.
Bicycle Accidents – Costa Mesa shares a fair amount of auto-free bike lanes and scenic parks. Since the city has close proximity to the beach and great weather all, many bicyclists come to enjoy the fresh air and beautiful views in Costa Mesa. Bicycle accidents happen too often. Oftentimes, bicycle accident victims suffer from serious injuries or even death.
What to Do After a Car Accident in Costa Mesa?
The first thing you need to do is to get medical attention immediately if you have experienced serious injuries after an accident. It is always recommended to visit a medical professional after an accident even though you feel that you suffer minor injuries. It happens too common that some serious injuries will not be discovered weeks or even months after the accident. Remember to gather all of the medical documentation to help support your case.
As soon as you receive the confirmation that you have suffered from an injury, you should file your claim immediately. After you have decided to pursue the claim, insurance adjusters from the at-fault side will try to contact you. They will try to negotiate with you regarding the compensation that you may obtain. It is crucial to limit information to share with the insurance adjuster. The insurance adjuster does not look for your best interest, rather their job is to set as little compensation as possible.
Costa Mesa Personal Injury Lawyer Daniel Kim and his team have years of experience helping injury victims of traffic accidents. Our attorneys have extensive knowledge of the ways and strategies that the insurance adjuster uses to pressure injury victims. Our personal injury attorneys care for your health and well-being and will negotiate with the insurance adjusters to ensure our you receive the maximum compensation they deserve. Call The Law Offices of Daniel Kim today to receive a free consultation!
How Much is My Personal Injury Case Worth?
The value of your personal injury case varies based on the injuries, damages, and losses caused by the accident. For instance, you have been involved in an accident that results in property damages or minor injuries; your compensation will not worth as much as an accident that causes a victim to suffer life-threatening injuries. Not only that, but negligence is also another important factor that impacts how much compensation you obtain.
Furthermore, personal injury awards may be affected by economic or non-economic damages to determine the total amount of damages.
Economic damages are measurable losses designed to help recover a victim to their original situation before the accident. Economic damages may include medical bills, lost wages, ongoing medical treatment fees, rehab bills, and property damages.
Non-economic damages are unquantifiable non-financial losses that a victim may experience due to an accident. Non-economic damages may include pain and suffering, loss of consortium, emotional and mental distress, and loss of quality times.
Directions to The Law Offices of Daniel Kim in Costa Mesa
Our Costa Mesa auto accident and personal injury attorneys are conveniently located near South Coast Plaza directly off of the I-405 N Anton Blvd exit.
The office is in the building adjacent to Noguchi Gardens and in between Mastro's Steakhouse and TGI Fridays off of Anton Blvd and Avenue of the Arts.
Let Personal Injury Lawyer Daniel Kim Help You
At the office of Costa Mesa Personal Injury Lawyer Daniel Kim, our attorneys specialize in car, truck, motorcycle, pedestrian, bicycle and uber/lyft personal injury accident claims.
We understand that car, motorcycle, bicycle, or Uber/Lyft accidents can have long term impacts. Moreover, it can be exasperated if your legal team doesn't specialize in auto accidents.
At The Law Offices of Daniel Kim, we guarantee our team of experienced attorneys, knows Costa Mesa City laws inside and out. Our no recovery, no fees policy and can help you with any personal injury claims within the surrounding Costa Mesa area.
We will fight for you against the insurance agencies and you don't receive any bills unless we win a settlement.
We are proud to serve the community of Costa Mesa and the surrounding communities in Orange County, Los Angeles County, Inland Empire, and many more locations!
The Law Offices of Daniel Kim – Costa Mesa Office
Address: 611 Anton Boulevard, Suite #1000
Costa Mesa, CA 92626
Phone: (714) 790-3519