Were You Injured in a Truck Accident in Orange County?
---
Did you sustain injuries in an Orange Country truck accident, to no fault of your own? Truck accident victims often suffer from serious injuries, medical bills, post-traumatic stress disorder (PTSD), and substantial property damage. Our Orange County personal injury lawyer can help you hold the liable parties responsible for your losses.
An accident victim who has suffered harm in a trucking incident holds the right to seek compensation by initiating a claim against the responsible party for losses endured. The liable party may be individuals or entities, which can span from drivers to enterprises such as trucking companies who employ their truck drivers. Nonetheless, the intricacies introduced by insurance companies and their legal strategies often complicate the claims procedure. Hence, the critical role of a skilled Orange County truck accident lawyer in providing representation becomes invaluable.
With extensive expertise and a proven track record, accident attorney Daniel Kim is dedicated and determined to provide the best legal representation to individuals who have sustained severe injuries owing to the negligence of others. Under Daniel's guidance, the firm has attained noteworthy achievements and exceptional outcomes. His personal commitment and active involvement in every case have been pivotal in attaining substantial settlements in the hundreds of millions of dollars for his clients.
Call us today to schedule your free, no obligation, consultation to discuss your accident and injuries. We'll determine your best course of action. Our law firm operates on a contingency fee basis, which means you pay nothing until you win your case.
Why Hire Daniel Kim as Your Orange County Truck Accident Lawyer?
The Law Offices of Daniel Kim has been recognized for its legal excellence by distinguished associations including The Motor Vehicle Trial Lawyers Association, The Trucking Trial Lawyers Association, and The Lawyers of Distinction. Our Orange County personal injury firm is dedicated to helping injured victims obtain justice and has a proven track record of obtaining the maximum compensation.
Daniel Kim and his legal team have the resources and knowledge to take on any opponent, including large corporations and insurance companies. Truck accident claims can be complicated because they typically involve more severe injuries, may require more extensive investigation, and have multiple liable parties. We will protect your rights and hold the at-fault party accountable for the damages they caused.
An experienced truck accident attorney can help you hold the liable parties involved responsible, including the truck driver, the trucking company, the cargo loaders, and the insurance company. Consider consulting with a truck crash attorney if you sustained injuries in a commercial truck accident.
---
How Can an Orange County Truck Accident Lawyer Help Me?
In Southern California, motorists are used to sharing the road with semi-trucks (also called tractor-trailers or 18-wheelers). These large trucks are typically driven by licensed truck divers. Also, due to their size and weight, the companies that operate them are governed by strict safety regulations.
However, even professionals have safety mishaps. Negligence, reckless driving, and other liability factors from truckers make them a safety hazard while on the road. Also, trucking companies sometimes ignore safety regulations regarding speed and inspections. Therefore, when tractor-trailers are involved in accidents, the results are catastrophic.
Crashes involving trucks, such as tractor-trailers, 18-wheelers, box trucks, and other large commercial vehicles can cause a lot of damage and destruction. Truck accident injuries as a result are usually life-changing and costly.
After an accident, trucking companies and their insurance work quickly to protect themselves from the cost of the accident caused by their drivers. The Law Offices of Daniel Kim has a long history of successfully recovering compensation for our clients and defending their rights. Truck accident victims choose our law firm because we:
Understand the complexity of commercial truck accidents
Are fully knowledgeable of the federal regulations truck companies are bound to
Will handle every aspect of your claim after a truck accident
Devote experienced Orange County truck accident lawyers to your case
Conduct a thorough analysis of your accident and injuries to prove your case
Fight aggressively to recover maximum compensation
---
What Losses Can I Recover From a Truck Accident?
Commercial trucks are typically 20 to 30 times heavier than passenger vehicles which significantly increases the risk of serious injuries, fatalities, and substantial property damage. After a truck accident, injured victims can pursue economic damages and non-economic damages. Punitive damages may also be awarded in a personal injury claim, though it is not common.
Economic damages are measurable and objective monetary losses that can be calculated based on evidence such as receipts and invoices. These kinds of damages can include:
Medical bills
Lost wages
Property damage
Physical therapy costs
Car repair bills
Non-economic damages are subjective and non-monetary losses that reflect the physical and emotional impact of the injury on the person's life. Non-economic damages are more difficult to estimate than economic damages and may vary depending on the jury's discretion. These kinds of damages can include:
Pain and suffering
Mental distress
Emotional trauma
Disfigurement
Loss of enjoyment of life
Loss of consortium
Wrongful death
Punitive damages may be granted to the plaintiff at the discretion of the judge and jury. These kinds of damages are meant to punish the defendant for their intentional or negligent actions. For example, if a truck driver was driving under the influence and caused a truck crash, they may be held liable to pay punitive damages to the plaintiff.
---
What Are the Different Types of Truck Accidents?
Large commercial vehicles such as semi-trucks can cause major truck accidents on the road when colliding with smaller motor vehicles. At worst, truck accident victims can suffer catastrophic injuries. The Law Offices of Daniel Kim is a team of legal professionals who can represent you in the following types of truck collisions caused by:
Jackknifing
Wide Turns
U-Turns
Brake Failures
Rollovers
Tire Blowouts
Override
Underride
Head-On
Rear-End
Side Impact "T-Bone"
Blind Spots
Unsafe Lane Changes
Lost Load / Unsecured Load
---
What Causes Truck Accidents?
The United States Department of Transportation states that 107,000 large trucks were involved in injury crashes in 2020. Notably, 4,842 large trucks were involved in a fatal accident that year.
Trucking accidents can be caused by a variety of factors. These factors can play a pivotal role in how settlements are determined. Some of the most common causes of truck accidents include the following:
Speeding
Distracted driving, multitasking, or engaging in other distractions
Driving while fatigued
Driving while intoxicated
Transporting cargo loads that are unbalanced or poorly secured
Improper or lack of truck maintenance
Defective equipment or truck parts
At The Law Offices of Daniel Kim, we will thoroughly investigate your truck accident case and will fight tirelessly to hold all of the liable parties responsible.
---
What Are Common Truck Accident Injuries?
Catastrophic injuries can be sustained by drivers involved in traffic collisions with large commercial semi-trucks. They can result in long-term or permanent injuries depending on their severity. Our law firm has successfully recovered damages for minor and serious injuries sustained in a truck accident including:
Broken Bones and Fractures
Head Trauma and Traumatic Brain Injuries (TBI)
Leg and Knee Injuries
Back and Spinal Cord Injuries
Bruises and Lacerations
Amputations and Disfigurement
Burn Injuries
Fatalities
---
Steps to Take After a Truck Accident in California
If you were involved in a crash with a large commercial vehicle such as a big rig or semi truck in Orange County, CA, follow these steps:
Call 911 to Report the Accident
First, when you are involved in a trucking accident, report the accident to the local police. An official report will be made, which is helpful if you pursue compensation through an insurance claim or personal injury lawsuit. Calling 911 also enables emergency responders and police to arrive quickly to provide aid and control traffic.
Truck accidents often result in serious injuries. Don't hesitate to be examined by paramedics or get treated by your doctor for your injuries. A physician must conduct a full exam and look for injuries that may not be immediately visible, like internal bleeding or traumatic brain injuries.
Next, if possible, take photos and video of the accident scene. Document the damage to the vehicles and surrounding property.
Ask for the truck driver's name, contact information, employer's name and contact information, and insurance information. Provide your information in return.
Ask for Statements From Witnesses
If there were any witnesses present, ask for their account of what they saw. An unbiased third-party's testimony can be beneficial in a truck accident case.
Call an Orange County Truck Accident Attorney
When you are hurt in a truck accident, you need to work with an experienced personal injury attorney to get the most out of your settlement. A lawyer who specializes in truck accident cases can help you file a successful claim to get you the compensation you are entitled to.
---
Who May Be Liable for a Truck Accident?
If you or a loved one has been the victim of a truck wreck, an Orange County truck accident lawyer from our law firm can help you pursue a personal injury claim for compensation against the truck driver, the trucking company, or both. In addition, we can also help you identify other responsible parties.
For example, trucking companies can be held accountable based on the negligence of their employees. Therefore, if the company itself failed to set or enforce reasonable policies to protect the safety of others, then the company can be considered negligent.
At The Law Offices of Daniel Kim, we can assist you in determining the best course of action when pursuing an insurance claim. We offer quality small firm personal attention with a big law firm reputation.
Our team has a proven track record of success in litigating complex and challenging cases involving truck accidents, and we will work tirelessly to secure the maximum compensation possible for you and your loved ones.
If you or a loved one was injured in a truck accident, let our law firm protect your legal rights.
---
Orange County Truck Accident Statistics
Orange County is a popular tourist destination and saw over 50 million visitors in 2019. It's little to no surprise that auto accidents are a common occurrence in the OC. In 2019, there were 17,722 victims killed and injured in Orange County traffic accidents. Notably, 4,446 of these fatalities and injuries were due to speeding-related accidents.
Dangerous Roads and Intersections
Some of the most dangerous intersections in Orange County, CA include:
Jeronimo Road at Alicia Parkway
Orangethorpe Avenue at Euclid Street
Ellis Avenue at Newland Street
Harbor Boulevard at Chapman Avenue
Orangethorpe Avenue at Harbor Boulevard
Yorktown Avenue at Magnolia Street
Gothard Street at Heil Avenue
Commonwealth Avenue at Chapman Avenue
Adams Avenue at Bushard Street
Pay Nothing Until We Win Your Case.
Schedule Your Free Consultation Today.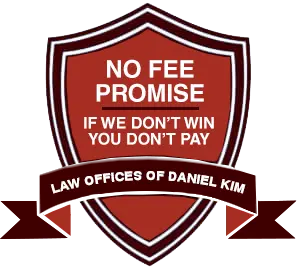 Without the right information, victims of negligent truck drivers often miss out on receiving the settlement they deserve for their severe long-term injuries. The Orange County truck accident lawyers at The Law Offices of Daniel Kim will work to make sure our clients get the medical treatment they need and receive the full and fair compensation that they deserve. We serve clients on a contingency fee basis, which means we will advance all your legal fees and you will only pay when we successfully win your case.
If you've been involved in a crash, the time to act is now. Our truck accident law firm is here to defend you in your personal injury lawsuit. If you need a semi-truck accident lawyer near you, we serve our clients at meeting locations across California.
What to Do After a Truck Accident Injury
The claims process starts as soon as an accident occurs. If you are well enough, it's important to remember three key things for your truck accident case:
Do not admit fault

Get a police report

Collect the contact information from any witnesses
ADDITIONAL STEPS TO TAKE TO PROTECT YOURSELF
1. CALL 911 / SEEK MEDICAL TREATMENT
Pull over to a well-lit area, check yourself and others for injuries, and call the police. Wait for the authorities to arrive at the scene of the accident and give them your account of how the truck accident occurred. Ensure you get a copy of the police report.
Truck accident victims often suffer severe injuries like spinal cord injuries, traumatic brain injuries, whiplash, and broken bones. Even if you believe you only sustained minor injuries, it's crucial to get a medical evaluation. Ensure you collect your medical records and follow your prescribed treatment plan. If you don't seek medical attention immediately, the insurance company may claim your injuries aren't serious.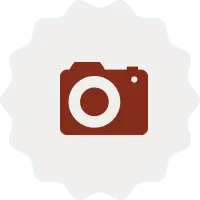 2. EXCHANGE INFORMATION
Ensure you exchange the following information with the other parties involved in the truck accident:
Full Name
Address
Phone Number
Driver's License
License Plate Number
Insurance Policy Number
3. DOCUMENT THE ACCIDENT SCENE
Take detailed notes regarding how the accident happened and the injuries you sustained. If you're able to, take photos and videos of the accident scene from different angles. Ensure you get pictures of property damage, broken glass, skid marks, and your injuries.
4. DON'T ACCEPT EARLY SETTLEMENT OFFERS
After a truck accident, the other driver's insurance company may reach out to you for a statement. Do not share any details regarding the truck accident and your injuries with the insurance company. Insurance companies often try to take advantage of unrepresented accident victims, seeking to minimize the compensation paid out for the damages suffered. The insurance company may offer a low initial settlement that doesn't cover all of your losses.
It's best to consult with a truck accident lawyer who will protect your best interests and facilitate all communication with the insurance companies. At The Law Offices of Daniel Kim, our Orange County personal injury lawyer is well-equipped to handle insurance companies and their misleading tactics. We are committed to obtaining justice for individuals who have been injured due to the negligence of others and we will fight to help you recover the maximum compensation available. To schedule a free consultation and learn more about your legal options, please contact our team today.
Contact Our Truck Accident Lawyer Near You
The Law Offices of Daniel Kim exclusively handles motor vehicle accident cases, and our exceptional team is dedicated to providing unparalleled legal services. Unlike other law firms that prioritize profit over client well-being, we are committed to working with each client individually and protecting their best interests. Our focus on auto accidents sets us apart, allowing us to offer the best possible representation and advocacy for our clients.
Our law firm serves local clients from major cities throughout Orange County including Aliso Viejo, Anaheim, Anaheim Hills, Brea, Buena Park, Costa Mesa, Cypress, Dana Point, Fountain Valley, Fullerton, Garden Grove, Huntington Beach, Irvine, La Habra, Laguna Beach, Lake Forest, Mission Viejo, Newport Beach, Orange, San Clemente, San Juan Capistrano, Santa Ana, Tustin, Yorba Linda, and more. Find our expert truck accident lawyer near you to get started on your free consultation.
Other Practice Areas We Specialize In