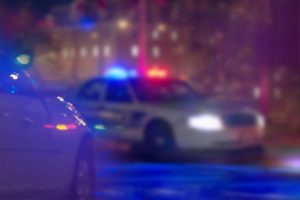 Woman Hospitalized after Hit-and-Run Crash on Mountain View Road and Whitney Court

DESERT HOT SPRINGS, CA (September 14, 2021) — A woman was injured in a hit-and-run crash on Mountain View Road on Thursday, September 9.

According to the California Highway Patrol, the incident took place on Mountain View Road and Whitney Court at around 11:30 p.m. Thursday.

The driver hit her at the intersection of Mountain View Road and Whitney Court in Desert Hot Springs. Firefighters and paramedics soon arrived at the scene.

Medical responders discovered the woman in her 40s left suffering from major injuries. They then brought her to a medical center for treatment.

Officials have not yet released the name of the injured victim and her condition at this time. Meanwhile, CHP said that the motorist did not stop to help the woman and left the area.

Officers closed Mountain View Drive near Whitney Court after the incident.

Police have not yet released the description of the suspect or vehicle. The cause of the hit-and-run crash is still under investigation.

If you ever get involved in a road accident, do not leave the area. Call the authorities and wait for the arrival of the police. By being careful while driving and following traffic rules, you can keep yourself and others safe on the road.
---
If you or a family member is a victim of a hit-and-run accident, contact the Law Offices of Daniel Kim to handle your case. Each of our clients receives personal legal advice tailored to his or her specific case and injuries. Our team will personally work with police reports, insurance claims, medical bills, doctor's appointments, and much more. Our success rate is over 99% so you can be assured that you are in good hands. Call us today at (800) 895-7199 for a free consultation.