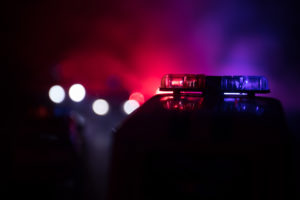 Two Hospitalized after Fiery Crash on Elkhorn Boulevard

SACRAMENTO, CA (February 14, 2022) — Two people suffered injuries in a fiery crash on Elkhorn Boulevard on Saturday, February 12.

According to Sacramento Metro Fire, the crash happened near Elkhorn Boulevard at around 3:32 a.m.

Metro Fire of Sacramento tweeted that crews rushed to a neighborhood in North Highlands where a car crashed into a home.

When firefighters arrived at the scene, they discovered that the home that began to catch fire.

At 4:09 a.m., Sac Metro Fire reported that they had extinguished the fire. Medics also rushed two patients to hospitals with undetermined injuries.

Footage from the scene posted by Sac Metro Fire shows a black sedan lodged into the side of a house. In the video, light smoke came out of the structure.

Officials have not yet determined what led up to the crash.

When you are driving, make sure to pay attention to your surroundings and look out for other vehicles. By driving cautiously, you can prevent dangerous accidents on the road. Strictly follow traffic rules to keep yourself and others safe.
---
If you have been involved in a car accident that has resulted in an injury, now is the time to file a personal injury case. An expert attorney from The Law Offices of Daniel Kim can help you. We strive to help all accident victims get fair compensation for their pain and suffering. Our experienced team of attorneys can guide you through the process and fight for you when it's time to make your claim. Call us today at (800) 895-7199 for a free consultation. If you are a family member of the victim involved in this accident, we can help you request a police report.