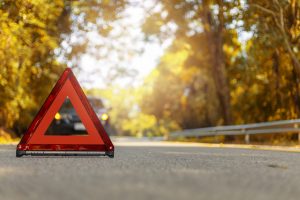 2 Hospitalized in Douglas City Car Accident on Highway 3

DOUGLAS CITY, CA (February 11, 2021) — Two people were injured in a car accident on Highway 3 near Deer Lick Springs Road Sunday night.

According to the California Highway Patrol, a 29-year-old Lewiston woman and a 30-year-old Weaverville man arrived at Trinity General Hospital around 1:45 a.m.

There, the pair, suffering from major injuries, informed officers that a crash had happened south of Douglas City. In addition, they told officers that a third person was riding with them before the crash occurred.

Moments later, authorities searched the area to find a 2016 Dodge Charger about 200 feet down a wooded ravine. However, during their extensive search, CHP found no one else at the scene.

At this time, detectives need witnesses' help in establishing the circumstances of the crash and the whereabouts of the third person involved in this accident. If anyone has more information, please call (530) 623-3832.

You can increase your chances of safety by becoming more aware of your surroundings. Above all, a car accident can happen to anyone at any time. Although, if you take all necessary precautions and focus on the road ahead, you can minimize the dangers.
---
If you have been injured in a negligent car accident, then you deserve an experienced lawyer who will commit to your case from start to end. At The Law Offices of Daniel Kim, we help individuals and families face their legal issues. We use our knowledge and insight to help you move through the complex legal process. Call (800) 895-7199 to schedule a free consultation with Daniel. We can also provide you a copy of the police report from your accident upon request. Here, we have a success rate of over 99%. You can trust our firm to work diligently for you.