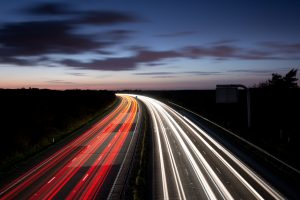 Two Killed, Jasmine De La Cruz Identified in Los Angeles Wrong-Way Accident

LOS ANGELES, CA (April 1, 2021) — Jasmine De La Cruz died in a wrong-way accident on the 110 Freeway near 9th Street Tuesday morning.

According to the California Highway Patrol, the fatal accident happened around 2:00 a.m. in downtown Los Angeles. For unconfirmed reasons, a 32-year-old man was driving southbound in the No. 4 northbound lane. Subsequently, his 2006 Lexus Rx400 struck a 1999 Toyota Camry head-on, killing a man and a woman.

Per reports, 23-year-old Jasmine Hope De La Cruz has been confirmed as one of the deceased victims. However, authorities have yet to confirm the second victim's identity.

Following the crash, paramedics arrived and transported a 32-year-old woman and 4-year-old boy from the Lexus to local hospitals for treatment of their minor injuries. During their investigation, officers arrested the Lexus driver who sustained major injuries in the crash.

At this time, the precise reason for the arrest remains unclear, but DUI might be a factor. If anyone has more information on this accident, please contact the CHP.
---
Our deepest condolences go out to the bereaved family and friends of Jasmine De La Cruz.
---
Seeking help from The Law Offices of Daniel Kim concerning a wrongful death case can help. We have dedicated car accident lawyers who will work with you through every stage of the legal process. Our goal involves getting you full and fair compensation and holding the at-fault party accountable. Losing a family member in a car accident is never easy. While you rest and recover, we will handle the rest. Call (800) 895-7199 to schedule a free consultation. You can also request a copy of the police report from the accident.