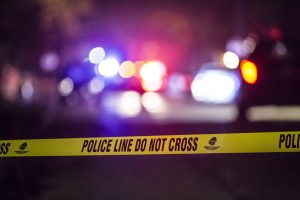 Jeffrey McKee Dies, Norman Anpree Hospitalized in Accident on 5 Freeway near 710 Freeway

LOS ANGELES, CA (April 1, 2021) — Deputy Jeffrey McKee died after a loose tire struck his vehicle on the 5 Freeway near the 710 Freeway Sunday morning.

According to authorities, the fatal accident happened around 5:30 a.m. For unknown reasons, a front tire flew off a Toyota Tundra and struck the windshield of McKee's Volvo S40.

As a result, the 35-year-old off-duty Los Angeles County Sheriff's deputy sustained head injuries and died at the scene.

After striking the Volvo, the tire bounced and struck Deputy Norman Anpree's vehicle. Soon after, Anpree exited his car. However, an oncoming driver struck his vehicle pushing his car into him.

Not long after, paramedics responded and transported the 57-year-old deputy to a local hospital with major injuries.

At this time, the liabilities of the crash remain unclear. However, if anyone has more information, please contact the California Highway Patrol.
---
We would like to express our thoughts to the family and friends of Deputy Jeffrey McKee.
---
No one is ever prepared for a loss in the family. If you are refusing to settle with the circumstances, then get Daniel involved. The Law Offices of Daniel Kim is a top-rated personal injury law firm. We have settled more than two hundred million dollars for clients in thousands of successful settlements. We have the best resources on hand to represent you. Call (800) 895-7199 to schedule a free consultation. Feel free to request a copy of the police report from the car accident.