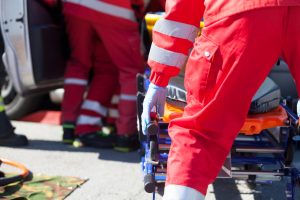 Steve Sanz, Henry Punt, Jacquie Figg, Kenneth Malinowski Die in Plane Crash at Dinsmore Airport in Humboldt County

DINSMORE, CA (July 20, 2021) — Steve Sanz was among four people who died in a plane crash at Dinsmore Airport in Humboldt County Thursday before noon.

According to the FAA, the single-engine Mooney M20 crash happened shortly before noon. For unknown reasons, the aircraft crashed at Dinsmore Airport in Dinsmore. However, it's unclear who was piloting the aircraft at the time.

Tragically, four people inside the plane died in the accident. Reports have identified them as 63-year-old Sanz, of Orange County; 69-year-old Henry Punt, of Los Angeles; 56-year-old Jacquie Ann Figg, of San Bernardino; and 62-year-old Kenneth John Malinowski, of Sacramento.

At this time, the National Transportation Safety Board has yet to release information on the cause. Although, if anyone has more information on this crash, please contact the authorities.
---
We would like to express our sympathies to the families and friends of Steve Sanz, Henry Punt, Jacquie Ann Figg and Kenneth John Malinowski.
---
For a wrongful death lawyer who will work diligently to get your life back on track, turn to Daniel. Call The Law Offices of Daniel Kim at (800) 895-7199 to obtain justice and full compensation. Anyone who has lost a loved one by a reckless party has the right to open a case. We will work industriously to ensure that the at-fault party pays for what he or she has caused in terms of losses. We will help you hold them financially accountable. If you need a copy of the police report from the accident, we can also get that for you.