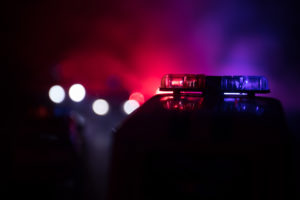 Bicycle Involved in Fatal Accident on Mines Road at San Antonio Valley Road in Livermore

UPDATED POST: Ellen Le Killed in Bicycle Accident on Mines Road at San Antonio Valley Road [Livermore, CA]

LIVERMORE, CA (February 14, 2022) – Police confirmed that one person died in a bicycle accident on Mines Road on February 6.

According to the California Highway Patrol, the accident happened near San Antonio Valley Road at approximately 2:30 PM.

Based on a report, the bicyclist was heading northbound on Mines at the time of the crash. At the same time, a 2010 Land Rover was headed southbound. As both drivers were approaching a curve in the road from opposite directions, both the cyclist and the SUV crossed over the double yellow lines. Subsequently, they collided head-on.

The impact ejected the bicyclist from her bike. As a result, she died at the scene. Officials did not yet release her name, pending kin notification.

At this point, this accident is under investigation. In addition, no other details are available.

Do not drink before driving. In addition, always consider the movements of other vehicles around you to prevent a crash. Also, do not commit speeding and distracted driving.
---
We would like to express our deepest condolences to the bereaved family and friends of the victim.
---
At The Law Offices of Daniel Kim, it is our mission to attain justice for families of victims of fatal accidents. Our hardworking teams give their 100% best to help families of victims of wrongful deaths get what they deserve. Our accident attorneys guide them since the start and all throughout every step of the process. Backed by qualified personal injury attorneys, our team is 100% dedicated to assisting our clients throughout every step of the process. Did you lose a loved one in a fiery accident? Call us today at (800) 895-7199 to schedule your free consultation today. You can also request a copy of the police report from your accident.