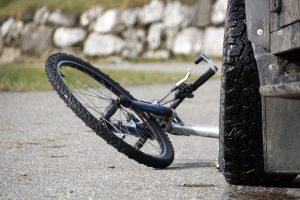 Two Die in Chatsworth Hit-and-Run Bicycle Crash at Plummer Street

UPDATED POST: Matthew Zink and Ana Hernandez Killed, Nelson Rodriguez Arrested in Hit-and-Run on Lurline Avenue [Chatsworth, CA]

CHATSWORTH, CA (January 5, 2022) — A man and a woman died in a hit-and-run bicycle accident at Plummer Street and Lurline Avenue on Tuesday night.

According to the Los Angeles Police Department, the fatal hit-and-run happened around 7:15 p.m. For unknown reasons, a driver in a red Toyota pickup struck a man and a woman riding a bicycle.

Due to the nature of the crash, both victims died on the scene.

After hitting the pair, the driver continued but crashed into a wall less than a mile from the first accident. Soon after, police responded and arrested the driver after paramedics loaded him into an ambulance.

At this time, the circumstances of the accident require further investigation. Therefore, anyone with information should contact the Los Angeles police.
---
Our deepest thoughts and sympathies are with the families and friends of the victims.
---
Our primary goal at The Law Offices of Daniel Kim is to establish liability. Hire us to help you navigate the legal justice system. Daniel holds the qualifications and experience to grant you a win. We have settled more than two hundred million dollars for clients in thousands of successful lawsuits. As a top-rated firm, we feel confident to take the lead in your wrongful death case. If interested in learning more about your options, call (800) 895-7199 for a free consultation. We can also provide you with a copy of the police report from the accident.