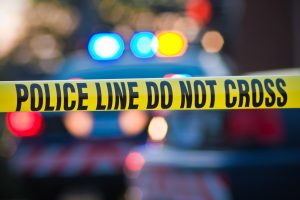 Pedestrian Accident on Camino De La Reina Gravely Injures Man

MISSION VALLEY, CA (February 2, 2021) – A 62-year-old man sustained serious injuries after a pedestrian accident on Camino De La Reina Wednesday, January 20.

According to San Diego police, the accident happened around 2:15 p.m. in the 2200 block of Camino De La Reina.

Police said the male pedestrian ran into the path of a westbound 2012 Volvo S60 sedan. The car struck him, causing him severe injuries.

Responding paramedics rushed the victim to a hospital with life-threatening head trauma and a broken thighbone.

The driver of the Volvo, a 26-year-old woman, was not hurt.

It is unknown if speed, drugs or alcohol played a role in the crash. Police are looking further into the accident.

When approaching an intersection or a marked crosswalk, reduce your speed and look out for pedestrians crossing. Also, pay attention to traffic lights and road signs. Avoid distractions and always practice defensive driving.
---
At The Law Offices of Daniel Kim, we aim to help victims get the compensation they deserve following a pedestrian accident caused by a negligent driver. Our team will personally work with insurance claims, medical bills, and much more. Moreover, Daniel will dedicate his time to better understand the unique aspects of your case. Together with top-rated personal injury attorneys, we provide clients with personalized legal advice. Call us as soon as possible at (800) 895-7199 to schedule your free, one-on-one consultation. We work on a contingency basis, so you pay absolutely nothing unless we win your case. If you need a copy of the police report, our team can also help you get one. Your case is our first priority, so you can focus on things that matter most.