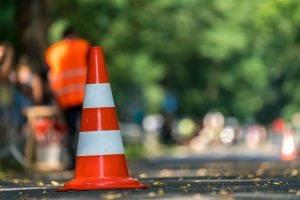 Juliana Ramos Dies in Hit-and-Run Accident on Highway 99 near Manning Avenue

FOWLER, CA (February 15, 2021) — Juliana Ramos was killed in a hit-and-run accident on Highway 99 near Manning Avenue last Wednesday.

According to a California Highway Patrol, officers responded to a call around midnight near Fresno.

For unknown reasons, a driver in a Hyundai Elantra crashed into a tractor-trailer. Subsequently, Ramos approached the scene in her Nissan Rogue and stopped at the center divider.

Per reports, she attempted to help the crash victims. However, in her selfless duty, a driver in a red SUV approached the scene and struck the 26-year-old mother of three.

As a result of the accident, Ramos died upon impact. As for the driver in the SUV, this person purportedly exited the car but hopped back in and sped away.

At this time, authorities need witnesses' help in identifying the hit-and-run driver in this car accident. They believe the car involved might a Ford Explorer with damage to the front fender and hood.

In the meantime, Ramos' family has created a GoFundMe page to help raise awareness and funds for her memorial.

If anyone can help law enforcement with the investigation, please contact the Fresno Area CHP at (559) 262-0400.
---
We would like to express our caring thoughts to the family and friends of Juliana Ramos.
---
Not many car accident victims know that they are eligible for compensation in the wake of a car accident. If you believe you may have a case worth pursuing, then call The Law Offices of Daniel Kim at (800) 895-7199. We work on a contingency basis, meaning you will not have to pay anything upfront until we settle your case. Daniel will work with you on a one-on-one basis to better understand your circumstances and needs. We have settled a myriad of lawsuits ranging from wrongful death to catastrophic injuries. To schedule your free consultation, call us today. You can also request a copy of the police report from your accident.