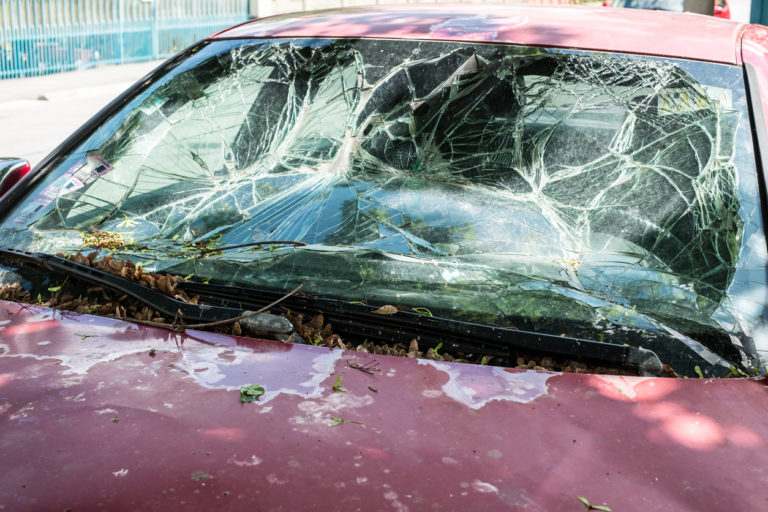 Isaiah Enriquez Involved in Crash on Ash Street in Farmersville

FARMERSVILLE, CA (April 12, 2021) – Police arrested Isaiah Enriquez after a high-speed chase ended in a crash on Ash Street on April 7.

According to the California Highway Patrol, the collision happened at Farmersville Boulevard shortly before 7:30 PM.

Based on a report, officers saw 23-year-old Enriquez of Madera driving around in a suspicious vehicle. When they approached the car, he drove off, prompting a chase. After several minutes, Enriquez hit another car. Then, his vehicle crashed into a closed business.

As a result, Enriquez and the driver of the other car sustained injuries in the incident. He and the driver were taken to Kaweah Delta Medical Center in Visalia with minor injuries.

Police said Enriquez tried to run off but was soon caught. In the end, they arrested him on felony hit and run, among other charges. In addition, officers said the car that the suspect used was stolen out of Merced County.

Distracted driving is dangerous and can lead to an accident. In addition, stay focused and avoid distractions to avoid getting hurt or hurting other people. Also, stay away from vehicles displaying unruly behaviors on the road.
---
If you are hurt in an accident, count on The Law Offices of Daniel Kim to help you with your case. We work hard day and night to ensure that victims of personal injury accidents receive the compensation they rightfully deserve. Each of our clients receives personal legal advice tailored to his or her specific case. Daniel will work with you personally, one-on-one, to better understand your situation. Call us today at (800) 895-7199 to schedule your FREE consultation. In addition, you can also request a copy of the police report. Above all, our team is here for you.