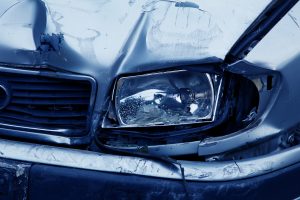 Atwater Pedestrian Accident on Highway 99, One Dead

ATWATER, CA (February 4, 2021) — One person died in a pedestrian accident on Highway 99 near Atwater Merced Expressway Sunday morning.

According to the California Highway Patrol, callers reported the incident around 6:00 a.m. During the call, the person informed dispatch that he had just struck a pedestrian on the highway.

Shortly after, officers arrived at the pedestrian accident on Highway 99. Soon after, they located a body that appeared unidentifiable due to its condition.

During the investigation, detectives learned that the person tried crossing Highway 99 for unexplained reasons. However, during this attempt, several cars – including a big rig – struck the pedestrian.

At this time, CHP officers do not believe alcohol or drugs played a role in the pedestrian accident on Highway 99. However, anyone with more information on this crash should contact the CHP.
---
We would like to express our caring thoughts to the family and friends of the victim.
---
If you feel as though all hope is lost, you have options. To explore your legal options with a top-rated personal injury law firm, call (800) 895-7199. The Law Offices of Daniel Kim focuses is on your healing and recovery. As we handle your lawsuit, managing all the details, you can rest and recover. Daniel will work with you, one-on-one, to understand your situation. Because we work on a contingency basis, you will not have to pay a dime upfront. It is not too late to schedule a consultation. Feel free to request a copy of the police report from your wrongful death accident, as well. Above all, our team is here for you and your family during this difficult time. You are not alone. Let us fight for what was taken from you.