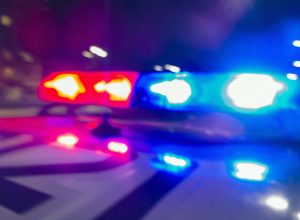 Deputy Thomas Albanese Dies in Traffic-Stop Accident on Paramount Boulevard at Del Amo Boulevard

LAKEWOOD, CA (February 26, 2021) — Deputy Thomas Albanese died in a motorcycle accident on Paramount Boulevard at Del Amo Boulevard Thursday morning.

According to Los Angeles Police, the fatal incident occurred around 9:00 a.m. during a traffic-stop procedure.

While heading north to stop a Dodge Charger, Deputy Albanese entered the intersection and collided with a westbound Mercedes-Benz.

As a result of the impact, the 10-year Marine Corps veteran was ejected and died instantaneously.

At this time, authorities have confirmed that the Mercedes driver had the green light. However, the liabilities remain uncertain. If anyone has insight into this fatal accident, please call the Los Angeles police.

In the meantime, loved ones have created a GoFundMe page for the father of two for those interested in helping the family.
---
Our firm would like to express its caring thoughts to the family and friends of Deputy Thomas Albanese.
---
Our foremost priority at The Law Offices of Daniel Kim will always be you. We are an award-winning personal injury attorney with over 40 awards and honors. With our level of expertise, we remain confident in helping you during this heavy and emotional time. We have qualified lawyers that work with insurance claims, police reports, medical bills and more. To schedule a free consultation, call (800) 895-7199. You can also request a copy of the police report from the accident. Our legal guidance has helped many wrongful death victims in their legal journey toward justice. When ready, do not hesitate to call.