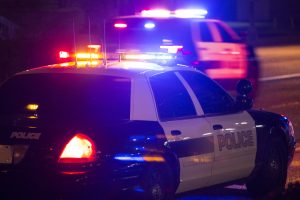 Stolen Vehicle Suspects Cause Police Chase Accident at Hoen Avenue and Yulupa Avenue

SANTA ROSA, CA (August 12, 2021) – Three people sustained injuries in a police chase accident at Hoen Avenue and Yulupa Avenue, Saturday afternoon.

According to the Santa Rosa Police Department, the incident happened on August 7. A pursuit began in Roseland after Sonoma County Sheriff's deputies spotted a stolen Honda Civic.

The suspects led the deputies toward downtown Santa Rosa via Santa Rosa Avenue. As per reports, the suspect also tried to ram the front of the deputy's vehicle.

A short time later, the speeding Honda passed around a line of cars waiting at a red light. Then, the Honda collided with a silver Toyota Camry that was crossing the intersection. The stolen vehicle came to a stop on the lawn of an apartment building.

Emergency crews transported the driver of the Toyota to a hospital for treatment of unspecified injuries. Meanwhile, the Toyota driver's wife and two children did not need hospitalization.

The suspects inside the stolen vehicle were also taken to a nearby hospital.

Deputies continue to investigate the accident.

When pulled over, slow down and patiently wait for further instructions. Carefully choose where you stop and do not attempt to flee the scene.
---
At The Law Offices of Daniel Kim, we aim to help injured victims get the compensation they deserve following an accident caused by a negligent driver. Our team will personally work with insurance claims, medical bills, and much more. Moreover, Daniel will dedicate his time to better understand the unique aspects of your case. Call us as soon as possible at (800) 895-7199 to schedule your free, one-on-one consultation. Need help after hours? Our team is available 24 hours a day and 7 days a week. If you need a copy of the police report, we can also assist you.