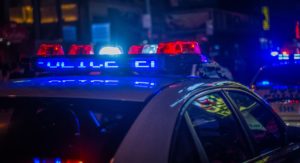 Miguel Gonzalez Involved in Santa Barbara DUI Accident

SANTA BARBARA, CA (August 10, 2021) – Police arrested Miguel Gonzalez following a hit-and-run on Anacapa Street on August 7.

According to the California Highway Patrol, the collision happened at East Ortega Street around 6:00 PM.

Based on reports, Gonzalez was driving a maroon pick-up truck on Anacapa at the time of the crash. Due to unknown reasons, he rear-ended a 14-year-old juvenile bicyclist. Subsequently, the crash ejected the victim from the bike. Also, the victim rolled under the truck before being dragged approximately 20 feet from the scene. Then, Gonzalez continued driving away from the area.

As a result, the bicyclist suffered moderate injuries. Crews transported the victim to Cottage Hospital for treatment.

In the end, officers located the vehicle and arrested Miguel Angel Gonzalez, a 23-year-old Santa Barbara resident, for a felony hit-and-run and driving under the influence of alcohol.

Driving under the influence is dangerous and can lead to an accident. Thus, never drink before driving to avoid getting hurt or hurting other people. In addition, follow road regulations at all times.
---
If you have been hurt in a hit-and-run due to a DUI driver, count on The Law Offices of Daniel Kim to help you with your case. We work hard day and night to ensure that victims of personal injury accidents receive the compensation they rightfully deserve. Each of our clients receives personal legal advice tailored to his or her specific case. Daniel will work with you personally, one-on-one, to better understand your situation. Call us today at (800) 895-7199 to schedule your FREE consultation. In addition, you can also request a copy of the police report. Above all, our team is here for you.