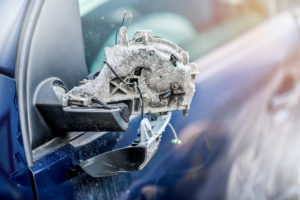 Police Arrest Anthony Lara after Crashing Stolen Pickup Truck into Highland Home, Killing His Two Passengers

HIGHLAND, CA (December 20, 2021) – Two people died and police arrested Anthony Lara after a stolen pickup truck crashed into a home in Highland on Friday afternoon.

San Bernardino County sheriff's deputies saw the truck heading westbound on Greenspot Road near Alta Vista just before 4:15 p.m. They noticed it matched the description of a vehicle stolen during a kidnapping.

Deputies attempted to stop the truck, but the 30-year-old suspect from Redlands turned northbound on Weaver Street and began to speed away. He was believed to be armed.

Lara blew through a stop sign at Baseline Street, but lost control of the truck. He then veered left and crashed into the home on the northwest corner of Clear View Lane.

As a result, a 49-year-old Yucaipa man and a 32-year-old Highland woman inside the truck both died at the scene. They were not victims of the kidnapping incident, but their relationship to the suspect was not immediately known.

Paramedics took Lara to hospital for treatment of his injuries. After released from the hospital, police arrested him.

Further investigation is underway.
---
We extend our heartfelt condolences to the families and friends of the victims.
---
Turn to The Law Offices of Daniel Kim for expert legal guidance if you have lost a loved one in a car accident. We have dedicated wrongful death lawyers who will work with you through every stage of the legal process. Our goal involves getting you full and fair compensation and holding the at-fault party accountable. Losing a family member in an accident is never easy. While you focus on things that matter, we will handle the rest. Call (800) 895-7199 to schedule a free consultation. You can also request a copy of the police report from this accident.