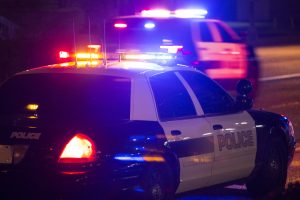 2 Die in Escondido Car Accident at Mission Avenue

ESCONDIDO, CA (February 15, 2021) — Two men were killed in an accident at Mission Avenue and Ash Street during a police chase Friday night.

According to authorities, the incident happened around 11:20 p.m. For traffic violation reasons, a police officer attempted to stop an SUV near Mission Avenue and Gamble Street.

However, the SUV driver failed to comply and led officers on a half-mile chase. As the SUV traveled east on Mission Avenue, its driver reportedly attempted a left turn onto Ash Street. Subsequently, the driver lost control and the vehicle slid into a planter on the east side of the road.

Officers exited their vehicles and determined that the SUV struck two homeless men sleeping in the bushes. Unfortunately, one man died at the scene, and the other died at a hospital.

Following the crash, officers arrested the driver, who they learned was a 13-year-old girl. Additionally, police arrested her juvenile passenger. In the investigation, police learned that she had taken her mom's SUV without her understanding.

At this time, the identities of the men have not been released. Although, anyone who has more information on this accident should contact the Escondido Police Department.
---
We would like to express our heartfelt sympathies to the families and friends of the victims.
---
At The Law Offices of Daniel Kim, you can trust us to manage the details of your wrongful death lawsuit as your recover. We are a top-rated law firm with a success rate of over 99%. Our team works personally with police reports, insurance claims, doctor's appointments and medical bills. If you would like access to personal injury legal assistance facilitated by a qualified attorney, then call (800) 895-7199 to schedule your free consultation. We are an award-winning personal injury law firm with over 40 awards and honors. You can have assurance in knowing that you will be in good hands with us. Feel free to request a copy of the police report from your accident.