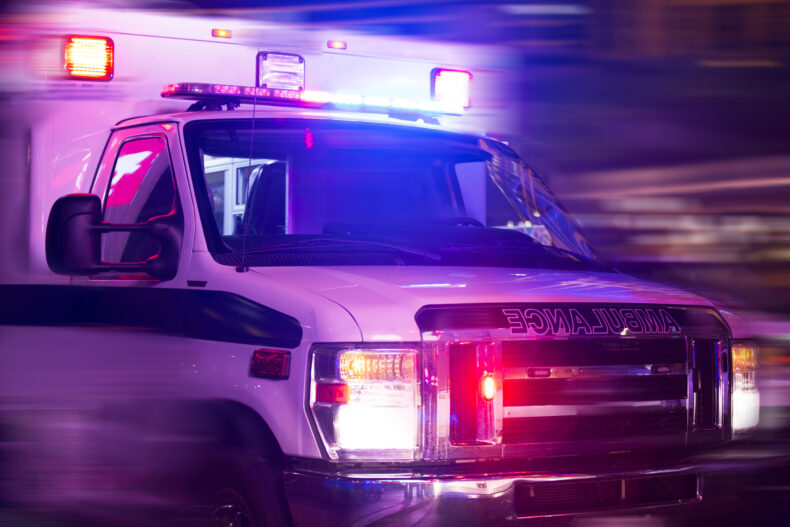 Woman Hurt, Driver Pins Woman Against Building on Walnut Drive in Eureka

EUREKA, CA (March 30, 2023) — A woman was injured after a car pinned her against a building on Walnut Drive near Fern Street.

According to a California Highway Patrol traffic incident report, the crash happened around 4:45 p.m. Monday. For unknown reasons, a driver struck and pinned a woman against a building as she and her daughter were selling Girl Scout cookies. The accident, which happened at Murphy's Market on Walnut Drive, left the woman with injuries.

First responders arrived and brought the woman to a hospital. Her daughter, thankfully, was unharmed.

Reports did not say what led to the accident, but an ongoing investigation should reveal these details.

Know your foot and gear placement as soon as you start your car. Sometimes, drivers will mistake the brake pedal for the gas, or forget they are in Drive mode when they mean to reverse. Accidents like this happen, but when you are less distracted you can catch these oversights.
---
At The Law Offices of Daniel Kim, we have won over two hundred million dollars for clients in thousands of successful settlements. Daniel spearheads a firm that has won more than 40 awards and honors. If working with a car or pedestrian accident attorney who knows the system is essential to you, then call (800) 895-7199. We understand the best ways to go about tackling wrongful death and personal injury affairs. Let the at-fault party pay for their reckless actions while you heal. Discuss your options today with a qualified legal advocate.