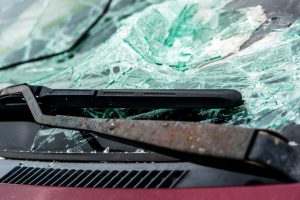 Two Hurt, Driver Arrested in Lamont DUI Crash near Di Gorgio Road

LAMONT, CA (April 1, 2021) — Two people were injured in a DUI accident near Di Gorgio Road and May Street Monday evening.

According to the California Highway Patrol, the two-car accident happened around 5:00 p.m. For DUI-related reasons, a driver in a Toyota Camry rear-ended an SUV.

As a result, a passenger in the Camry sustained major injuries and required hospital care. Following the investigation, police arrested the Toyota Camry driver on suspicion of DUI.

At this time, an investigation into the circumstances continues. However, if anyone has more information on this crash, please contact the CHP.

As drivers, we should never combine drinking with driving. Doing so hinders our ability to drive safely and responsibly. When impaired, avoid the wheel at all costs.
---
Have you been injured in a drunk driving car accident? If so, contact The Law Offices of Daniel Kim. We have been around for years helping individuals and families recover. Our lawyers will go above and beyond in granting you full and fair compensation. As a top-rated law firm, we will work with you one-on-one to better understand your case. To schedule your free consultation, call (800) 895-7199. You can also request a copy of the police report from the accident.