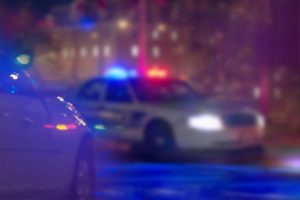 Troy Hale Charged after Hitting Man on Horseback with Car in Santa Rosa

SANTA ROSA, CA (December 13, 2021) — Troy Hale faces charges in a hit-and-run accident on Old Redwood Highway near Fountaingrove Parkway on Sunday.

According to police officers, the hit-and-run happened around 2:00 a.m. For unknown reasons, 20-year-old Hale struck a man on a horse. Per reports, the victim had joined other horseback riders partaking in a march for the Virgin of Guadalupe.

Subsequently, Hale left the scene of the crash but officers soon apprehended him. Upon locating his vehicle in North Santa Rosa, officers detained him at his residence and found drugs and weapons in his possession.

At this time, the injured horseback rider remains in critical condition.

Police booked Hale into the Sonoma County jail for hit-and-run, DUI and other charges. If anyone has more information on this incident, please contact the Santa Rosa Police Department.

Being under the influence can significantly influence your state of mind. When impaired, do not drive a vehicle. Instead, wait until you are sober or call a friend to bring you home.
---
The Law Offices of Daniel Kim will perform a detailed investigation of the pedestrian accident. If you have suffered an injury or have lost a family member, Daniel will help. While insurance companies will likely provide you with the lowest settlement, we aim to exceed that amount. Daniel will investigate your case at all angles to tally up all losses and damages. For a free case consultation, call (800) 895-7199. If you need a copy of the police report, we can also provide that for you.