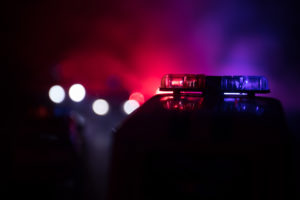 Multiple Injuries Reported after Four DUI Accidents on Jamacha Road

SPRING VALLEY, CA (July 16, 2021) — Officers arrested a San Diego man that caused four DUI accidents on Jamacha Road on Tuesday, July 13.

The string of accidents began at around 6:15 p.m. when a 21-year-old man driving a Mitsubishi SUV traveled east on Jamacha Road. The driver rear-ended a 73-year-old man near Kempton Street. Then he sped off and left the older man with minor injuries.

The driver instantly caused two more crashes as he attempted to escape, California Highway Patrol said.

Police say the man then traveled west on Jamacha near Highway 125. He ran a red light and collided into Kia SUV.

The crash caused the man's vehicle to flip and collide into a traffic signal, ending up on its side. The SUV caught fire trapping the driver inside. People who had seen the collision rushed over to pull the man out.

He sustained serious injuries. The woman from the Kia had minor injuries.

After receiving medical treatment, officials took the man in custody on suspicion of felony DUI.

Do not drive when you are intoxicated. Instead, call a friend or a family member to pick you up. By following the law, you can help prevent dangerous accidents.
---
If you or a family member is a victim of a car accident injury, contact the Law Offices of Daniel Kim to handle your case. Each of our clients receives personal legal advice tailored to his or her specific case and injuries. Our team will personally work with police reports, insurance claims, medical bills, doctor's appointments, and much more. Our success rate is over 99% so you can be assured that you are in good hands. Call us today at (800) 895-7199 for a free consultation.