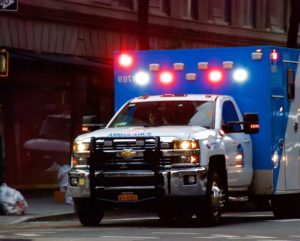 Driver Injured and Arrested in DUI Wrong-Way Accident on Highway 8 near Naranka Avenue

EL CAJON, CA (July 16, 2021) — A driver suffered injuries in a DUI wrong-way crash on Highway 8 in El Cajon on Monday, July 12.

According to a California Highway Patrol, a 26-year-old driver moved east in the westbound lane of Highway 8. Then the 2009 Honda Civic collided into a guardrail at about 2:00 a.m.

CHP police officer Jeff Christie said the car came to rest on a second street near Naranka Avenue.

Debris from the damaged guardrail fell on a passing 2014 Cadillac CTS. The 53-year-old driver did not sustain injuries. However, the fallen debris damaged the roof of the vehicle.

Honda's driver suffered minor injuries. Paramedics rushed the driver to the hospital. Officials arrested him on suspicion of drunk driving.

Caltrans workers cleaned the debris and repaired guardrails.

Do not drive when you are intoxicated. Instead, call a friend or a family member to pick you up. By following the law, you can help prevent dangerous accidents.
---
At The Law Offices of Daniel Kim, we aim to fight for all car injury accident victims so that they will receive the rightful compensation for their pain and suffering. We are a top-rated personal injury law firm with a 99% success rate. Our team will strive to understand your unique needs and offer personalized, thoughtful service. While you focus on healing and recovery, we will handle the rest. You pay nothing unless we win your case. Contact us today at (800) 895-7199.