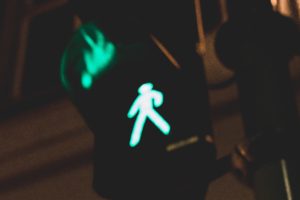 One Person Hurt in Pedestrian Crash near Mack Road

SACRAMENTO, CA (July 27, 2021) — One person was injured in a pedestrian accident near Mack Road and Archean Way.

According to police, a driver heading in an unknown direction struck the pedestrian around 4:00 a.m.

Soon after, paramedics arrived and transported the patient to a hospital with serious injuries. Meanwhile, the driver stayed at the scene and cooperated with police investigators.

At this time, authorities have not confirmed the ultimate cause of the accident. Although, if anyone has more information, please call the Sacramento Police Department.

To lessen the risks of a pedestrian accident, drive with care. By focusing on the road, you improve the driving conditions for those nearby. Remember these pointers the next time you're behind the wheel.
---
At The Law Offices of Daniel Kim, we seek to provide excellent care to car and pedestrian accident victims. If you have been injured or have suffered a loss in the family due to a reckless driver, schedule a consultation. We provide superior service and support to help our clients obtain full compensation. It is never easy recovering from a devastating crash. Allow us to represent you in the court of law as you rest and heal. To speak to Daniel about your options, call (800) 895-7199.