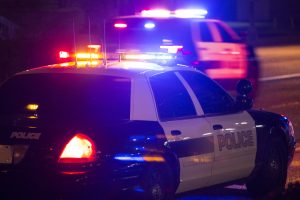 Michael Clugston Dies in Two-Car Accident on Euclid Street at Orangewood Avenue

GARDEN GROVE, CA (March 15, 2021) — Michael Clugston died in a two-car accident on Euclid Street at Orangewood Avenue early Friday.

According to the California Highway Patrol, the crash that killed three people happened around 2:10 a.m. Under unclear circumstances, a Dodge RAM crashed into a vehicle at a high rate of speed.

As a result of the impact, the Dodge sheared a fire hydrant and slammed through a block wall. Subsequently, the truck landed upside down in a backyard pool, killing the male driver and passenger.

In addition, Clugston, of Anaheim, sustained severe injuries and died later at a hospital. To help the family of the 39-year-old, loved ones have created a GoFundMe page.

At this time, authorities have not determined if DUI played a role. However, reports mentioned that a police chase involving the Dodge had occurred before the accident.

If anyone has more information, please contact the CHP.
---
Our caring thoughts go out to the family and friends of Michael Clugston.
---
The Law Offices of Daniel Kim will work with you to recover the compensation that you are entitled to. We have years of experience in representing wrongful death and personal injury victims. If you have a case worthy of pursuing, then call (800) 895-7199. Our firm has settled more than two hundred million dollars for clients in thousands of lawsuits. Leave the investigation and details of the lawsuit to us while you recover. If you need a copy of the police report, we can also provide that for you.