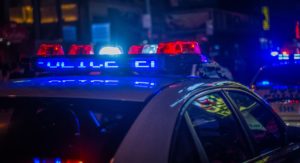 20-Year-Old Marine Dies in Crash while Helping Driver on 5 Freeway in Oceanside, Darryl Sheffey Arrested

UPDATED POST: Marine Alberto Lucio Killed while Helping Crash Victims on 5 Freeway, Darryl Sheffey Arrested [Oceanside, CA]

OCEANSIDE, CA (December 7, 2021) – A U.S. Marine was killed and police arrested Darryl Sheffey after an accident in Oceanside early Monday morning.

The accident happened around 3:20 a.m. on December 6 along the southbound 5 Freeway near Las Pulgas Road. The 20-year-old Marine from Camp Pendleton stopped to help the driver of a Ford Edge SUV who had crashed into the center divider.

Moments later, an oncoming box truck then crashed into the SUV and the Marine.

The Marine suffered fatal injuries and died at the scene. He was not yet identified.

Inside the SUV was 36-year-old Sheffey and his 31-year-old female passenger. Paramedics took them to Scripps Memorial Hospital in La Jolla with major injuries.

Police later arrested Sheffey on multiple felony charges. They booked him into the San Diego County Jail.

Due to the emergency response, officers issued a SigAlert during the morning commute, blocking three freeway lanes. The California Highway Patrol is investigating the fatal crash.
---
We would like to offer our deepest condolences to the family and friends of the victim.
---
At The Law Offices of Daniel Kim, we strive to ensure that families of wrongful death victims receive what they rightfully deserve. If you have lost a loved one in a traffic accident, contact us today. We will work with you personally to better understand your situation. Our legal team is 100% dedicate to assisting you throughout every step of the process. Call us for a free consultation at (800) 895-7199. You can also request a copy of the police report for your reference. Your case is our priority so you can focus on things that matter. Above all, you are not alone.