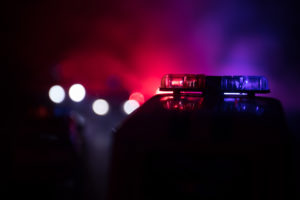 Ocean Beach Skateboarder Suffers Serious Injuries after Broadsided by Car on Guizot Street

POINT LOMA HEIGHTS, CA (July 6, 2022) – A man on a skateboard was seriously injured in a broadside accident on Guizot Street in Point Loma Heights late Monday evening.

The accident happened around 10:20 p.m. on July 4 near Orchard Avenue. According to the San Diego Police Department, the 28-year-old victim from Ocean Beach was riding the skateboard south on Guizot Street at a high rate of speed when he failed to stop at a stop sign.

A 27-year-old man driving a Toyota Prius west on Orchard Avenue broadsided the skateboarder.

As a result of the crash, the skateboarder suffered serious injuries including a broken arm. Paramedics transported him to a hospital for proper treatment.

It is unclear if the driver of the Prius stayed after the crash.

At this time, an investigation is still ongoing.

Red-light running is completely preventable. Minimize the dangers on the road by paying attention at all times. Scan the roads while driving and prepare yourself to yield. Always manage your speed and follow traffic rules.
---
If you have suffered injuries from a road accident, you can count on The Law Offices of Daniel Kim. We work hard day and night to ensure that injured victims receive the compensation they rightfully deserve. Our firm has won over two hundred million dollars for our clients in thousands of successful settlements. For a free consultation, please call us at (800) 895-7199. You can also request a copy of the police report here. With a success rate of over 99%, you can trust your lawsuit with our team.