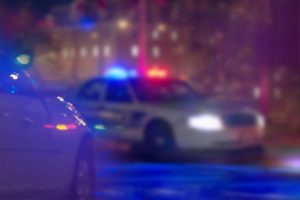 Jose Rosales Detained, DUI 2-Car Crash near Tozer Street and Yosemite Avenue

MADERA, CA (March 6, 2023) — Jose Rosales faces DUI charges following a two-car accident near Tozer Street and Yosemite Avenue.

According to the Madera Police Department, the two-car crash happened Saturday night. For DUI-related reasons, Jose Torres Rosales crashed his vehicle into another car near the Yosemite Avenue and Tozer Street intersection. Arriving officers found two vehicles with damage and one driver with minor injuries.

Following an investigation, officers arrested Rosales for felony DUI after determining that he was twice the legal limit.

News reports featured no other information, but if witnesses have more to add to the investigation, please call Madera police.

Being heavily intoxicated can put you in harm's way. If you have been drinking, never risk your safety or that of others by operating a car. Instead, call a trusted friend to take you home. You can avoid injury, loss and property damage when you make more responsible choices.
---
If a reckless car accident left you distressed and injured, call on a car accident lawyer in experience. The Law Offices of Daniel Kim knows the legal system. We quantify losses such as inconvenience, pain and suffering and loss of income. We know the difficulty of having to move forward in the event of a car accident. With Daniel, you'll receive a substantial settlement to cover these damages. Discuss your claim with our qualified legal professionals. Please call (800) 895-7199 to schedule your complimentary consultation.