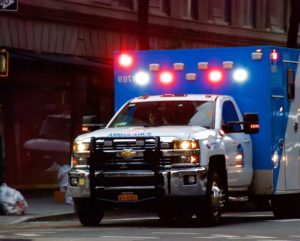 Jose Peres and 2 Teens Hurt, 1ldo Espinoza Involved in Car Crash on Edith Avenue at Gallagher Avenue

CORNING, CA (February 7, 2022) — Jose Peres and two teens sustained major injuries in a two-car accident on Edith Avenue at Gallagher Avenue.

According to the California Highway Patrol, the two-vehicle crash occurred Thursday morning in Tehama County. Per reports, 18-year-old Aldo Rosas Espinoza made a southbound left turn onto Edith Avenue from westbound Gallagher Avenue.

As a result, Espinoza crossed in front of an oncoming 2012 Chevrolet Sonic. It appears Espinoza had been going 25 miles per hour prior to attempting the left turn.

Subsequently, Espinoza's vehicle collided with the eastbound Chevrolet Sonic, driven by 48-year-old Jose De Jesus Peres.

Due to the nature of the crash, Peres and a 16-year-old female suffered major injuries and sought care at St. Elizabeth Hospital. Meanwhile, paramedics life-flighted a 14-year-old girl to UC Davis Hospital with major injuries.

At this time, officers have not confirmed the leading cause of the crash and where the liabilities fall. However, they confirmed that the occupants of the Chevrolet Sonic were not wearing their seatbelts.
---
Daniel and his team have settled more than 200 million dollars for clients in thousands of successful lawsuits. You can trust The Law Offices of Daniel Kim to drive your case in the right direction. Since the beginning, we have been calculating losses and damages for victims of accidents. Our firm settles car accidents, bicycle accidents and motorcycle accidents. If you have suffered major head injuries, you deserve to have an attorney fight for you. Call (800) 895-7199 to schedule a free consultation. We can also get you a copy of the police report from the accident.