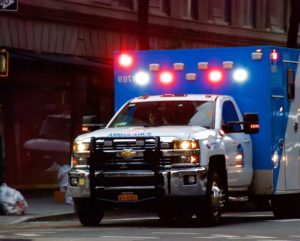 Girl Hurt, Driver Crashes Into Sacramento Restaurant on Alta Arden Expressway

SACRAMENTO, CA (February 21, 2023) — A girl needed hospitalization after a car crashed into a restaurant on Alta Arden Expressway near Wyda Way.

According to the California Highway Patrol, the single-car accident happened Monday. For some reason, a food delivery driver mistook the gas pedal for the brake and crashed into a restaurant in the 2500 block of Alta Arden Expressway.

A girl suffered minor injuries and was taken to a hospital as a precautionary measure. Following the accident, a tow truck removed the vehicle from the restaurant while the staff cleaned up the scene.

No other information surrounding this accident was available. Although, we will update this report once we receive new information.

Mistaking the gas pedal for the brake pedal commonly happens with drivers. Be alert, and even though you have not started the car, you should still be alert of your every movement. Put distractions away and be more aware.
---
To hire a personal injury lawyer with extensive knowledge of the legal system, turn to The Law Offices of Daniel Kim. Daniel trains in calculating non-economic and economic damages. Lean on us for your recovery plan. Our car accident lawyers will represent you and get you the highest settlement possible. To request a free consultation, call (800) 895-7199. We work on a contingency fee basis, so do not expect to pay a dime until we settle your case.