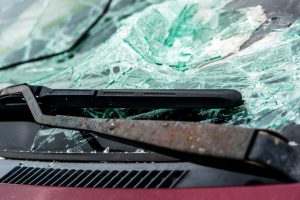 Car Crashes into Yogurt Store in Accident on Balfour Road in Brentwood

BRENTWOOD, CA (February 22, 2021) – A driver suffered injuries in a car accident on Balfour Road on February 23.

According to the California Highway Patrol, the collision happened at a shopping center shortly before 12:00 PM.

Based on a report, the victim's vehicle crashed into a yoghurt shop. Consequently, arriving units located the black four-door sedan through the front of the shop. However, officials did not yet release the details that led to the crash.

As a result, fire officials from the East Contra Costa Fire Protection District reported that the car's driver suffered minor injuries. Fortunately, the only person inside the shop was not hurt.

Officers said the crash appeared to be accidental. However, they continue to investigate the case.

Distracted driving often leads to an accident. Do not fall into this mistake when driving. Always stay alert when driving. Above all, always consider the movements of other vehicles around you to prevent an accident.
---
If you are injured in an accident, you can call The Law Offices of Daniel Kim for assistance in filing a case against the party responsible for the incident. Daniel works hard to ensure that victims of personal injury accidents receive the compensation they rightfully deserve. Each of our clients receives personal legal advice tailored to his or her specific case. We will work with you personally and one-on-one to better understand your situation. Call us today at (800) 895-7199 to schedule your FREE consultation today. In addition, you can also request a copy of the police report. With a success rate of over 99%, you can trust your lawsuit with our team. Above all, our team is here for you every step of the way.