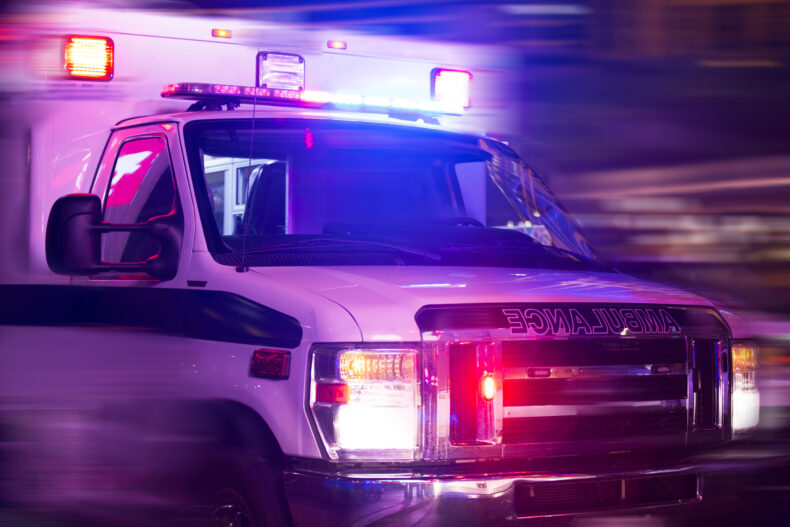 Chris Teagarden, Tim Schultz Dead, Oscar Delacruz Charged in Police Accident Crash on Woodman Avenue at Lanark Street

PANORAMA CITY, CA (February 3, 2023) — Chris Teagarden and Tim Schultz died in Tuesday's police chase crash on Woodman Avenue at Lanark Street.

According to Los Angeles police, the incident occurred around 7:48 p.m. Police began searching for a stolen black Toyota Tacoma near Alvarado Street. However, the two suspects in the truck noticed the police and began to take evasive measures to escape officers.

Shortly after, the suspects in the stolen vehicle led officers on a chase, to which officers went into tracking mode, handing the chase to an airship.

Subsequently, the stolen Toyota struck a Honda Civic, occupied by 46-year-old Teagardin and 49-year-old Schultz. These two men, who had been best friends for years, lost their lives in the crash. As one died at the scene, the other died en route to the hospital.

Following the crash, surveillance footage showed the driver, 32-year-old Oscar Delacruz, trying to escape. However, authorities quickly captured him, as well as another suspect in the car, using a force-takedown approach and a taser.

Delacruz faces charges of suspicion of murder and remains incarcerated without bail.

The crash has left both families torn apart and seeking assistance from friends with a GoFundMe page for Teagardin.

If anyone has more information on this fatal crash, please call the Los Angeles police.
---
Our caring thoughts go out to the friends and families of Chris Teagarden and Tim Schultz.
---
Because car accidents happen so suddenly, no one prepares for the circumstances. If you are mourning the untimely death of a loved one because of a reckless driver, call The Law Offices of Daniel Kim. You can leave the insurance claims, doctor appointments and medical bills to us to manage. Our mission lies in getting you the highest settlement possible to manage these financial costs. Let us to hold the liable party accountable for his or her actions. Call (800) 895-7199 to hear from our lawyers.