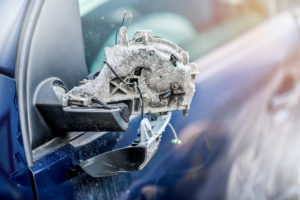 Blake Howerton, Miguel Rodriguez Detained in 2-Car Accident near Caldwell Avenue and Ben Maddox Way

VISALIA, CA (March 27, 2023) — Blake Howerton and Miguel Rodriguez were arrested after crashing a stolen truck and leaving the accident near Caldwell Avenue and Ben Maddox Way.

According to the Visalia Police Department, the two-vehicle crash happened Friday around 1:20 p.m. Upon responding, police learned that two men had fled a stolen Dodge truck involved in the two-car accident. The other occupant of the vehicle suffered unknown injuries and sought care at a local hospital for an evaluation.

During the investigation, officers determined that the suspects who fled the scene stole the truck from Porterville, leading officers to call backup to search the area.

Authorities found 38-year-old Blake Howerton with the help of an aerial uni. Police determined that he drove the stolen truck at the time of the crash. He has an outstanding no-bill arrest warrant for auto theft and possession of burglary tools, among others. In addition, officers identified 42-year-old Michael Rodriguez as a passenger of the stolen truck after multiple calls came in about a suspicious man in the 900 block of Arlen Avenue. He is also on CDC parole for auto theft.

Authorities released no other information on the accident, but if anyone has more information, please contact the Visalia Police.

Being involved in a car accident can be stressful. If you crash into another vehicle, pull over and exchange information with the driver. Leaving the scene is a crime. You can avoid an accident altogether through defensive and safe driving. Watch out for reckless drivers, use your mirrors, monitor your speed and stay in your lane.
---
At The Law Offices of Daniel Kim, we demonstrate our expertise to win clients favorable verdicts and settlements. Call (800) 895-7199 if you suffered major injuries in a crash. Our lawyers will explore your case further. Injuries sustained in an accident can be devastating. You may be eligible for compensation if a reckless driver hits your car. Get the compensation you deserve with the help of a reputable law group — to schedule a free consultation, call Daniel for the next steps.