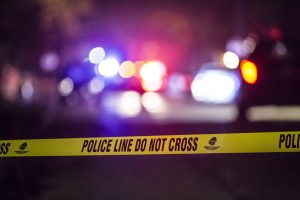 Alberto Mendoza, Joseph Gomez Detained after Police Pursuit Ends on Highway 138 near 15 Freeway

CAJON PASS, CA (June 25, 2021) — Alberto Mendoza and Joseph Gomez were arrested after a police chase ended on Highway 138 near the 15 Freeway Tuesday evening.

According to a sheriff's spokeswoman, the chase began around 7:30 p.m. Upon receiving multiple calls, Victor Valley officers tried to make a traffic stop on a 2006 Nissan Altima. However, the driver of the Nissan led law enforcement on a 34-mile chase that ended in the Cajon Pass.

Subsequently, the vehicle came to a stop when it became engulfed in flames for unexplained reasons. Soon after, authorities helped the 21-year-old driver, Mendoza, and 19-year-old Gomez out of the vehicle.

Following the accident, officers booked Mendoza into High Desert Detention Center for evading an officer and Gomez for carrying a stolen firearm and other charges.

At this time, if anyone has more information on this incident, please contact local authorities.

To reduce the risks of accidents, drive carefully. Navigating the highways with extreme care and staying out of people's blind spots can create more road clearance for you. In the event of an emergency, you will have a better chance of dodging an accidnet.
---
For exceptional legal representation from an attorney who cares, turn to Daniel. At The Law Offices of Daniel Kim, we have lawyers with incredible experience. We can help you during this time of recovery. We have settled lawsuits involving pedestrian accidents, catastrophic injuries, bicycle accidents and car accidents. If interested in hiring an attorney to provide you full compensation, choose us. Our lawyers will compute your losses and get you justice, regardless of the obstacles. To schedule a complimentary consultation, call (800) 895-7199. We can also get you a copy of the police report from the accident.