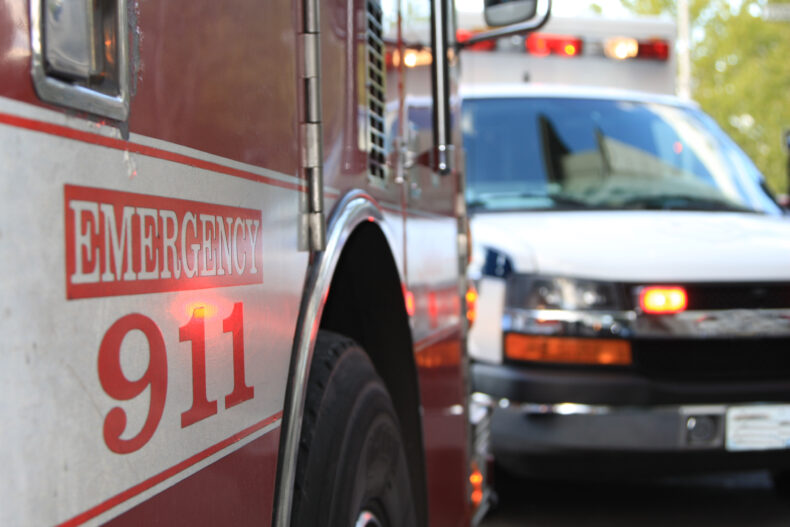 Collision Between Five Vehicles on Highway 41 in Fresno Injures 10 People, 7 Taken to Hospitals

FRESNO, CA (January 31, 2023) – Seven people were hospitalized after a five-car accident on Highway 41 in Fresno Saturday afternoon on January 28.

The accident happened a little before 1:00 p.m. just north of American Avenue. According to the California Highway Patrol, a car was traveling at approximately 50 to 60 mph in the southbound lanes of Highway 41 when it collided with a group of vehicles stopped at the stoplight.

Officers added that the car hit one of the stopped vehicles at full speed, causing a chain-reaction crash.

A total of 10 people were hurt in the crash. Seven of the patients, including a child, were taken to area hospitals for proper treatment.

It is unknown if drugs or alcohol was a factor. The exact cause of the crash is still under investigation.

When approaching a stoplight, make sure to slow down and come to a complete stop just before the light. Scan for any oncoming vehicles, and keep an eye out for possible road hazards. Also, practice defensive driving when entering intersections to avoid unexpected accidents.
---
At The Law Offices of Daniel Kim, we aim to help victims get the compensation they deserve following a traffic accident caused by somebody else's negligence. Our team will personally work with insurance claims, medical bills, and much more. Moreover, Daniel will dedicate his time to better understand the unique aspects of your case. Together with top-rated car accident lawyers, we provide clients with personalized legal advice. Call us as soon as possible at (800) 895-7199 to schedule your free, one-on-one consultation. We work on a contingency basis so you pay absolutely nothing unless we win your case. If you need a copy of the police report, our team can also help you get one. Your case is our priority so you can focus on things that matter.