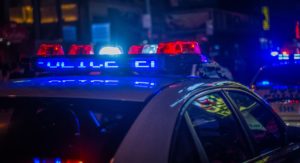 68-Year-Old Susan Perryhinkle Detained in DUI Multi-Car Crash in Napa

NAPA, CA (May 17, 2022) — Susan K. Perryhinkle was arrested in a DUI multi-car accident on Highway 221 at Highway 29 on Friday.

According to the California Highway Patrol, the three-vehicle crash happened around 8:45 p.m. For DUI-related reasons, 68-year-old Perryhinkle crashed her 2014 Chevrolet Tahoe into the rear of a 2021 Jeep Grand Cherokee, which then struck a 2014 Toyota Camry.

As a result, a 13-year-old American Canyon girl riding inside the Jeep suffered minor injuries.

Shortly after, paramedics responded to the scene and brought the teen to Providence Queen of the Valley Medical Center for care.

Officers reported no other injuries among the other occupants.

After observing signs of intoxication, authorities arrested Perryhinkle and booked her into the Napa County jail on suspicion of causing injury by driving under the influence.

At this time, authorities plan to investigate this crash. Although, any witnesses with information should call Napa police officers.
---
Drivers cannot always count on others to drive safely. If you have suffered an injury in a reckless car accident, call (800) 895-7199. At The Law Offices of Daniel Kim, we have more than 40 awards and honors. We have settled more than 200 million dollars for clients in thousands of successful lawsuits. Leave the insurance claims, medical bills and police reports to us. Our goal lies in proving liability and getting you fully compensated. Call for a complimentary consultation, and we can also get you a copy of the police report from the accident.