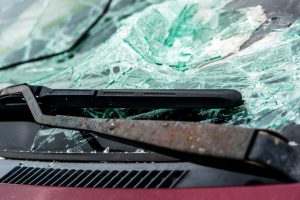 2 Hurt in Santa Monica Head-On Accident on Pacific Coast Highway

SANTA MONICA, CA (May 12, 2021) — Two drivers suffered injuries in a head-on accident on Pacific Coast Highway near Highway 101 Monday afternoon.

The two-car crash happened around 1:40 p.m. For unknown reasons, a driver in a silver Honda Accord drove from the northbound lanes into the southbound lanes. There, the driver collided head-on with a southbound black Jeep.

As a result of the collision, the sole occupants of both vehicles sustained serious to moderate injuries, and at least one required hospital care.

At this time, officers have not confirmed the cause and liabilities of the crash. Although, witnesses with information should contact Santa Monica Police Investigator Matt Lieb at (310) 458-8993.

Avoid the risk of a car accident by driving defensively. By keeping space from other travelers and scanning the road for any hazards, you can minimize the chances. Remember these safety tips for peace of mind.
---
What would you consider your pain and suffering to be worth? During this moment, allow yourself to recover and rest as we handle your lawsuit. No one is ever prepared for a car accident. However, at The Law Offices of Daniel Kim, we come prepared to assist you. A car collision can leave those involved physically injured and emotionally distraught. Daniel can compute your losses and damages. Call (800) 895-7199 to schedule a free consultation with our top-rated firm. We are glad to provide you a copy of the police report from the crash, as well.