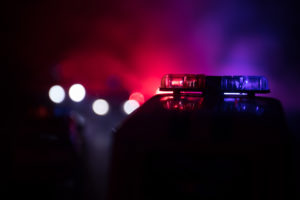 2 Drivers Die in Newman Multi-Vehicle Crash on River Road

NEWMAN, CA (February 22, 2022) — Two drivers died in a multi-car accident on River Road near Azevedo Road on Monday morning.

According to California Highway Patrol, the fatal three-car collision happened around 5:30 a.m. Traveling at an unknown speed, a northbound driver operating a 2022 RAM 1500 moved into the southbound lanes to pass up a northbound big rig in front of him.

However, the RAM collided with a southbound 2005 Nissan Maxima head-on before both vehicles crashed into the side of the big rig.

Due to the impact, the RAM caught on fire along the shoulder of River Road while the big rig ended up on the opposite shoulder on its wheels.

Tragically, both drivers of the RAM and Nissan succumbed to their injuries at the scene. However, officers have not released their names.

As for the semi-truck driver, he or she escaped harm.

At this time, this fatal crash requires additional investigation. Therefore, anyone with information should connect with CHP officers.
---
We would like to express our deepest sympathies to the families and friends of the victims.
---
If you have a wrongful death claim to submit, turn to Daniel. Call The Law Offices of Daniel Kim at (800) 895-7199 to seek repayment from the reckless driver. Any victim who has suffered an injury or a family loss due to a negligent car accident should know his or her options. We will work incessantly to win your case. At our firm, we prioritize your needs first and will hold the responsible party financially accountable. If you need a copy of the police report from the accident, we can also get that for you.