An Experienced Car Accident Lawyer — Riverside, CA
Were You Injured in a Car Accident in Riverside, CA?
If you were injured or lost a loved one in an auto accident, contact Car Accident Lawyer Daniel Kim to discuss your legal options. Having the experience and proven success of a trusted Riverside car accident lawyer on your side is an invaluable benefit to your case.
Our auto accident lawyers are fully prepared to serve clients from nearby neighborhoods to the surrounding cities of Riverside County and the Inland Empire including, but not limited to Moreno Valley, Palm Springs, Corona, Temecula, Perris, Hemet, Murrieta, San Jacinto, Jurupa Valley, Lake Elsinore, Menifee, Indio, Banning, Norco, and Palm Desert.
We provide white-glove service and work diligently to award our clients maximum compensation. With over $300 million recovered and hundreds of cases won, our accident attorneys deliver results. We maintain a 99% success rate and are confident about every claim we take on.
No Win, No Fee. Guaranteed.
We know that after an accident, a major concern of most victims is whether they will get enough from the negligent parties involved to cover the cost of their medical expenses, vehicle damage, and other losses. Victims also shouldn't have to worry about whether they can afford an attorney to help them get the compensation they need and deserve. Which is why our firm provides legal representation on a contingency fee basis. We don't charge any upfront legal fees for our services. We'll advance all your fees until we win your case.
Building a strong attorney-client relationship is important to us. This is why we try to make every personal injury case as seamless as possible. Accidents happen, but you should not be held responsible for someone else's negligence. If you or a loved one suffered from an auto-related accident either with another motor vehicle or as a pedestrian, learn more about other individual services our award-winning law firm provides that pertains to your accident:
---
Why Hire Daniel Kim As Your Riverside Car Accident Lawyer?
Unfortunately, car accidents in Riverside occur on a regular basis in Southern California. Auto accident victims often experience catastrophic injury, mental trauma, and financial hardships. Our law firm fights to defend victims' rights by working diligently to help them recover maximum compensation for their motor vehicle accidents.
Our winning track record and white-glove service have earned Daniel Kim, Riverside's top personal injury attorney, multiple honors and awards from respected peers in the industry. While the recognition is sincerely appreciated, our top priority has always been and always will be helping our clients recover back to a healthy state.
With over $300 million recovered in verdicts and settlements, we are confident we will deliver the best outcome in the grand majority of cases we take on. Our accident injury law firm will handle your Riverside car accident claim from start to finish and conduct negotiations with the insurance company while keeping you informed during the process. This allows you to focus on recovering from your injuries, while also ensuring you are not cheated out of a fair settlement.
To explore your legal options, contact Riverside car accident attorney, Daniel Kim, today. We offer a free consultation to get started and do not charge any upfront legal fees. Learn more here.
---
Is It Worth Getting a Lawyer for a Car Accident?
Accident victims have a number of very rational reasons for reluctantly deciding whether or not to hire a car accident attorney after a traffic accident.
If motor vehicle crashes are caused by someone else's negligence, victims deserve to be compensated. However, insurance companies make this difficult–and oftentimes, almost impossible. Following an accident, they will offer what appears to be a reasonable settlement offer. However, without extensive legal knowledge, victims of car accidents do not realize they are actually being shortchanged, as the offer does not include potential future expenses, like rehabilitation treatment or home modifications.
In fact, insurers are banking on car accident victims to not know their legal rights and options. Under the California Statute of Limitations, people are given a 2-year window to file a personal injury claim after a car crash. Once that window has expired, victims can no longer pursue a claim or lawsuit. Unfortunately, in some cases, the insurance company will prolong the settlement from going through so that the statute expires. Then, they will no longer be responsible for paying off the settlement offer.
If you were injured in an accident, working with qualified Riverside car accident lawyers can help get you the most out of your insurance claim. Therefore, the following must be proven:
The defendant owed a duty of care when the accident occurred
Duty of care was breached, resulting in the accident which caused injury
The injuries sustained caused a form of loss or damages
With so many boxes to fill. This is why it's vital to hire a skilled Riverside car accident attorney for a car accident case. Defendants and their insurance will fight to prevent paying out large settlements, and their legal teams are skilled in accomplishing this. You deserve the same level of expertise and vigor.
While settling out of court is common in these types of cases and as legal issues escalate, it's not unusual for a case to go to litigation. Our attorneys not only have courtroom and trial experience, but we also have a winning track record, which is why we have been recognized by the Multi-Million Dollar Advocates Forum as one of the Top Trial Lawyers in America, as well as one of the 25 Motor Vehicle Trial Lawyers for California by The Motor Vehicle Trial Lawyers. Schedule a free consultation with our law firm today to learn more about your potential Riverside car accident case.
---
How Much Is My Car Accident Claim Worth?
Plaintiffs are rightfully owed financial restoration for their injuries and property damage. When it comes to compensation for an automobile accident, the following can be reimbursed:
Past medical bills
Physical therapy
Lost wages from missed work
The market value of property damage
Fatal crashes resulting in the death of a loved one
Because these factors can only be obscurely proven, defense attorneys and insurance companies will make every effort to discredit the claim. However, other damages that can be collected are intangibles. These include:
Potential future medical expenses
Loss of future earning capabilities due to injury
Emotional distress, like anxiety or depression
Loss of enjoyment of life
Determining how much a claim is worth will be based on all of the presented factors. Essentially the most severe injuries or catastrophic injuries will result in a higher settlement. While an exact dollar amount cannot be established until an investigation has been fully conducted, our accident attorneys can provide an estimate during the complimentary case assessment.
---
What Are the Most Common Causes of Motor Vehicle Accidents?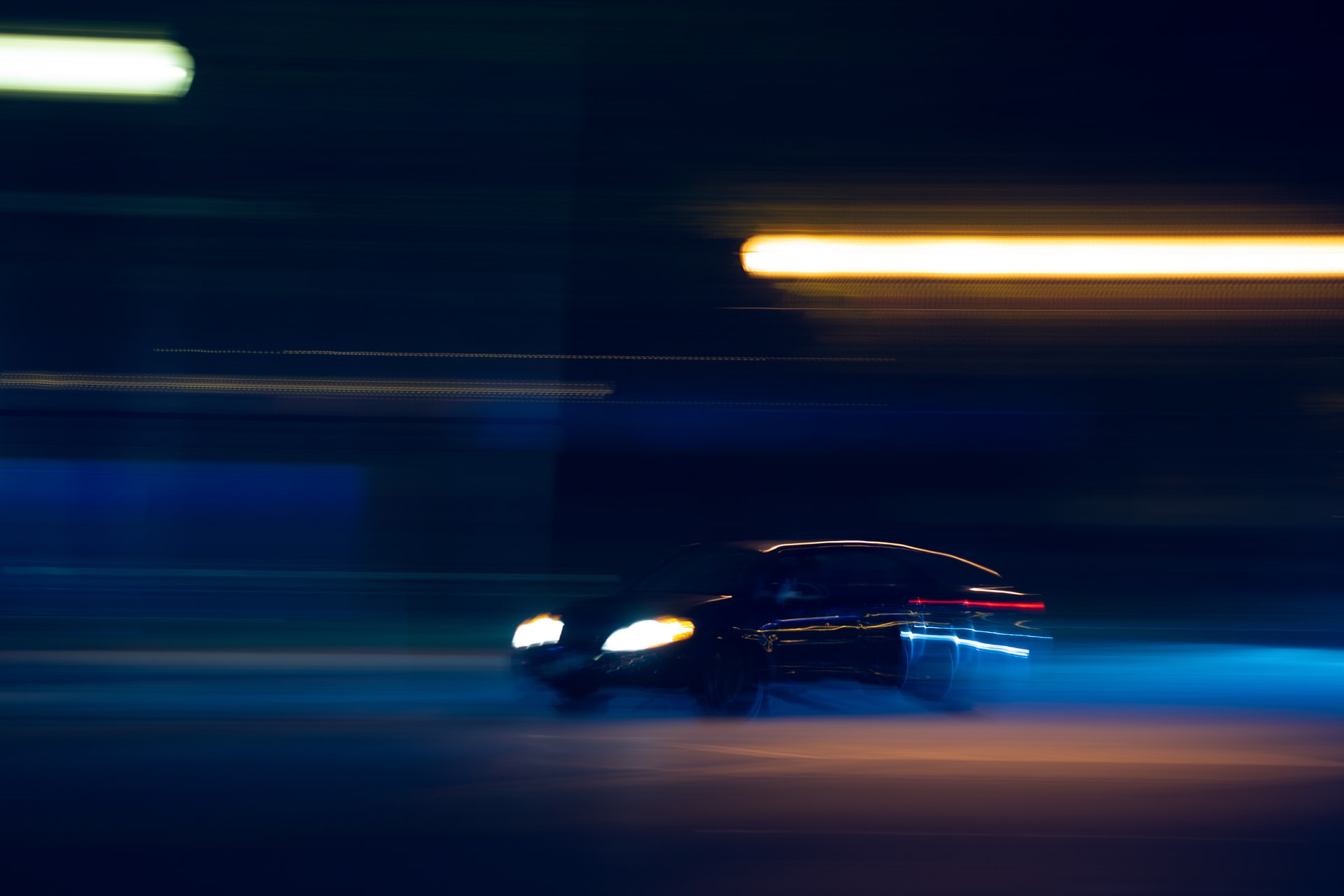 Regardless of how cautious someone is on the road, auto accidents are bound to happen. This is especially true in Southern CA, where auto collisions are an everyday occurrence. A car crash can occur at any time, which is why it's vital to be prepared in the event you are involved in an car accident in Riverside County.
Our car accident attorneys have been successful in recovering compensation for auto accidents that were caused by these various forms of driver negligence:
Distracted Driving – Operating motor vehicles while also engaging in another activity, like using a cell phone, eating, reading, or grooming
Reckless Driving – Aggressive and dangerous behavior, which is often exhibited through road rage, like excessive honking, tailgating, or speeding around another vehicle
Driving Under the Influence – Operating a vehicle while over the legal drinking limit, as well as driving in a sedated state from either prescribed or illegal drugs
Driver Fatigue – Equivalent to a DUI, driving while tired or drowsy affects reaction and response time, making it difficult to avoid an accident
---
Who Is Liable for a Car Accident?
Under "tort law," someone who intentionally or unintentionally causes harm to another individual is liable for an accident. However, it must be proven that the defendant acted negligently, thus causing the ensuing injury.
Negligence is exhibited when there is a violation of a duty to take reasonable care in a scenario. For instance, an intoxicated driver has violated a duty of care to drive sober and not endanger other motorists.
Sometimes, car accidents occur due to the fault of both parties. This is called comparative negligence. Compensation can still be awarded to the plaintiff from the defendant in this scenario. However, the amount will be determined or reduced based on the plaintiff's contribution to the accident. Fault cannot exceed 50% in order to be eligible for compensation, under comparative negligence.
For clarity, it's best to consult with an experienced lawyer in Riverside County. Our car accident attorneys will provide legal advice and walk you through the claims process.
---
What Should You Do After a Car Accident?
Being involved in a motor vehicle accident is stressful and confusing–especially if you have never been in a crash before. If you were in a wreck in Riverside, CA, and plan to file a car accident claim, follow these key steps. Following these tips will prove to be very valuable when it comes time to file a claim.
Contact the Police – Always contact the authorities after an accident. Officer presence will calm the situation and avoid any alterations from occurring or escalating. Additionally, the police report that is created will serve as valuable evidence in your case.
Seek Medical Attention – An emergency responder, like an EMT, should examine you at the accident scene to check for any injuries that need immediate attention. Then, see a physician as soon as possible, regardless of how minor the damage appears to be. Some of the most fatal injuries can linger and are not detectable until being examined by a doctor. Also, keep track of all medical expenses for reimbursement.
Exchange Information – For every person involved in the crash, you will need their names, phone numbers, insurance information, driver's licenses, vehicle registrations, and license plate numbers.
Gather Evidence – If you are well enough, document the scene of the accident by taking pictures and videos of the property damage and your injuries. Also, take note of what you can recall about the accident, including descriptions of the roads, all of the vehicles involved, weather conditions, and other relevant details. The more evidence provided the more it will help your case in establishing fault.
Consult with a Riverside Car Accident Attorney – This step is important and the most misinterpreted. Consulting with an auto accident attorney in Riverside is not the same as hiring one. We offer a free consultation to potential clients to help them better navigate the legal proceedings. Unfortunately, victims inadvertently weaken auto accident cases because they are taken advantage of by insurers or are unaware of their legal options.
---
What Should You Do After a Hit-and-Run?
Under California law, a hit-and-run is a misdemeanor and is a punishable offense with a sentence of up to six months in county jail. It can also include a fine of up to $1,000. The law prohibits any party involved from leaving the scene of the accident before reporting it. It is also illegal to flee the accident scene before identifying themselves.
Similar to any other auto collision, there are key steps accident victims should take after a hit-and-run accident. Photograph or write down the involved vehicle's plate number. Then, take note of other descriptions, including the driver's appearance, bumper stickers/window decals, as well as the vehicle's make, model, and color.
Ensure you are safe and out of harm's way. Then, report the accident to the police. While waiting for the authorities, speak to possible witnesses and take down their statements. After, see a doctor and get a full medical exam to treat your injuries.
If located, a car accident lawsuit can be filed against the responsible party. You will need an experienced auto accident attorney in Riverside with the resources to conduct an investigation and prove liability. Additionally, your lawyer will be able to provide effective negotiating skills to recover the financial compensation you are entitled to.
---
What Are the Types of Car Accident Injuries?
The most common types of injuries our law firm has encountered after a car accident in Riverside include the following:
Head and Brain Injuries – one of the most serious injuries that impact the skull and brain, causing concussions and TBI (traumatic brain injuries)
Spine Injuries – an initial numbness or tingling sensation of the back with the potential to result in paralysis or chronic pain in the lower extremities
Burns – any degree of burns have the potential to result in permanent skin tissue damage, nerve damage, and scarring
Bone Fractures and Breaks – results from high-impact collisions, affecting various bones in the body and may cause permanent damage if left untreated
Amputations – catastrophic outcome resulting directly from the crash or injury complications forcing the removal of lower or upper extremities
Wrongful Death – traffic accidents caused by a negligent party that resulted in a fatality
---
Riverside Car Accident Statistics
The US crash rate varies every year. However, the rate continues to remain considerably high in Southern California with 1 in 3 car accidents involving reckless driving, such as speeding and driving while intoxicated. These car accidents can result in severe injuries, life-threatening injuries, or even death.
These motor vehicle collisions can involve a motorcycle accident, truck accident, bicycle accident, rideshare accident, or pedestrian accident. The 2019 fatal car crash and road traffic accident statistics report:
Fatal accident count – 34
Vehicles involved in fatal accidents – 58
Fatal accidents involving drunk drivers – 7
Fatalities – 34
People involved in fatal accidents – 87
Pedestrians involved in fatal accidents – 13
Dangerous Roads and Intersections
With some of the most utilized roadways in California, Riverside experiences traffic accidents frequently. The city's most dangerous streets and intersections include:
Van Buren Boulevard and Indiana Avenue
Van Buren Boulevard and Trautwein Road
Van Buren Boulevard and Jurupa Avenue
Gilman Springs and Bridge Street
---
Frequently Asked Questions
How Long Do I Have to File a Car Accident Claim?
In California, the statute of limitations sets a time limit on how long individuals have to file a personal injury claim. Two years from the date of injury is the standard time limit to file. However, if the injury was not immediately apparent, the deadline is extended one year from the date of discovery. If the Riverside car accident involved a government vehicle, the deadline is reduced to six months from the date of the accident.
Do I Need a Police Report to File a Claim?
It is legally mandatory to file a police report following a Riverside car accident if the crash resulted in injuries or death. If the collision appears minor, it is still best to notify law enforcement, as they will document the event, note the extent of damages, and can even establish which party was at fault. A police report is valuable evidence when seeking compensation from the other driver's insurance company.
Should I Speak With the Other Driver's Insurance Company?
It is highly advisable to let a qualified car accident lawyer discuss all legal matters with the insurance company. Insurance adjusters are tactical in getting accident victims to make statements that can hurt their cases, like admitting fault. To preserve rights and ensure the case is not compromised, it is best to consult with an attorney before speaking with the other driver's insurance.
What Happens if the Other Driver Is Uninsured or Underinsured?
If uninsured/underinsured motorist coverage is part of a victim's insurance policy, it can be applied after an accident with a driver who either does not have car insurance or whose policy will not cover the full extent of damages. If uninsured or underinsured coverage is not part of a victim's policy, a lawsuit can be filed against the at-fault party.
Should I See a Doctor After a Car Accident?
Always. Some car accident injuries, like whiplash, traumatic brain injury (TBI), and internal bleeding are not always apparent, and only a doctor can accurately diagnose and treat those injuries. Additionally, medical records indicate what injuries were sustained and the cost to provide medical treatment, proving to insurance companies how much should be paid back to the victim in a settlement.
What if I Can't Afford My Medical Bills?
Accrued medical bills can be paid for with a successful car accident settlement. Another option is to file a lawsuit against the at-fault driver for damages. Depending on insurance coverage, victims can also use their uninsured/underinsured motorist coverage to cover the cost of medical bills.
What Happens if Medical Bills Exceed Policy Limits?
Ultimately, the at-fault driver's insurance is liable for damages, including medical bills. If the cost of damages exceeds the policy limit, a lawsuit can be filed against the at-fault individual to cover the remaining balance.
Will My Car Accident Case Go to Trial?
Most car accident cases are settled out of court, especially when a personal injury attorney has been hired to work on the case. This is because it is more cost-effective for insurance companies to just settle versus engaging in a legal court battle. If the case does go to trial, victims must ensure they have legal representation so that they have a fair opportunity to recover compensation.
How Long Does It Take to Resolve a Car Accident Case?
The length of time it takes to reach a resolution will vary depending on the case's complexity. For example, car accident cases that resulted in serious injuries or involved multiple parties can take longer to settle than a two-vehicle rear-end collision. The average timeframe to reach a settlement ranges from two months to one year.
---
Contact Our Riverside Car Accident Lawyer
As a leading auto accident lawyer in Riverside, Daniel Kim has built a winning reputation helping victims overcome the traumatic events that arise following a motor vehicle accident. With a 99% success rate, Daniel Kim and his award-winning team know how to negotiate with insurance companies so victims are awarded a fair settlement.
Injured car accident victims need answers to their most important questions. How do I pay my bills? How are my rights protected as an accident victim? If you were injured in a serious accident, you will need the best legal representation to help you recover damages. Contact us today to speak with a qualified Riverside personal injury lawyer and learn more about your case and legal options. We offer a free consultation and are available to assist 24/7.
START YOUR FREE CONSULTATION
---
Directions to Our Riverside Office
To reach our car accident law firm in the Riverside County area, take the 55 freeway to the 91, and exit toward Arlington Avenue. The Law Offices of Daniel Kim neighbors the Santa Ana River Regional Park.

Car Accident Lawyer Daniel Kim — Riverside, CA
Address: 7121 Magnolia Ave Suite D, Riverside, CA 92504
Phone: (951) 900-9402