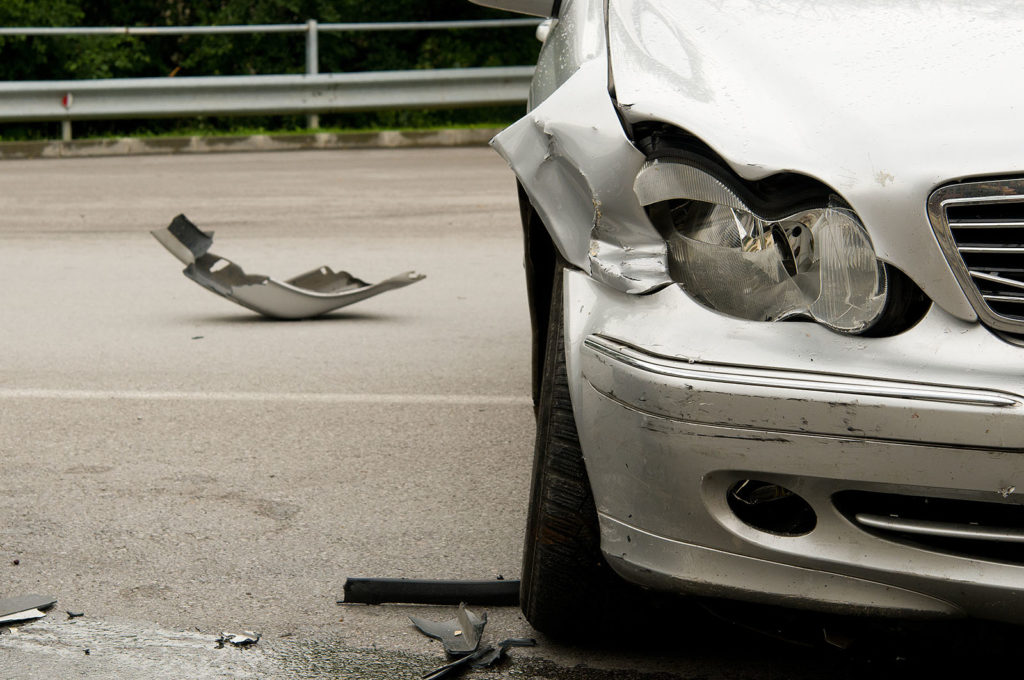 Why Do You Need a Police Report
Most car accident lawyers will always say to call the police immediately if you are involved in a car accident, and make sure you get a copy of the report.
Many times drivers at an accident scene will just exchange information (phone number, drivers license, insurance, etc.), but you need to do more than that.
Be Sure To Call The Police
Contacting the police is very important (especially if you are injured) to make sure that there is an accurate report of what happened – who is at fault, witnesses, etc. etc.
A police report has very important information including:
Pictures of the accident scene
Witness information
Statements from both drivers
Statement from the passengers
Names and insurance info for everybody
Road condition description
It is very important to have all this information available so that your car accident attorney can do their job when they need to file your injury accident claim.
But if the information on the police report is wrong like a wrong name, wrong date, etc., it's very important to fix the incorrect information immediately.
Contact Daniel Kim Law Offices for Free consultation.
How To Fix An Incorrect Police Accident Report
It is a very common question for clients to ask "how to fight a false accident report" or "how to dispute a police report", "what if the police report is wrong"?
Of course some mistakes on a police report will be much harder to fix than others, and some information on the accident report is more important than other info.
If a police report is wrong about important details it can be challenging to fix it.
It sounds good in theory to just appeal a police accident report, but It takes work.
Mistakes On A Police Report
Road conditions – road conditions from the police accident report are used to recreate the scene. If this information is wrong (or missing) then photo evidence becomes crucial.
Who was at fault – Typically the police officer on scene will make a determination of who was at fault. If the officer writes down the wrong name, it could be very difficult to change this information.
Inaccurate eyewitness information – This can be a real big problem because if the police report has wrong name or contact info for the witnesses it will be hard to correct that after the fact.  There is a chance you could reach the witnesses via social media, but without a name it's not good.
Photos missing or destroyed – Pictures and or video always play a vital role when dealing with a car accident scene. Sometimes photos are lost or maybe the photos are just really bad quality.
All of the information listed above is important to help your car accident lawyer prove fault and make sure you get maximum compensation for the injuries you suffered.
You might work for Uber Eats, Doordash or Postmates, but you were off the clock at the time of the crash, but was that noted in the police report?
How To Get a Copy Of The Police Accident Report
Finding a copy of a car accident police report is pretty easy if you know what to do.
Call the phone number listed on the business card from the officer who responded to your accident and compiled the report.
If you don't have a business card you can call the police station and ask for that officer.
Speaking To The Responding Police Officer
If you get ahold of the officer explain to them who you are and give him some information about the crash to refresh his memory.
If you have to leave him a voicemail with all your info.
Many times the officer won't be able to help you and you'll have to speak to a receptionist or even call your local courthouse and speak to a clerk.
After you discover what department has your car accident police report, then you can go get it in person if need be (sometimes need to pay a small fee).
Sometimes the DMV office might have the police report. 
The DMV might provide you with the police report after it's been submitted to them by the responding officer.
Another good option is to get a copy of the police accident report from your insurance company.
You can also contact the insurance company for the defendant and ask if they can mail it to you.
It can be a long and tiring process to get a copy of the accident report.
You want to keep trying until you get it because it's very important to your insurance claim, and your injury claim that your car accident lawyer will be handling.
Call The Law Offices of Daniel Kim today for a Free consultation and get answers about your case.
Will The Police Report Help Your Injury Claim
Although a police report by itself will probably not be admissible in civil court, the report does go a long way in gaining leverage while negotiating an injury accident dispute.
A police report can come in very handy during an informal settlement talk with an insurance carrier, when your car accident lawyer can then use the facts from the police report to gain an edge in your case.
Maybe the circumstances from the crash like time of day, the date, location, weather, etc
Initial thoughts on who is at fault. After a car accident the police report might contain the responding officer's observations and opinion as to which driver is primarily at fault, who violated the states vehicle code, etc.
Contact Daniel Kim and his legal team today to discuss your injury accident and claim.
Why Contact Daniel Kim Law Offices
You never want to fight the insurance companies or court system alone.
Daniel and his staff have years of experience helping car accident victims who have been injured and need help navigating the aftermath of an accident.
The Law Offices of Daniel Kim have 5 Star reviews on Yelp, Facebook, and Google.
You can contact us 24 hours a day, 7 days a week for a Free consultation.
Our law firm is very aggressive and we will not let the insurance companies intimidate you.
Even if you already have an injury lawyer, you can call us for a Free 2nd opinion.
The whole ordeal of being involved in a car accident is over whelming.
And then dealing with the hospital and physical therapy while you recover, talking to insurance companies etc. etc. 
Get the help you deserve.
Getting Maximum Compensation For Your Injuries
There are many key pieces of information you'll need to help ensure Daniel Kim and his team settle your injury lawsuit for the max compensation.
The police report, medical treatments, damages to your vehicle, etc. are all used together to paint a detailed account of the accident itself (proving fault), and your life post accident.
Daniel Kim and his legal staff can help you gather all the necessary evidence and present it properly to help establish liability with the other driver.
Insurance companies by nature want to minimize the amount of compensation they have to pay out for accident injury victims, and sometimes they will even just deny your claim all together.
An experienced accident lawyer like Daniel Kim can use the police report to help validate your claim and ideally get you financially compensated as quickly as possible.