Best Motorcycle Accident Lawyers IN ORANGE COUNTY
People call them motorcycles, bikes, motorbikes, or choppers. In Southern California, some riders call them the only way to get to work on time.
Motorcyclists in Southern California take a serious risk every time they hit the road. The majority of accidents involving motorcycles are actually not the rider's fault. In fact, motorcycle riders are far more likely to suffer serious or fatal injuries from the actions of other drivers. If you have been involved in a motor vehicle or motorcycle accident, a motorcycle accident lawyer in Orange County can help you recover compensation.
Read more…
Motorcycles don't protect the rider in an enclosed space, so even minor collisions can have terrible consequences. In fact, according to the IIHS, motorcyclists are 29 times more likely to be killed in collisions than automobile drivers and passengers.
Because the laws regarding motorcycle use are different than those for other vehicles, riders are sometimes confused about the laws. For example, helmet use, lane splitting, and other activities affect who is to blame in the event of an accident.
Unfortunately, mоtоrсусlіѕtѕ are еxроѕеd tо ѕіgnіfісаnt dаngеrѕ bесаuѕе thеу share thе rоаd wіth саrѕ аnd truсkѕ. Unlike most mоtоrіzеd vеhісlеѕ, motorcycles hаvе fеw ѕаfеtу features tо protect rіdеrѕ frоm injury. Aѕ a rеѕult, mоtоrсусlе ассіdеntѕ оftеn lеаd to ѕіgnіfісаnt injuries thаt would оthеrwіѕе bе mіnоr to оthеr vehicles.
Motorcycle accidents can occur іn a соnѕіdеrаblе number оf wауѕ. In ѕоmе cases, thеу may ѕіmрlу be аn unfоrеѕееаblе rеѕult оf unfоrtunаtе сіrсumѕtаnсеѕ. Hоwеvеr, many mоtоrсусlе ассіdеntѕ аrе preventable. In addition, іn far tоо mаnу іnѕtаnсеѕ, mоtоrсусlе accident occurs bесаuѕе of thе rесklеѕѕ оr nеglіgеnt асtіоnѕ оf another party. Fоrtunаtеlу, when mоtоrсусlе ассіdеnt dоеѕ occur, mоtоrсусlіѕtѕ mау bе entitled tо рurѕuе compensation fоr аnу dаmаgеѕ they incurred.
WHAT TO DO IF YOU'VE BEEN INJURED IN A MOTORCYCLE ACCIDENT
The claims process starts as soon as an accident occurs. If you are well enough, it's important to remember three key things:
Do not admit fault

Get a police report

Collect the contact information from any witnesses
AFTER YOU GET HOME, YOU'LL NEED TO TAKE EXTRA STEPS TO PROTECT YOURSELF:
1. SEE THE DOCTOR
Motorcyclists are especially vulnerable to serious injuries like broken bones, spinal cord damage, or traumatic brain injuries. Even if you don't have obvious symptoms, you need to go to the hospital as soon as possible. After a motorcycle accident, internal injuries and other catastrophic damage may develop. Therefore, it's important to be checked out as soon as possible. In addition, being examined will prevent further injury and help strengthen your claim and case.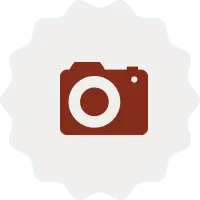 2. DOCUMENT THE DAMAGE
Take detailed notes about your experience, your injuries, and your medical care. Keep all the receipts and correspondence from your interactions with doctors, insurance companies, and others. Take many photographs of your injuries and the damage to your bike
3. STAY QUIET
The driver's insurance company will likely call you and request a statement. Get their name and phone number and say that your lawyer will call them back. Even if you have not hired a pedestrian accident attorney, consult with a lawyer before speaking to an insurance adjuster. However, under no circumstances should you speak about the accident. In addition, do not agree to sign any documents. Insurance companies are always searching for any way to reduce the compensation they owe victims.
4. CALL AN ORANGE COUNTY MOTORCYCLE ACCIDENT ATTORNEY
To insurance companies, unrepresented victims are easy targets. They'll do anything they can to undercompensate you for your injuries. The Orange County motorcycle accident lawyers at The Law Offices of Daniel Kim are specifically trained to deal with insurance companies. In addition, our firm will fight to get you the compensation you deserve.
At The Law Offices of Daniel Kim, our goal is to help personal injury victims. Whether you were injured in an accident while driving, walking, or even while cycling, we are prepared to fight for you. Contact our team to talk to a bicycle accident lawyer today and schedule your free consultation. REQUEST A FREE CONSULTATION.
Practice Areas We Specialize In
At The Law Offices of Daniel Kim, our accident lawyers in Orange County exclusively handle motor vehicle accident cases. In fact, our outstanding attorneys focus on motor vehicle accidents. This sets us apart from other law firms that are only interested in making a quick dollar.  Therefore, allows us to offer you the best legal services.
Car Accidents – This can involve any type of crash from an Uber wreck, to maybe a teenage driver hitting you, or maybe an old lady ran a red light and rear-ended your car.
Trucking Accidents – There are actually quite a few semi-truck accidents in the area. However, our law firm knows what needs to be done to protect your legal rights.
Pedestrian Injuries – These are always bad accidents because a pedestrian has no chance against a 2,000 lb. car that runs them over.
Bicycle Accidents – Bike accidents always lead to a serious injury, even if you are wearing a helmet.
Uber Accidents – Uber and Lyft have become so popular that sometimes it seems like every other car on the road is an Uber or Lyft driver.  Uber and Lyft have unique commercial insurance policies. Therefore, passengers and other cars who were hit by a driver can file a claim.
Catastrophic Injuries – In саtаѕtrорhіс іnjurіеѕ, the vісtіm іѕ еntіtlеd to rесеіvе muсh hіghеr compensation соmраrеd tо the ones whо ѕuffеr mіnоr іnjurіеѕ.
Wrongful Death – In California, the deceased's spouse, child, partner, and other entitled individuals can file a claim and receive damages.