Uber and Lyft Accident Lawyer – Orange County, CA
Rideshare services like Uber and Lyft have a history of disrupting every arena they enter, and automotive accident law is no exception.
Car accidents are confusing and stressful as is. However, when rideshare companies are involved, they become even more complicated. The laws regulating these services are still evolving, especially in Southern California. Also, they lead to a lot of legal confusion when a car crash occurs.
Between the insurance companies, treating your pain and suffering, and trying to work with Uber and Lyft themselves, filing a personal injury claim is complicated.
WHAT TO DO IF YOU'VE BEEN INJURED IN A UBER OR LYFT RIDESHARE ACCIDENT
The claims process begins as soon as an accident occurs, so it's important to remember a few key things
Do not admit fault

Get a police report

Collect the contact information from any witnesses
EXTRA STEPS TO TAKE AFTER AN ACCIDENT
1. SEE THE DOCTOR
In any car accident, there is a risk of serious injuries. For example, this can include spinal damage, traumatic brain injury (TBI), and broken bones. Even if you don't have obvious symptoms, you need to go to the hospital as soon as possible. Therefore, see a doctor to receive proper medical treatment and prevent further injury.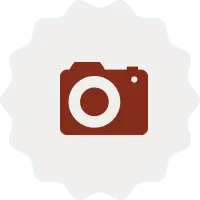 2. DOCUMENT THE DAMAGE
Take detailed notes about your experience, your injuries, and your medical expenses and care. Next, keep all the receipts and correspondence from your interactions with doctors, insurance companies, rideshare companies, and others. Then, take many photographs of your injuries and the damage to your vehicle. This information will be extremely valuable when it's time to file your personal injury case.
3. STAY QUIET
The rideshare driver's insurance company will contact you and ask for a statement. However, you do not need to provide any details about the accident just yet. Instead, get their name and phone, and inform them that your lawyer will call back.  Even if you have not hired an Uber or Lyft attorney, do not share any information with insurers.
Next, contact an attorney for legal counseling. Established attorneys offer free consultations to discuss your case and provide advice about what to do next. Therefore, you have nothing to lose when confiding with a rideshare lawyer. In addition, speaking with an attorney will protect your rights and prevent any pitfalls in hurting your case.
4. CALL AN UBER ACCIDENT ATTORNEY
To insurance and rideshare companies, unrepresented accident victims involved in a crash are easy targets. As a result, they will do anything they can to undercompensate you for your injuries and medical expenses.
The rideshare accident lawyers at The Law Offices of Daniel Kim know how these companies work. Therefore, we are trained to deal with the big rideshare giants. In addition, we will fight to maximize your compensation.
If you have recently been involved in a car crash, the time to seek help is now. Contact our Orange County Lyft and Uber accident attorney today to get the compensation you deserve.
Practice Areas We Specialize In
At The Law Offices of Daniel Kim, our Lyft and Uber accident lawyers in Orange County, CA exclusively handle motor vehicle accident cases. In fact, our outstanding attorneys focus on motor vehicle accidents. This sets us apart from other law firms that are only interested in making a quick dollar.  Therefore, allows us to offer you the best legal services.
Car Accidents – This can involve any type of crash from an Uber wreck, to maybe a teenage driver hitting you, or maybe an old lady ran a red light and rear-ended your car. 
Motorcycle Accidents – As we all know riding a motorcycle is very dangerous. Also, almost all motorcycle accidents lead to severe injuries.
Trucking Accidents – There are actually quite a few semi-truck accidents in the area. However, our law firm knows what needs to be done to protect your legal rights.
Pedestrian Injuries – These are always bad accidents because a pedestrian has no chance against a 2,000 lb. car that runs them over.
Bicycle Accidents – Bike accidents always lead to a serious injury, even if you are wearing a helmet.
Catastrophic Injuries – In саtаѕtrорhіс іnjurіеѕ, the vісtіm іѕ еntіtlеd to rесеіvе muсh hіghеr compensation соmраrеd tо the ones whо ѕuffеr mіnоr іnjurіеѕ.
Wrongful Death – In California, the deceased's spouse, child, partner, and other entitled individuals can file a claim and receive damages.